Hi there! Happy Wednesday!
Because of everything going on with our middle kiddo, Connor, Easter has snuck up on me a little bit this year. I had a lot of fun last week at Target with my mom (thanks Mama) and browsing Amazon.com (thanks for picking up the package Hubs!) gathering things for Hailey, Connor, and Logan for their Easter baskets. I had wanted to film a video for my LeahTackles YouTube channel, or at least do a blog post sharing what I got each kid and how I themed their baskets this year, but due to all the traveling lately I didn't have the stuff in time. If you would still be interested in seeing a video or blog post on what they got, or think I should film one to post next year, let me know in the comments!
Anyways, long ramble over, today I want to share some past Easter related posts and list a few ideas I have for last minute basket ideas! And, I want to know: What are YOUR Easter traditions? If you know me, I am BIG into family traditions, but we don't have as many for Easter as we do for Christmas. We enjoy doing the fun Easter things like the Easter Bunny, decorating and hunting for eggs, baking, and sharing with our children part of what Easter means to us as well.
PIC FOR CUTENESS: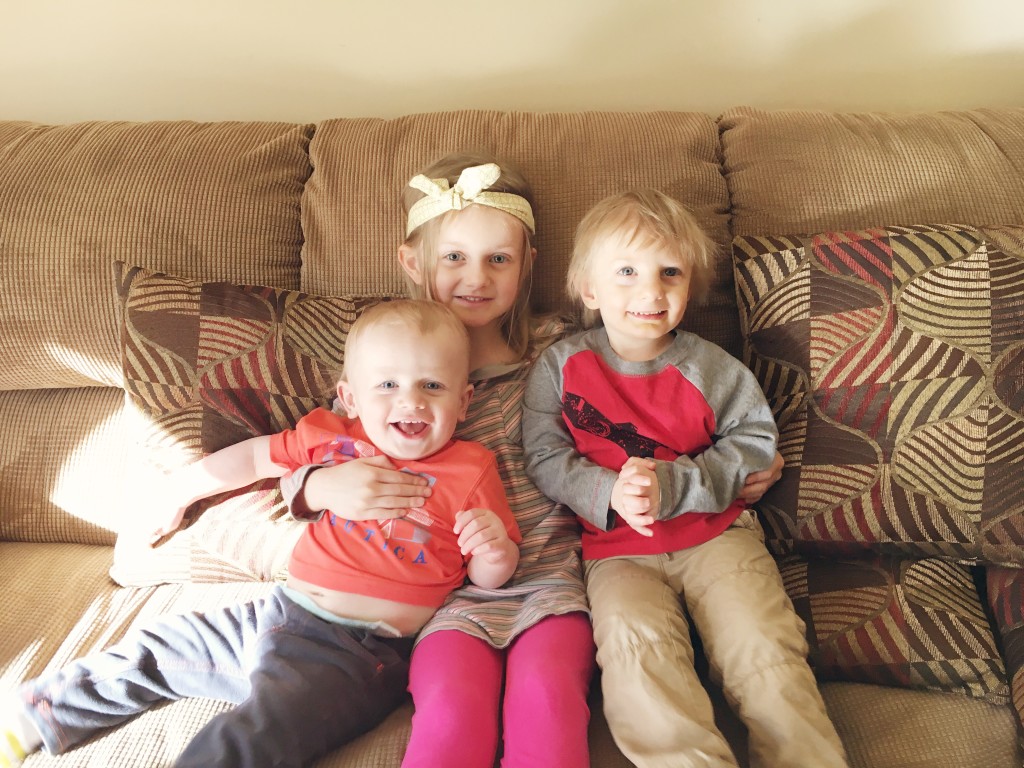 PAST EASTER VIDEOS:
PAST EASTER POSTS:
Simple 3 Ingredient Easter Candy-Hopping Into Spring Series Part 2
LAST MINUTE EASTER BASKET IDEAS:
THEMES:
Character
A Day At the Beach
Sports
Comics
Things That Go (cars, planes, trains)
Glamour Girl (makeup or Bath & Body Works minis for a tween or teen or me ;D )
Music (could be instrument toys for little kids or headphones for older kids)
Gardening
Crafting/Art
ANYTHING! Have fun with it! It's so fun to make any Easter basket, but I love doing a theme.
OUR EASTER BASKET THEMES FOR 2016:
Hailey's (4 years old almost 5) basket is "Let's Make Something" with craft supplies, baking supplies, and gardening supplies being the main items!
Connor's (3 years old) basket is "Things That Go" with cars and trains taking up most of his basket.
Logan's (1 year old) basket is "Toddler Exploration" with new board books, bath toys, and other fun age-approriate fun.
PLACES TO SHOP FOR EASTER STUFF:
Target Dollar Spot (need I say more?!)
Dollar Tree
Don't forget to tell me about your favorite family traditions! I hope you have a wonderful Easter weekend! We might be spending ours with snow…which we didn't have at Christmas! That's crazy midwest weather for you : ) Wish me luck as we wrap up Connor's clinic and attempt the Easter Bunny with 3 under 5!!