Hi there! Happy Monday!
Last year I got my very first Erin Condren Life Planner and I really enjoyed it but didn't dive completely into the planner world but this year I've fallen back in love and I am all in. As many of you know by now, I am currently living away from home every week for the next couple of months (shameless plug: watch our Daily Vlogs to see our adventure!) and needed something to use to carry my planner and all of my planning goodies. I saw a picture of a byAngieBoutique planner pouch on Instagram and instantly was swooning! After talking to Angie we decided to coolaborate and I couldn't be happier to be sharing her product with all of you. All opinions are my own, but I was gifted this pouch for my review.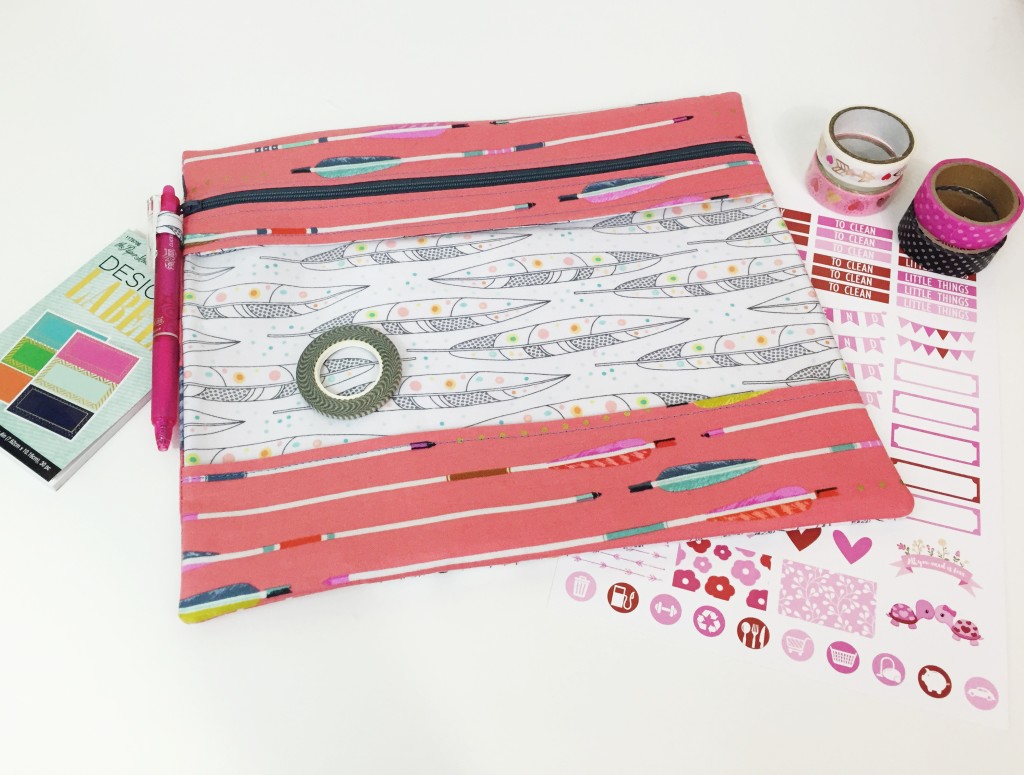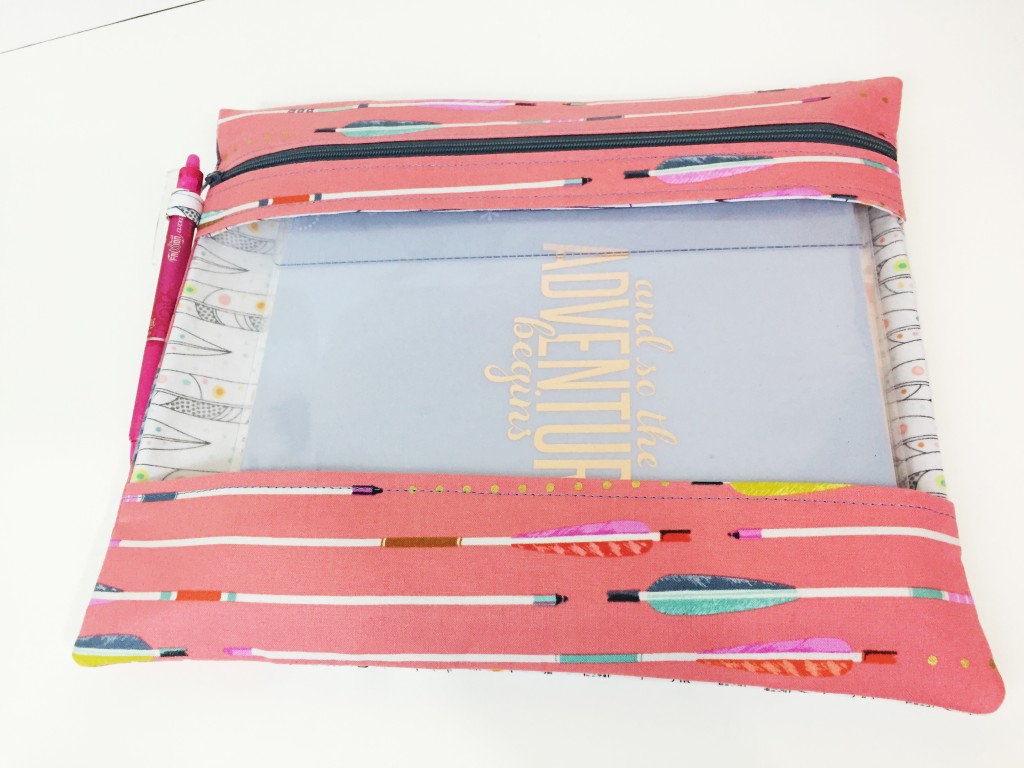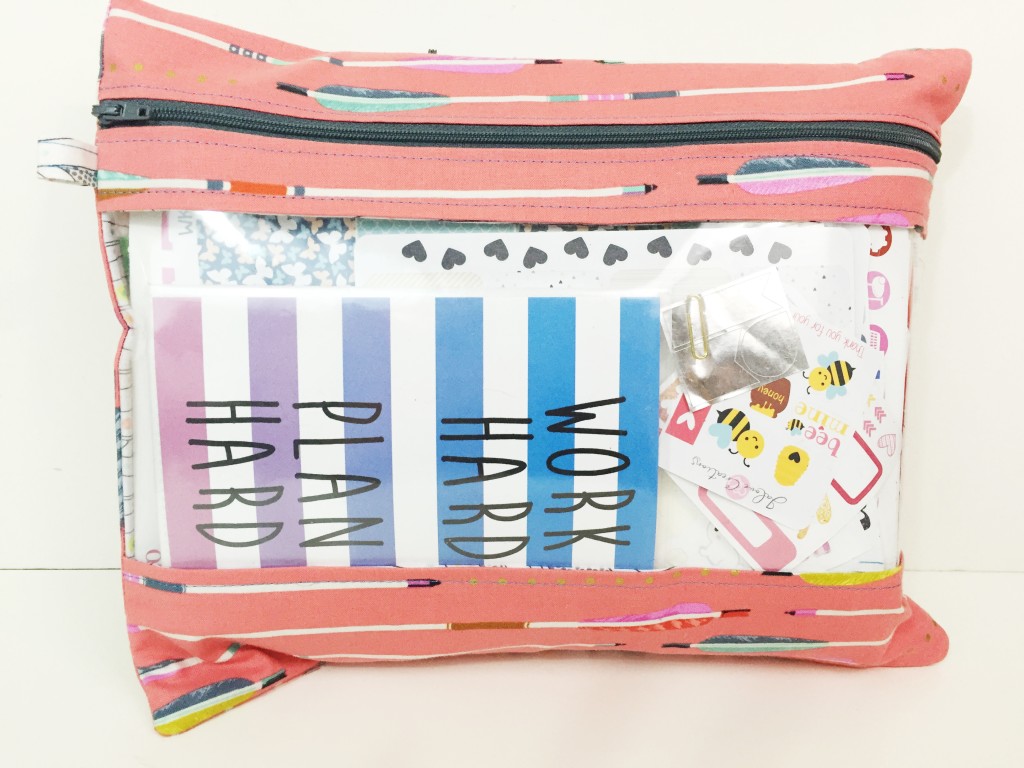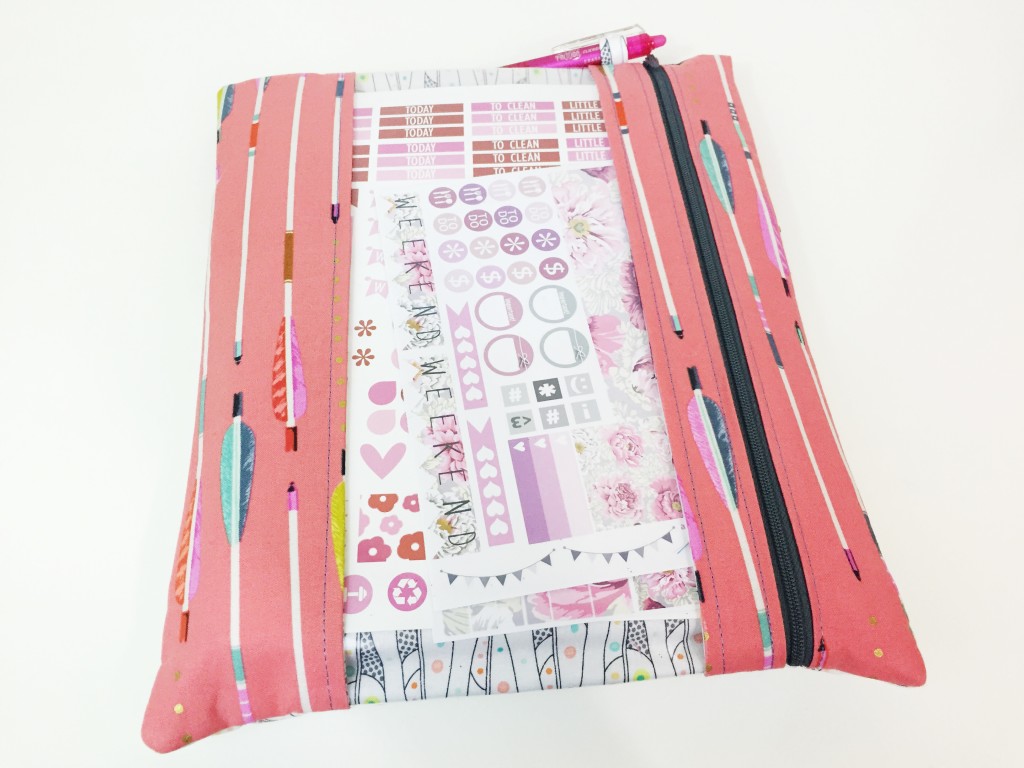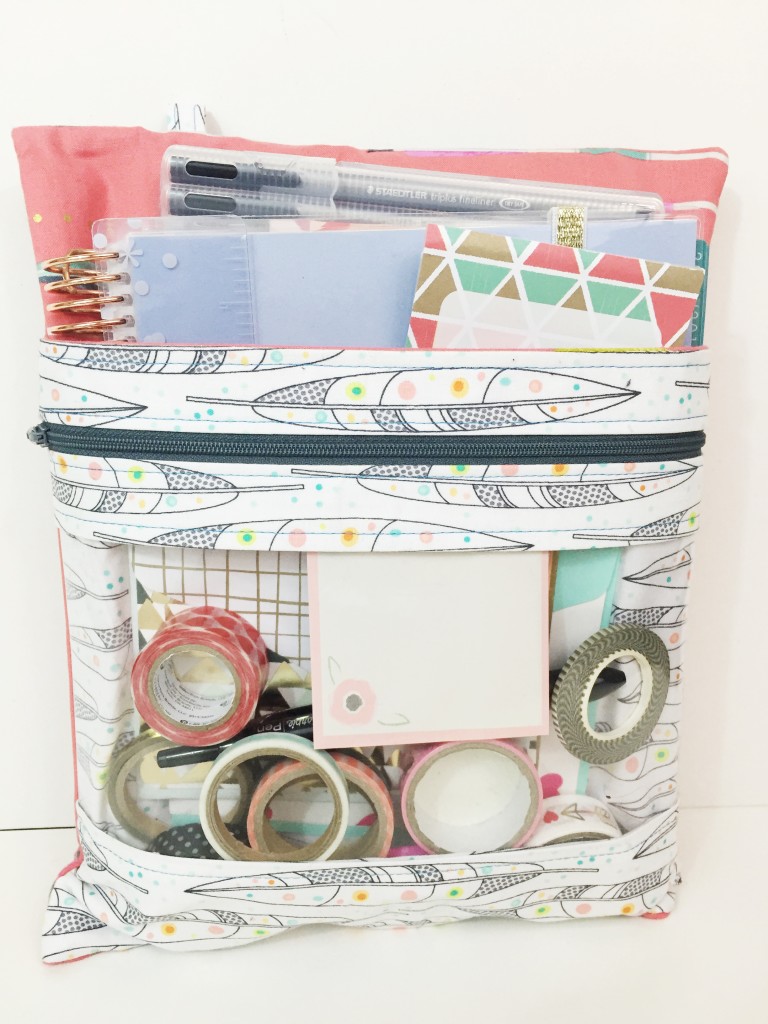 This is the absolute PERFECT pouch for any planner lover out there! My mom doesn't have an Erin Condren, but she loves the concept for her coloring books, too. I love that I can easily fit not just my planner, but washi tape, scissors, pens, and other planning odds and ends. Plus, how adorable is this?! Angie has the cutest fabrics, too.
Construction:
This bag is not only super cute, but it's extremely well made. The stitching is flawless, and the zippers and vinyl are both very good quality. I can really fit a lot in here without feeling like I'm going to jam it to the point of breaking. It also isn't too giant, so I can slide it into a diaper bag or large purse easily. You could definitely fit this in a backpack or a lot of brief cases, also.
Features:
3 pockets (2 zipper pockets & 1 slip pocket)
Clear vinyl on both zipper pockets
Zipper closure on main pocket will not allow your planner to fall out or 'pop out' if bag is tilted or turned upside down
Fully lined with hidden seams
Includes a fabric tab on one side of the bag
Reinforced seams
Overall:
This pouch has made me plan more because it has made planning much more functional for me. I love that I can put literally hundreds of stickers, a bunch of washi, and a pack of pens easily inside along with the planner. I would truly suggest this to anyone who loves planning, especially if they ever plan away from home.