Hi there! Happy Wesnesday!
I am constantly changing up my makeup, and lately I've really been loving my brows! I've used the Anastasia Beverly Hills Dip Brow on and off for about a year, but just recently I've been using it nonstop.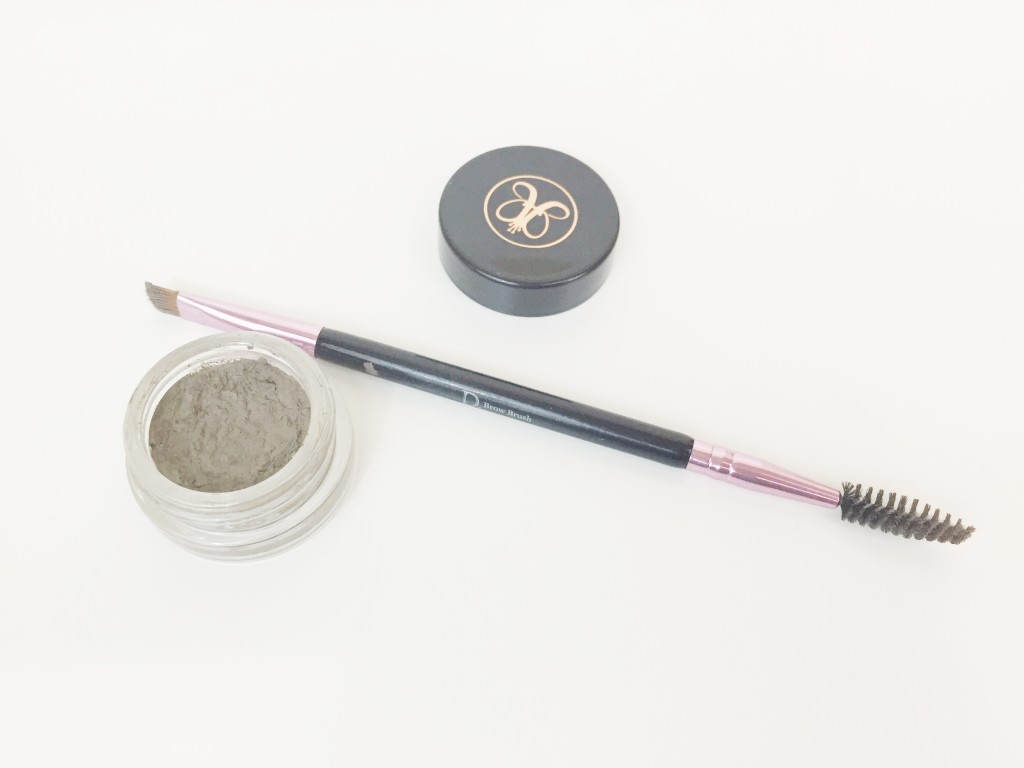 What I Do:
I comb my brows in the general direction I want them to be with a spoolie brow brush (basically a brush that looks like a clean mascara wand). Then I dip my brush into my Dip Brow Pomade in Taupe and hold the brush vertical to brush the brow hairs closest to my nose up in their natural direction. I then use the brush horizontally and outline the lower part of my brows and then use the brush to push that product up so that I don't end up using too much or creating too harsh of a look. I then usually set my brows with a clear brow gel, just incase they decide to get crazy ; )
Why I Love It:
I can get big, full, and defined brows without them looking overly harsh or painted on. I definitely always go lighter than you would think you need and slightly lighter than your brows to avoid them looking too harsh. A lot of people think they should buy their exact brow color, but I have had much better results going a bit lighter than my natural brows.
As always, thank you for reading! I hope that you have a wonderful weekend!