Hi there! Happy Wednesday!
I have never done a question & answer blog post, and I do get friends and readers asking me questions on a fairly regular basis (and I'm honored every time!), so I decided to do my first ever LeahTackles Q&A! This one is beauty related, but feel free to ask any questions you have for me in the comments for my next Q&A! You can also ask me on social media, or via email if that makes you more comfortable. This first handful of questions is from my sweet friend Tammy who sent me an email with a big list, some of which I'll tackle today. I do have more questions, but I don't want this to be too long, so I'll save them for the next time.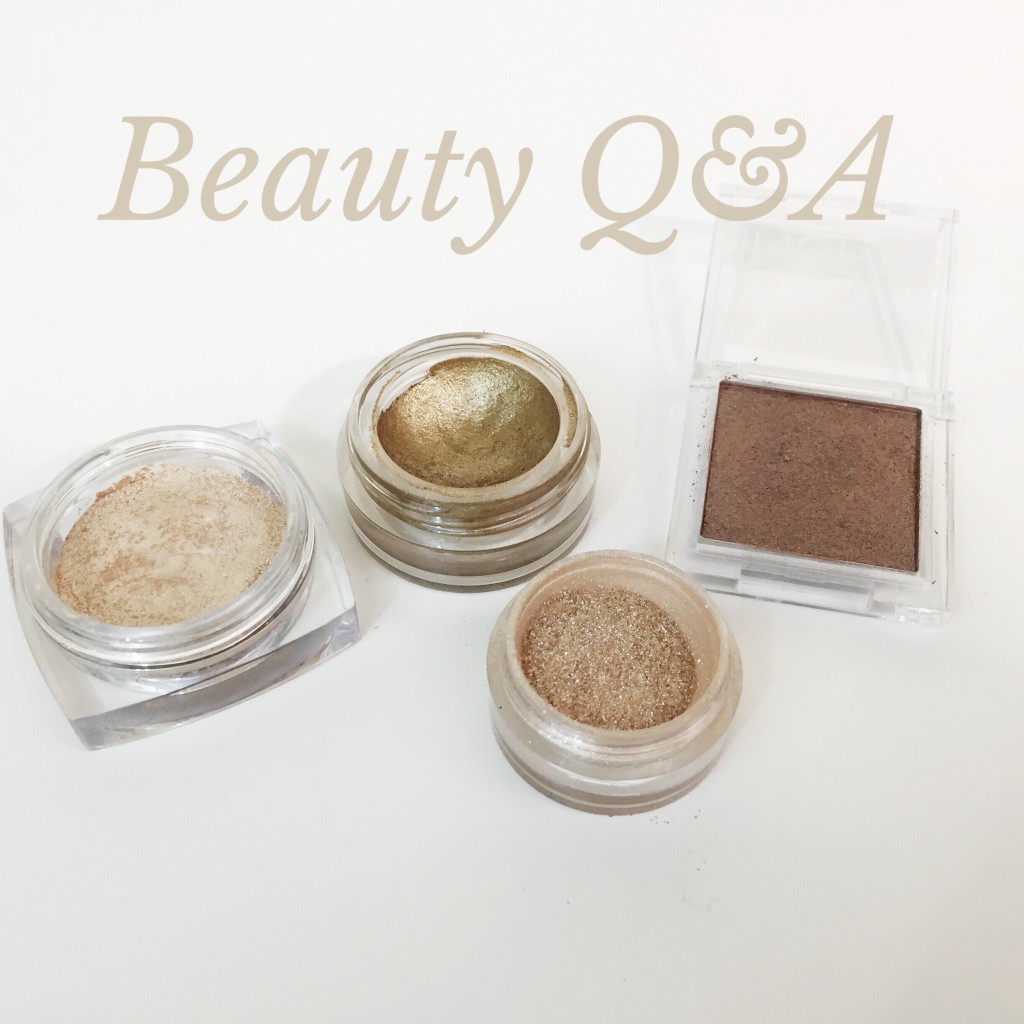 1. Do you have tips for applying Younique 3D Fiber Mascara? I always seem to get fibers in my eyes! How many coats of the gel and lashes do you suggest I use?
2. How much should I tip my hair stylist? What about for facial waxing?
I always tip my stylists, and anyone who I tip, 20%.
3. How should I clean my hair brushes?
This is SUCH a great question! For years I was guilty of just pulling out the hairs and that was that. Hair brushes harbor grease, dust, and dirt which then you re-deposit back onto you hair every time you use a dirty brush! Um, YUCK!!? If the brush is plastic, I  remove the hair (you can use a teasing comb pick if it's really stuck) and then soak in in a baking soda mixture bristle side down in a bowl. If it's really bad, I make a little mix of water, baking soda, and shampoo and then brush with a toothbrush. If the brush is made of wood, you want to be careful about soaking it! If you don't mind the smell, you could use a few drops of Tea Tree oil mixed with water to clean the brush.
4. Do you suggest a pencil or powder for brows?
My absolute favorite brow product of all time is the Anastasia Beverley Hills Brow Wiz eye brow pencil. I was terrified of brow pencils until trying this one, and it's a miracle worker!! I also like the It Cosmetics Universal Eyebrow Pencil now, too. To answer the pencil vs. powder debate, I'm going to cheat. On a day when I have time, or for a special occasion, I use both! I use the powder by my nose where my brows start for a more natural look for those baby hairs, and then use a pencil to define the arch and finish the tail of the brow. But everyday? I use one or the other! I also like to set my brows with a clear brow gel.
5. I've always had the problem where my under eye area gets dark & smudgy looking after only an hour or two of wearing eye makeup. Am I applying the wrong products?
After apply foundation and concealer, I like to set my makeup with a powder. I also usually set my under eye concealer with a brightening powder. E.L.F Studio High Definition Undereye Setting Powder is a great drug store option, and Laura Mercier Secret Brighting Powder a fantastic one as well and something that lasts a very long time. I always start with either an eye shadow base or an eye shadow primer when doing my eye makeup, even if I'm only swiping one color on my lids that day. I am a HUGE fan of the Maybelline Eye Studio Color Tattoo 24 Hour Shadows! I wear them alone all the time, or as a base for my eye shadows. M.A.C Paint Pots are also great for this. I also always, always, always wear waterproof or water resistant mascara! I like to curl my lashes (on days when I'm not rushing so much) and then apply a coat of Covergirl Clump Crusher Mascara in water resistant. I know a lot of people aren't fans of how hard it is for water proof mascara to come off at night, but I don't have a big issue with this and love the security of my makeup not running. I often will put waterproof on both my upper and lower lashes, and then add a coat of another mascara to my top lashes. As for eye liner, I always use liquid eye liner! My absolute fav is Kat Von D Tattoo Liner in Trooper, but also have great luck with e L'oreal Lineur Intense.
Thank you so much for reading!! I appreciate it so much more than you know : ) Don't forget to ask me questions!  I hope that you all have a safe, happy, and healthy 2016!! Cheers!