Hi there! Happy Monday!
I started thinking about coming up with the usual big list of monthly favorites to share with you, but I realized pretty quickly that I have two standout favorites for November: my blanket scarf & going to Starbucks.
I * just * got this scarf from Target, but I am already completely in love! They have so many cute ones, some gorgeous plaids and one that is Michigan State colors that I of course adore. Check now for Cyber Monday deals. I need to teach my mom about the CartWheel App, too ; )
I am pretty sure I'm the last person I know under 40 to get this, but I FINALLY got a Starbucks account. I love coffee, and throw in the adorable Christmas goodies, pretty mugs, and rewards stars? I am in. I've been enjoying getting myself lattes all month and it's a small splurge to some but it has been huge for me! That little red cup makes me so happy : )  If you don't have a Starbucks account, I definitely suggest downloading the app! It's so easy to add money with a card or via PayPal, and you just let the barista scan your phone to pay. You get discounts, and various promotions as you collect stars (stars=points).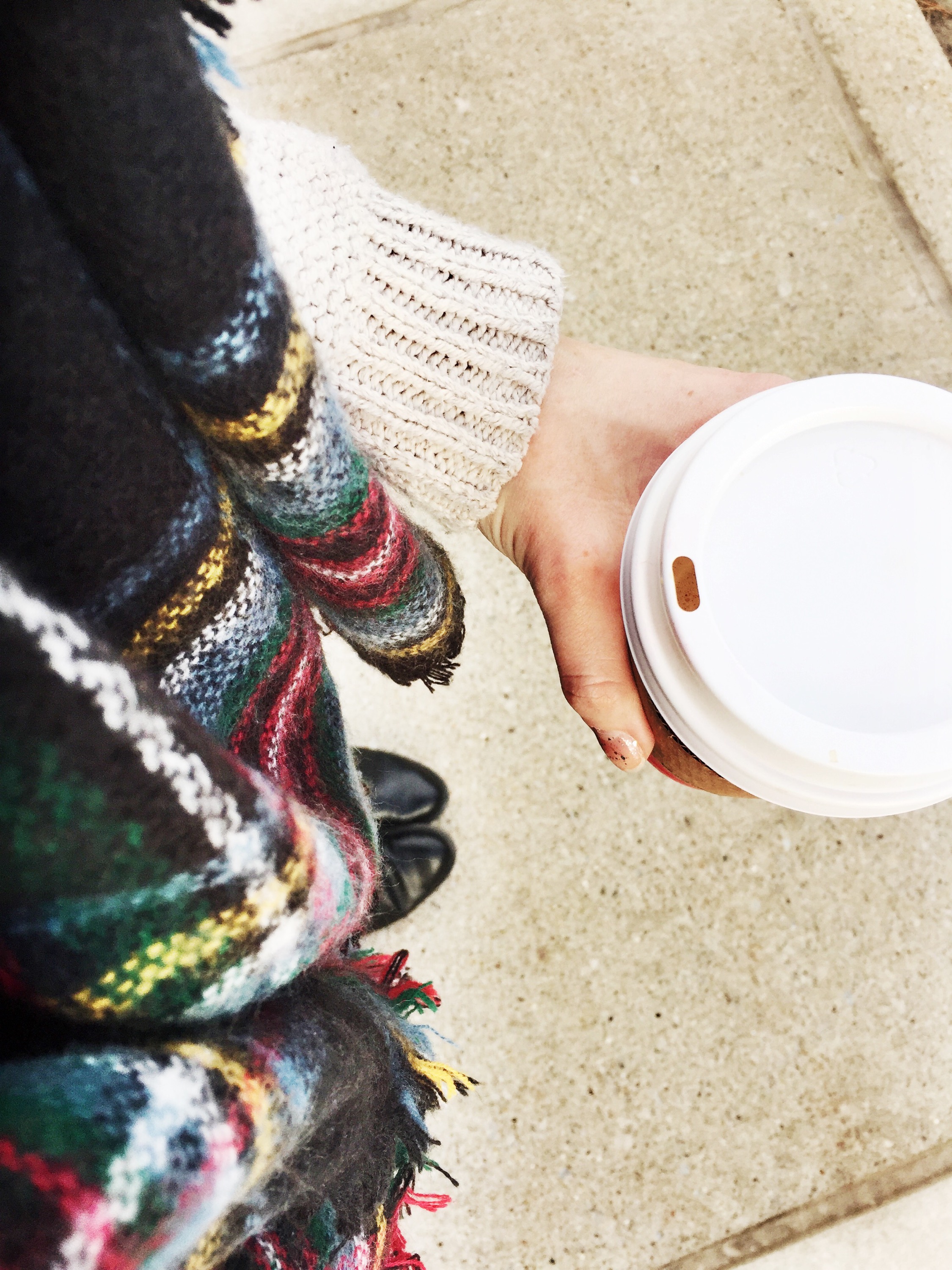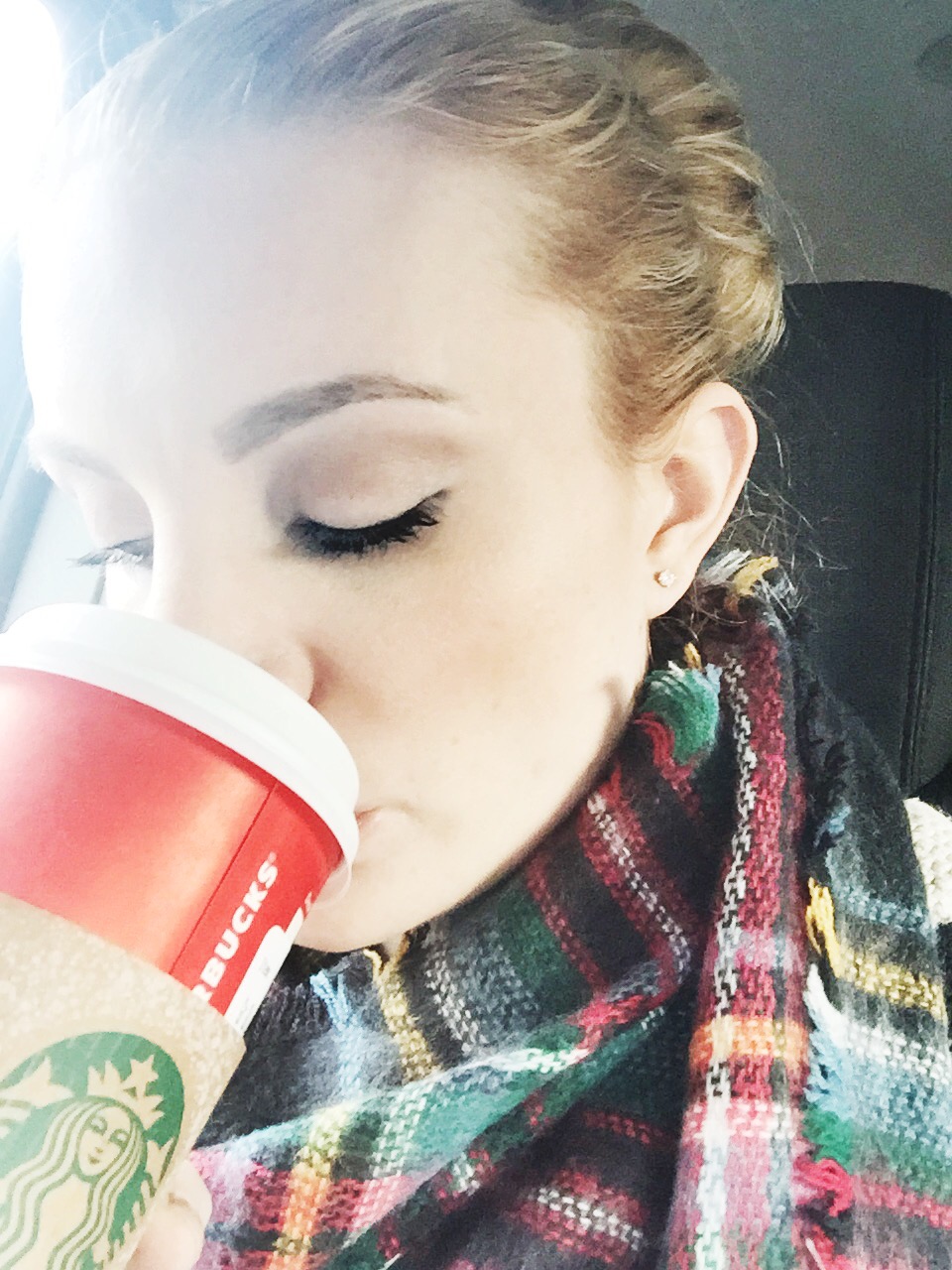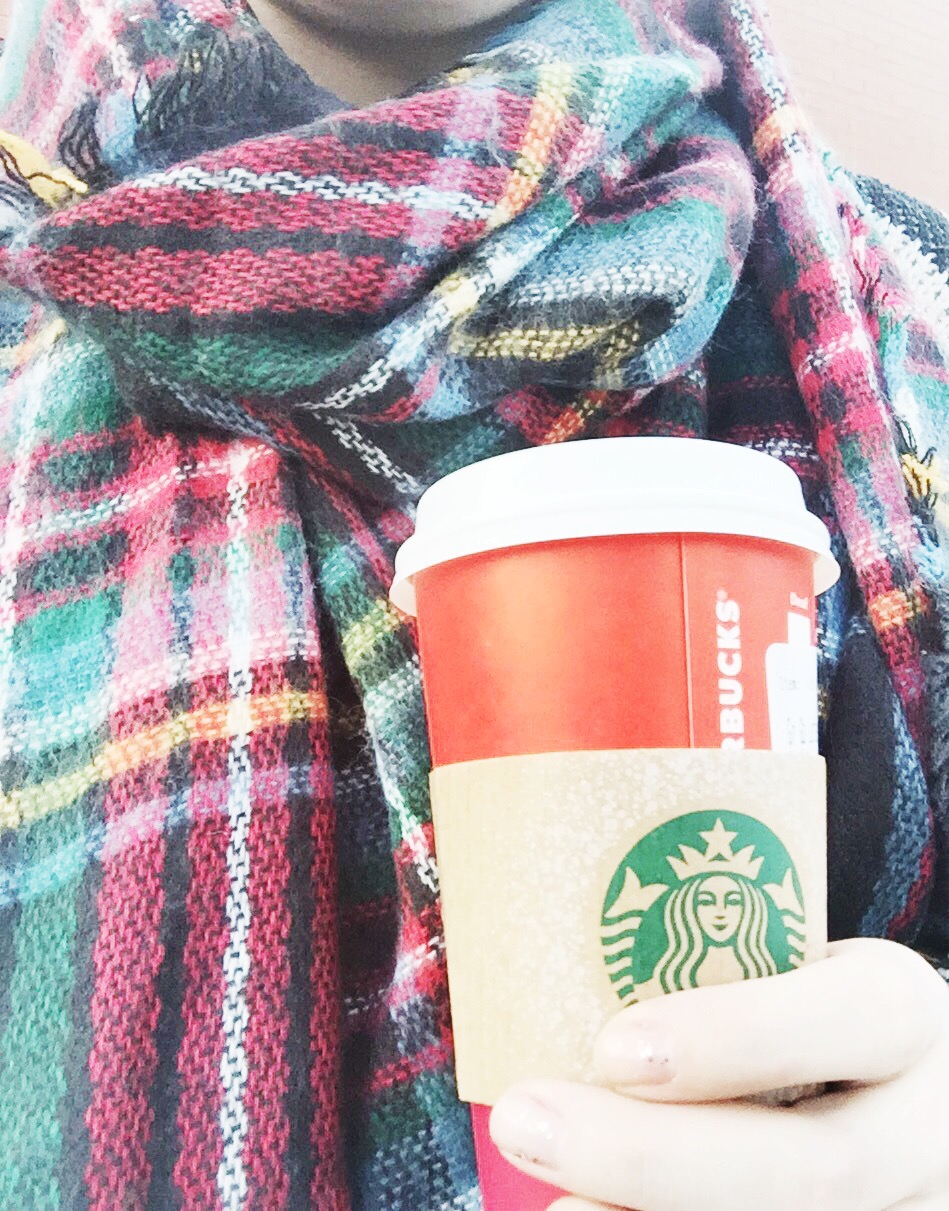 What have you been loving this month? What is your go-to Starbucks order? I love comments ; )