Hi there! Happy Monday!
The middle of the month always means the same thing, IPSY TIME! I was so excited to rip open this months bag and decided to do it as a blog post instead of a video. If you'd like to see my Ipsy videos you can here on my YouTube channel. If there is a subscription service you would like for me to review or share with you, please let me know in the comments!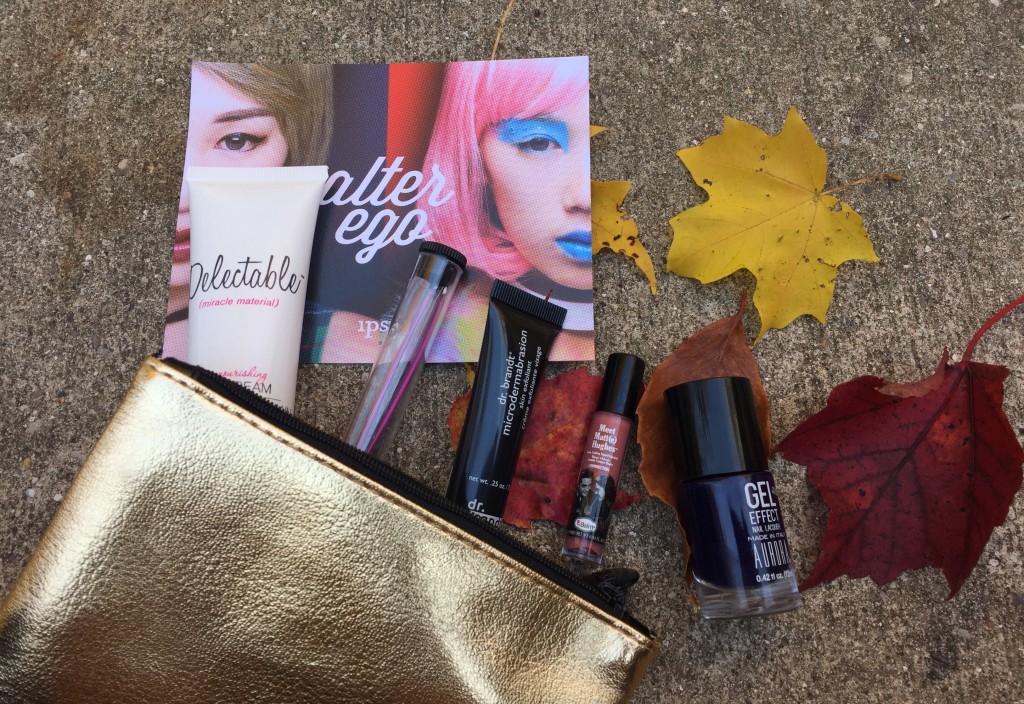 Theme:
Alter Ego
Bag:
It isn't my favorite, but it'll get the job done and I will use it. I do love these bags, they are handy for so many things when organizing or traveling.
Delectable Ultra Nourishing Hand Cream in Coconut Cream:
I was thrilled when I saw this because I needed a new hand cream now that it is getting to be colder and my hands are extra dry. This smells amazing and is really thick and feels pretty luxurious. I will have to see how it works though, because I've only used it once.
Aurora Gel Effect Nail Lacquer in Inky Dinky:
I have been wanting to try more gel formula nail polishes, and I love this deep navy color! And how cute is the name?! I believe this is full size too, which is fantastic. I think that there is also a gel top coat that you are supposed to use as a second step, which I don't have, but I will test it out with a clear top coat.
I love Dr. Brandt Pores No More primer, and I've also tried this Microdermabrasion before and enjoyed it. It's a decent sample, and I'll be able to get 5 or more uses out of it.
The Balm Meet Matt(e) Hughes Long Lasting Liquid Lipstick in Committed: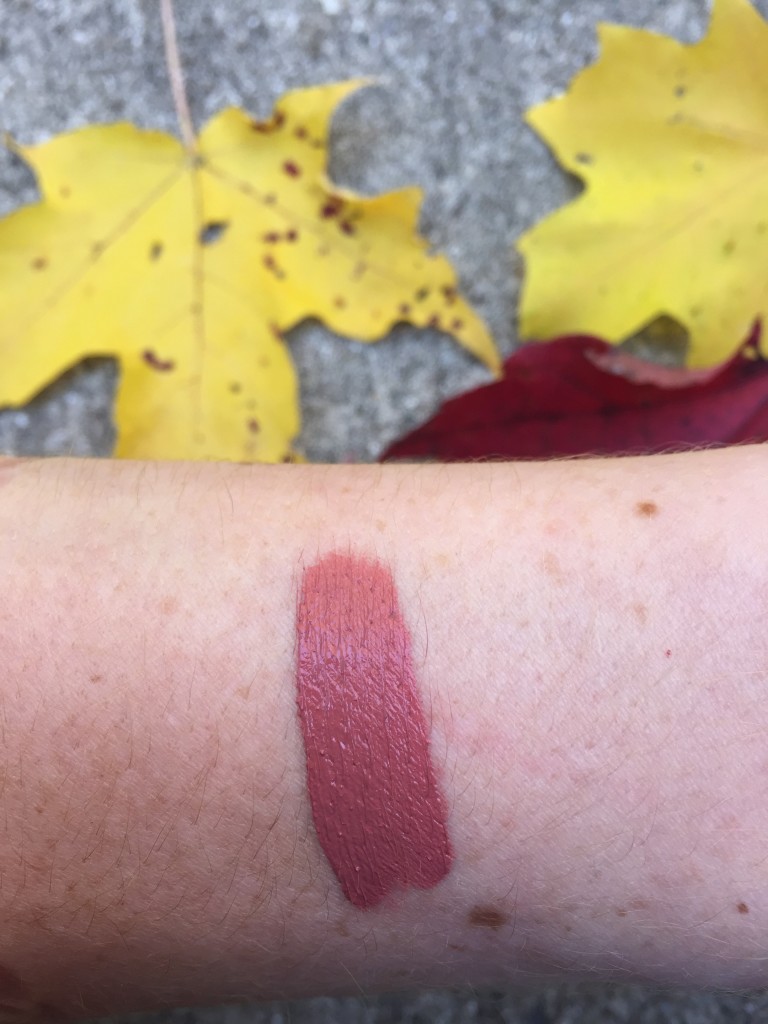 I LOVE The Balm!! It is the makeup that the salon used for my wedding over five years ago, and ever since I've been hooked. I also am loving this liquid lipstick trend, and think that this color is a really great nude for fall. I think this is a very wearable color, and has a little bit of that 90's lip trend going on, which I am a fan of.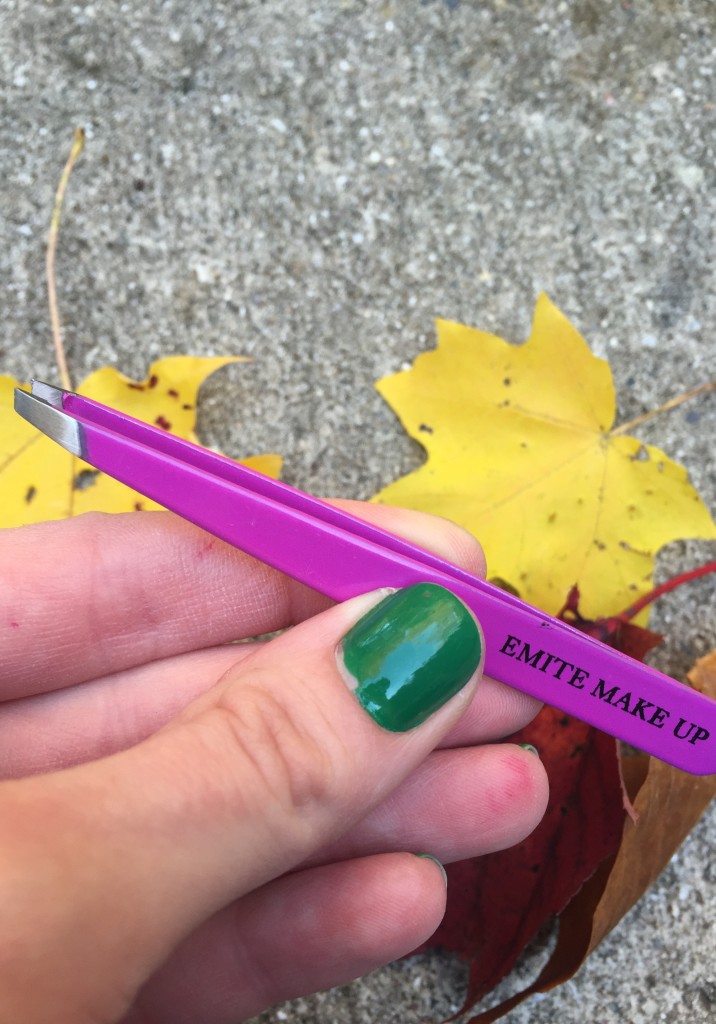 I tested these out and they seem to work really well! I love that they have a little case, and it's a lot sturdier than the cases that other tweezers I have are packaged in, but the lid doesn't seem to stay on : ( I think mine is maybe just broken, but it's a tiny bummer.
Overall:
I love this month! If you are interested, you can find out more about Ipsy here!  I am thinking of canceling my Ipsy bag so that I can get Nature Box to open with Stephan : ) Let me know what you think!! Have a great start to your week! Don't forget I post every Monday and Wednesday!