Hi there! Happy Monday!
I hope that you had a great weekend! We did some fall activities with the kids, and enjoyed beautiful sunshine all weekend long. I got to wear a new pair of boots (from Just Fab), rocked some dark lips, and enjoyed some cider! Fall perfection. Now, the dark lips I rocked I have to tell you guys about because it doesn't transfer AT ALL! It's amazing! I can kiss my babies, kiss my husband, drink my Starbucks, and eat a donut without getting dark lipstick everywhere or without is wearing off.
Stiff Upper Lip Moonstruck Minerals Lip Stain by Younique: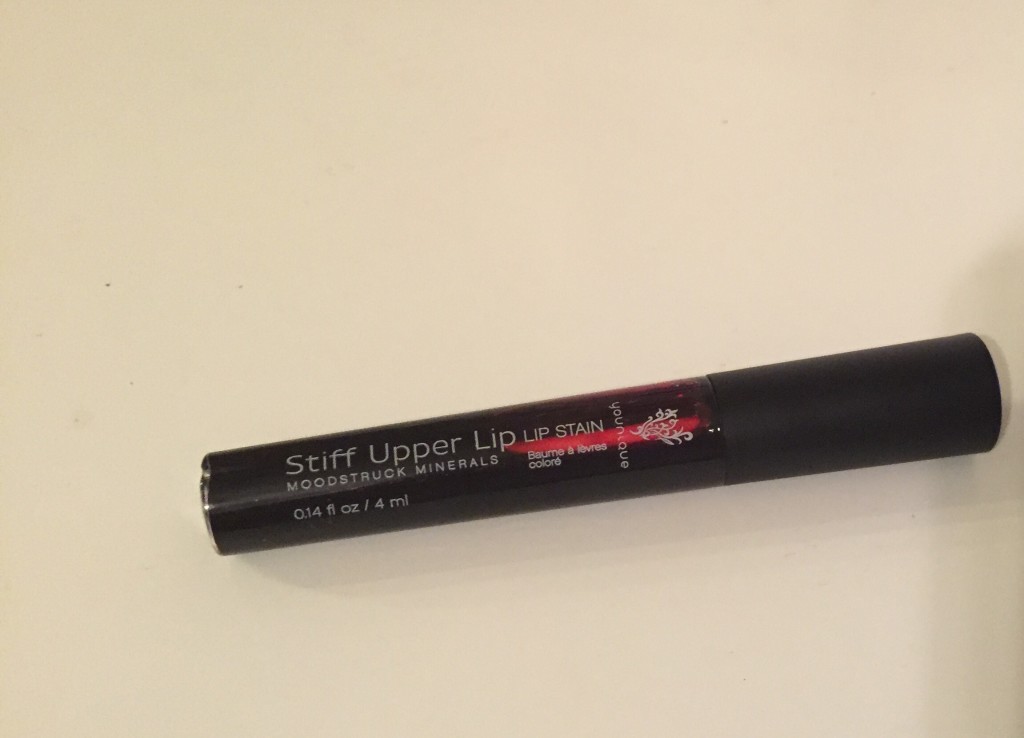 Thoughts Before Trying:
I didn't even know the Younique made anything but the 3D Fiber Mascara that they're famous for (P.S Stay tuned for a video on that on my YouTube channel soon! I've always disliked Fiber mascara) until a few months ago. Kassie, a Younique distributer, reached out to me on Facebook and asked if I had tried any of the lip products, and hooked me up with a lip stain for consideration and review. Another girl, Megan, makes great YouTube videos showing off Younique products.
Review:
This stuff is AHHH-MAZING! I swatched this on my arm and it didn't budge, even after rubbing it vigorously, all day long! I tested this out on my lips with chapstick or with nothing on them, and it lasted a very long time with both! I exfoliated my lips the second day before I put it on, and noticed that that really helped so that as it wore it didn't wear off in patches at all. This stays on and doesn't transfer off! I avoid dark lipsticks, even though I love them, because I am constantly cuddling and kissing little loves, but I can kiss them with this on without them being covered in lip product.
Swatch Immediately After Being Applied: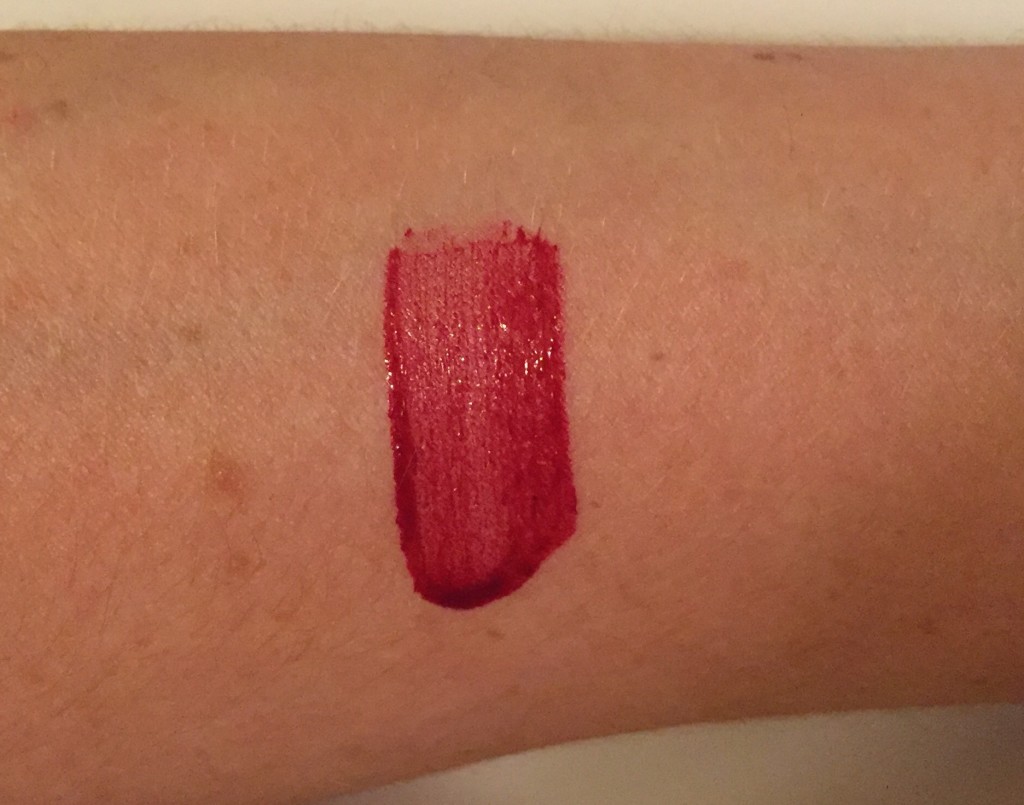 Swatch After Drying: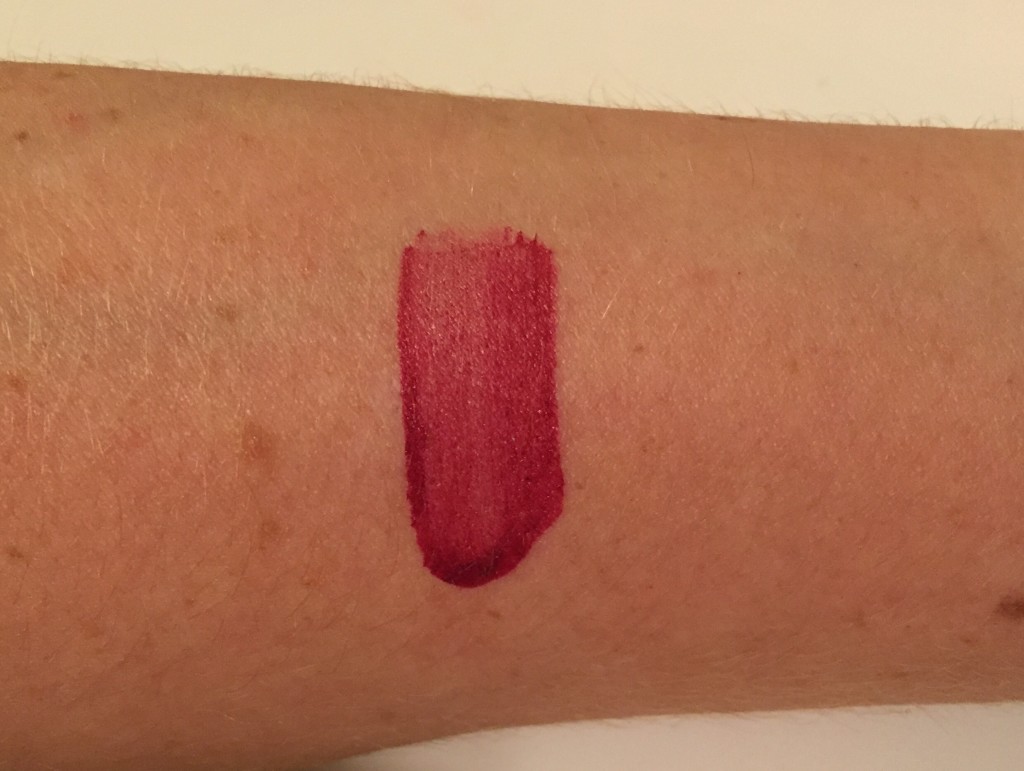 Stiff Upper Lip Lip Stain in Sultry On My Lips: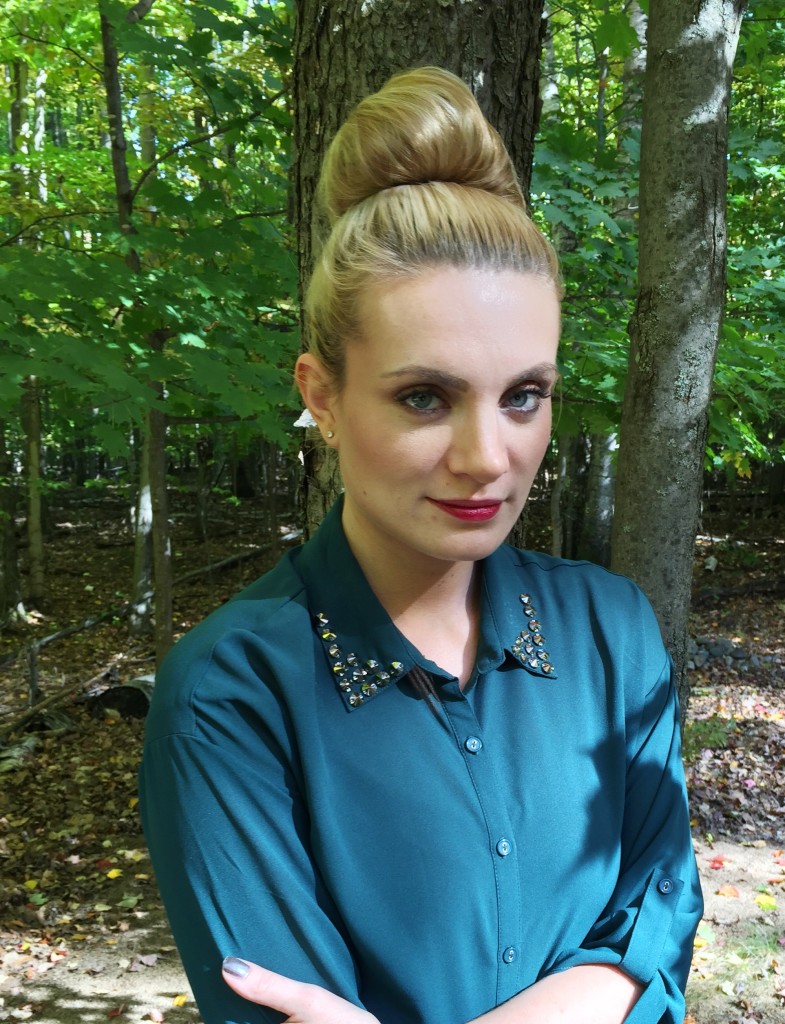 Check Out Kassie On Facebook!!
Thank you so much for reading! If you have any suggestions for great long wearing fall and winter lip colors that don't kiss off, please let me know!! See you Wednesday!! Muah!