Hi there! Happy Monday!
I hope that you had a wonderful weekend! Mine was nice, but wow did it go by too fast! Monday always comes too soon! Over the weekend I filmed my Ipsy Glam Bag first impressions video, but instead of just my first impressions, I had my husband open it! So, even though I haven't done a blog post on my Ipsy bag in months, I thought it would be a fun idea to bring it back to the blog this month so those who prefer to read can see the goods! I will have the video up within a week on my YouTube Channel.
SEPTEMBER 2015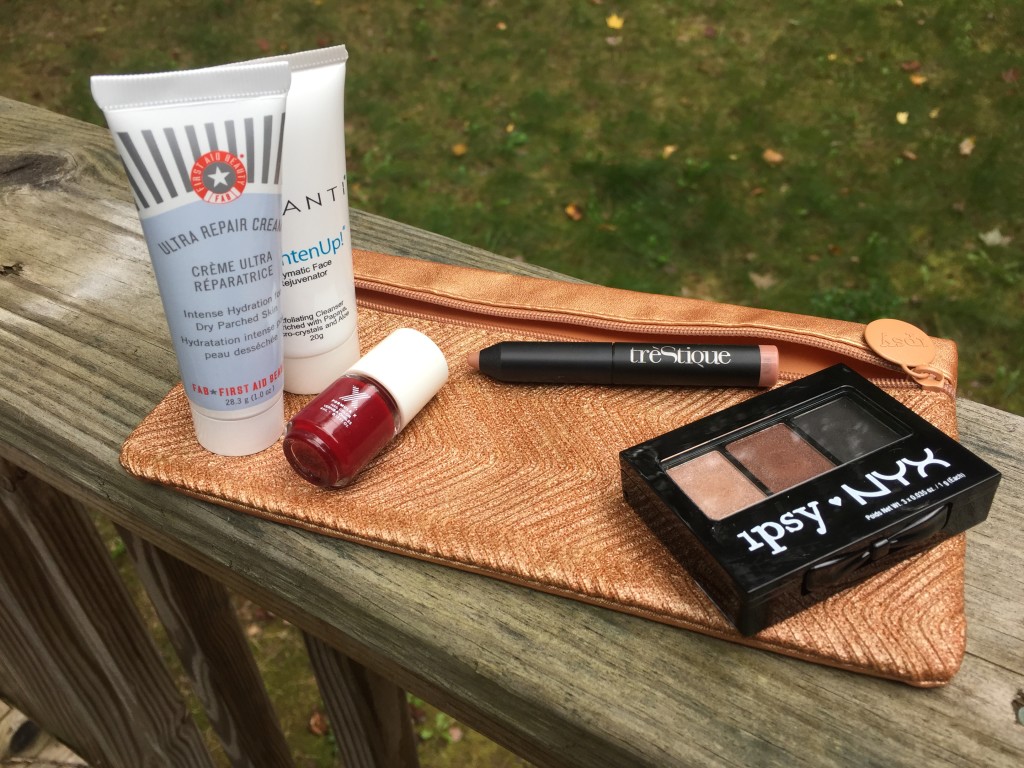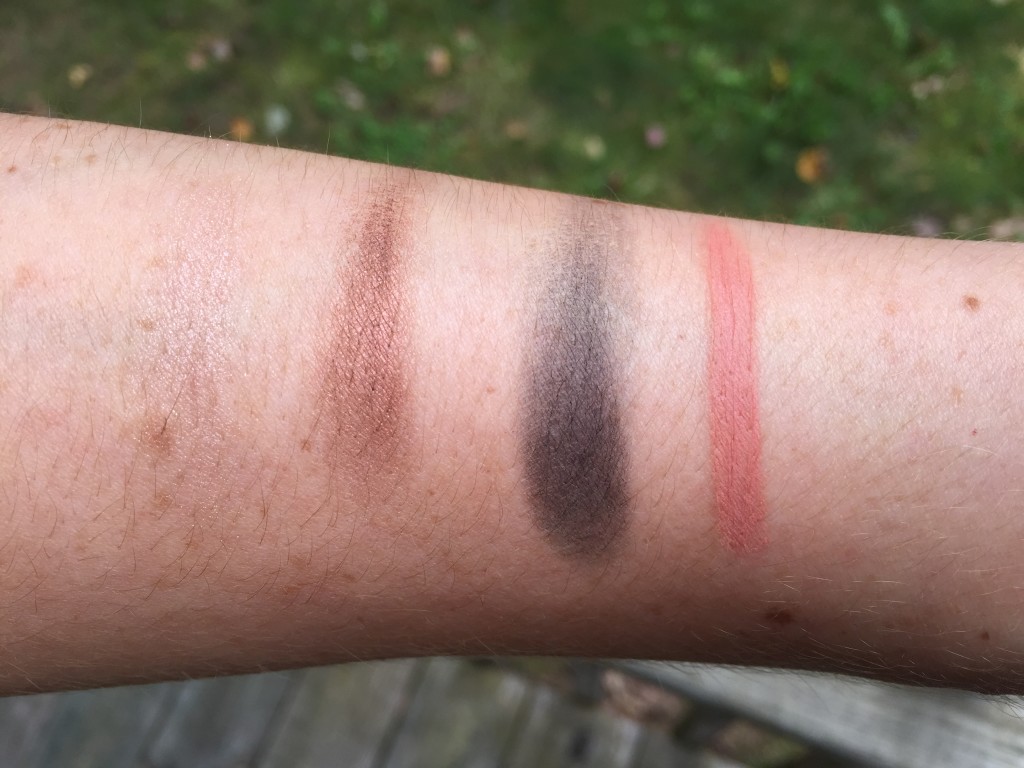 The Bag:
I really like the bronze / rosegold bag for this month.
The Goods:
First Aid Beauty Ultra Repair Cream
I am excited about this! I already have a large tub of it from my PopSugar Must Have box from a few months ago, but I love this cream so I was happy to get a travel size.
Vasanti Brighten Up! Enzymatic Face Rejuvenator
I am so excited about this! Brighten up and exfoliate?! Yes!
tréStique Mini Matte Lip Crayon in Nantucket Nude
I'm really excited about this! I got an eye shadow crayon from them a few months ago that I like a lot, and this seems great too! Very comfortable on the lips, and the color is a very wearable nude. I wore it over an EOS lip balm so the finish wasn't so matte, and I really liked it.
I was really happy to see a NYX product! I haven't used the shadows yet, but they seem like very pretty colors and a perfect item to travel with. They swatch well, the light taupe-y color has a beautiful shimmer and so does the medium brown! The black shadow is not as pigmented as black shadows in other palettes I have, but still usable for sure.
Sephora Formula X Nail Polish in Ignite
I LOVE nail polish, and this is my first of the Formula X polishes that came out last year. I am so excited to try this, and it's a beautiful color for fall!
Final Thoughts:
Overall I am very happy with this months bag, I will use all of these items happily and think it's well worth the $10. This bag marks 1 year of getting Ipsy, and $120 spent, and this bag has encouraged me to stick with it for at least a couple of more months.
Do you subscribe to Ipsy? If so, let me know what you got this month! And let me know if there are any other subscription services you're loving. Have a great week!! xo