Hi there! Happy Monday!
I haven't talked much about home decor on here and that is simply because we are in our starter home on a limited budget. Someday, whenever the time is right and we move, be sure that I will be posting LOTS of home decor things because I*CAN'T*WAIT! However, I do have certain pops that I use in our home, especially for my corner office (read: desk/vanity combo in our bedroom corner) and for filming my YouTube videos.  There are SO MANY fun things out there, and here are a few hidden gems that I wanted to share because they are too fabulous not to.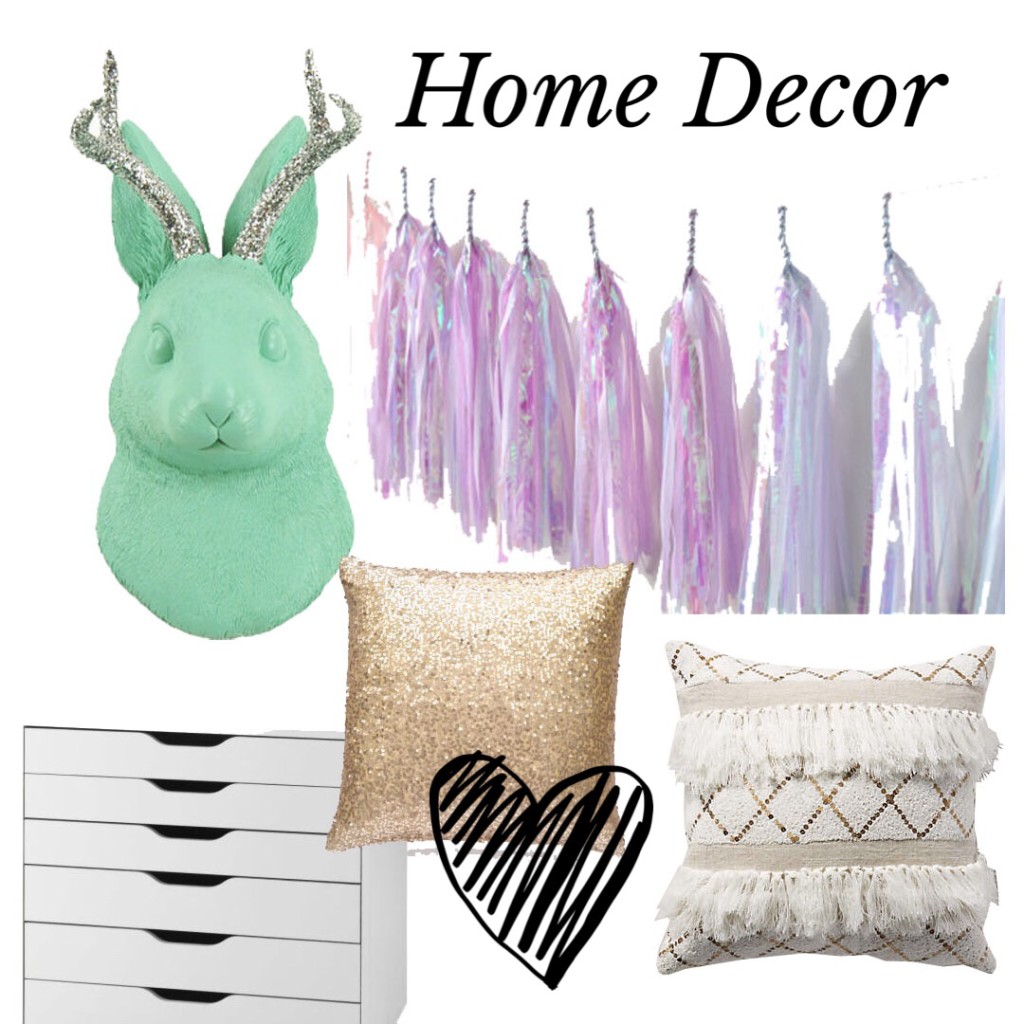 These are AHHMAZING! I have this one on my gallery wall and adore it.
2. Studio Mucci Tassle Garlands
Amina, the artist behind the amazing tasstle garland I have in my video backgrounds that I  get constant questions on in the comments, is nothing short of amazing! Everything she posts is inspiring, uplifting, and fun! Shes so bright & bubbly, and such a confident woman!
If you aren't storing your makup in these and you have a big collection RUN to your nearest Ikea! My nearest Ikea is 4 hours away, so I had my parents run there for me a couple of years ago, because shipping cost double the price of the drawers…um no! I do know that you can find them on Amazon.com with more affordable shipping. A lot of people like the Alex 9 drawer unit for makeup, but I prefer the Alex 6 because you can lay your makeup out flat so you can actually see what you have.
4.  Anthropologie Moroccan Wedding Pillow
This is a lust item for me, it definitely has a steep price tag, but oh how yummy and gorgeous!
5. TwentyEight12 Pillow Covers
I adore the gold sequin one and the black and white stripe! These could be popped on the throw pillows that came with a couch and gift it a whole new look!
I would love to hear what you've been loving lately! Let me know!! xo