Hi there! Happy Wednesday!
Summer is winding down (and I'm whining about it!) and it's time to think back-to-school! After having a conversation with a cousin who is about to start high school, I decided that I wanted to make a video about my high school advice! And these could all easily apply for middle school, and even college too! I know that only you can know what you're feeling and going through, but in this video I share candid advice on school work, body image, self confidence, and chat for a minute about cyber bullying. If you have any advice you would like to share, please feel free to do that in the comments of this post or on the YouTube video. If you play the video and then click the bottom right of the video where it says "YouTube" it will open the video on YouTube and you can like, comment, and subscribe ; ) I am *SO* close to 500 subscribers, and be sure you subsribe so you can enter!!
And, as promised, here is an awkward picture of me and my friend, Kason, in high school! Haha!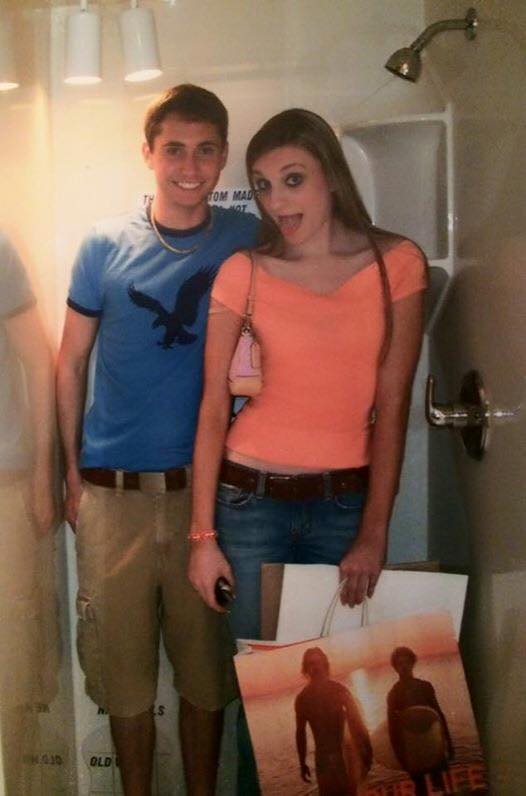 Have a wonderful weekend!! xx