Hi there! Happy Monday!
Today I want to have some good old fashion beauty product lusting! I remember flipping through catologs and fantasizing about what one item I would pick on each page…actually, let's be real, I STILL do that sometimes! So, here are the 5 beauty items that I think you need right now! But don't go into the red to get them, babes ; ) But if you had a gift card or some extra cash? Yes! Need!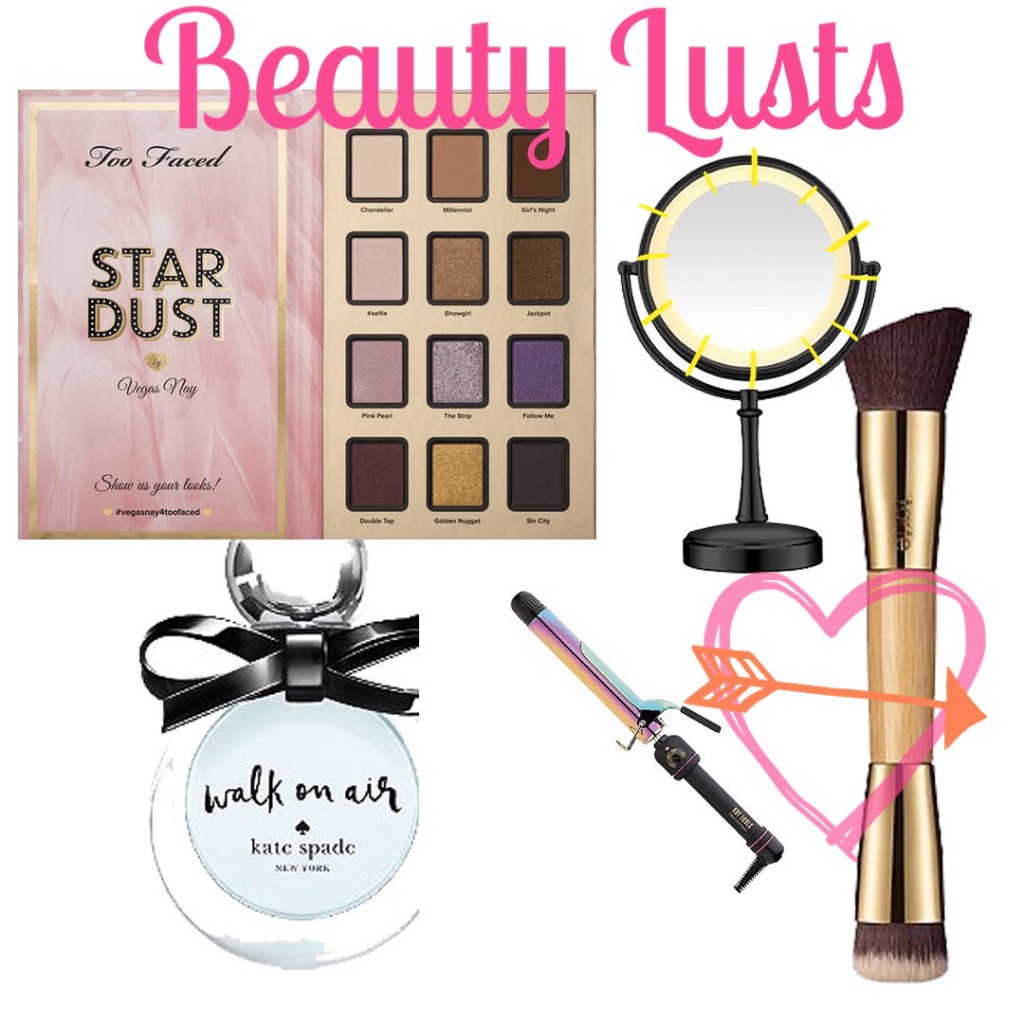 1. Too Faced Star Dust by Vegas Nay palette
I haven't ordered this yet but I am OBSESSING over this! I must get my hands on this beauty. I can't stop looking at swatches! And I watched Sam Schuerman do a review and the highlight for the brow bone is incredible! Love, love, LOVE.
2. Conair Black Touch Control Makeup Mirror
I have this and if you don't have a lighted makeup mirror, I think this is a fantastic one! I got mine from my in-laws for Christmas in 2013 and it works perfectly. The touch light is so convenient.
I do not have this exact brush, but I do have a very similar from Tarte that my sweet friend Alyssa got me (hey girl hey!) from QVC. I am usually not a huge fan of double-ended brushes, but I love them for contouring.
I absolutely am obsessed with my Hot Tools 1 1/2 inch curling iron. And how beautiful are these rainbow barrels?! I eventually want to grab a smaller barrel iron.
I love having a couple beautiful perfumes to pick from, and this one seems like the perfect edition to my small perfume collection. And it's so pretty!
Thank you so much for reading! What items are on your lust list?