Hi there! Happy Wednesday!
First I want to say a big HAPPY BIRTHDAY to my husband, Stephan, who is celebrating his 29th birthday today! Thank you for your constant support and positive attitude!! I love you so!
Today I want to share my top 6 picks for lip colors you can apply in a rush.  I love gorgeous bold lipsticks as much as the next girl, but I definitely can't rock those colors every day. For one thing, I am constantly kissing little faces and that can be a pain ; ) But more often than not it is because I need to be able to apply color fast, and often times without a mirror, or in a moving vehicle.
*Note: please don't try to apply makeup while driving ladies, it's just not worth an accident! <– yes, I had to be a mom for a second.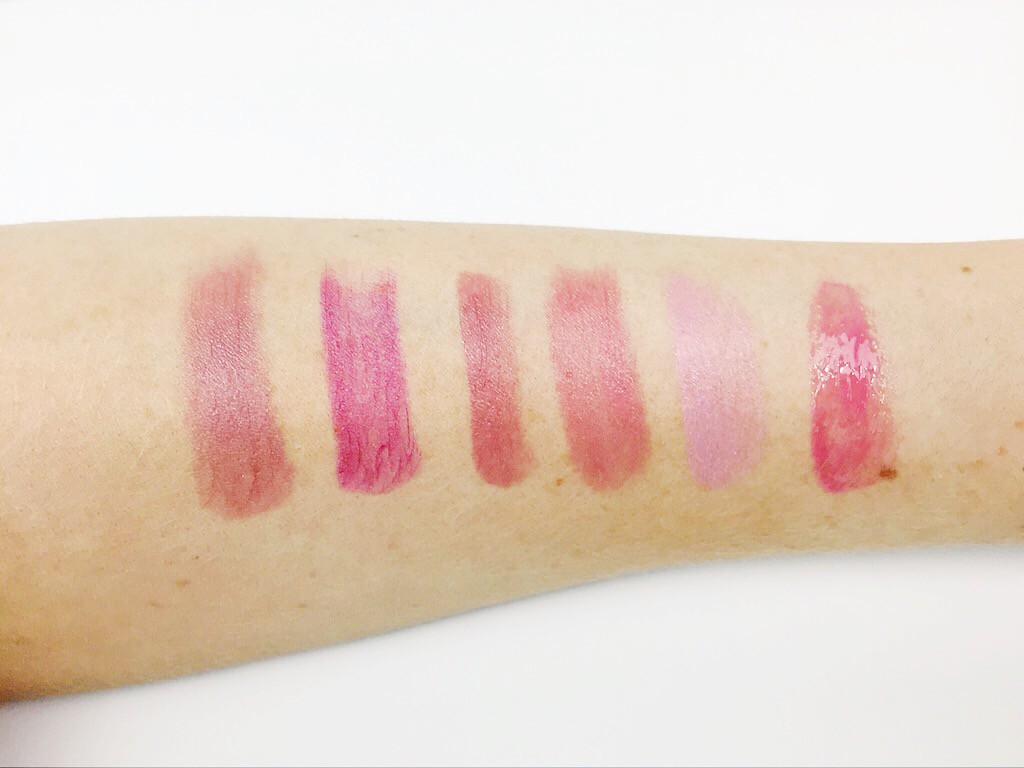 From left to right:
Revlon Kissable Balm Stain in Honey
Tarte Lip Surgence Matte Lip Tint in Alluring (*Similar)
L'Oreal Colour Riche in Sunset Angora
Maybelline Color Whisper in Oh La Lilac
Bite Beauty Lush Fruit Lip Gloss in PopSugar Exclusive (*Similar)
I am ALWAYS on the hunt for great new lip products, so let me know YOUR FAVORITE lipstick for when you're running out the door in the comments : ) I hope you have a beautiful week!