Hi there! Happy Wednesday!
I hope that you're having a GREAT week! I've been frazzled this week dealing with lots of scheduling issues and appointments! Because this week has been so hectic I decided it was the perfect time to share this special book with you, because it always reminds me to be in the moment with my kids, even when I am in "IHAVENOTIMETODAY" mode.
Baby Luvs Books reached out to me well over a month ago on my Twitter and asked if I would like to recieve a copy of their book for review purpose and I immediately said YES! My kids love books, and when I googled this book I thought it looked right up our alley. You can read my full disclosure here, but as always I give my honest opinion and NEVER accept money in exchange for a positive review. I was sent a copy of this book for consideration, but I was not paid to review this book! I only review things that I believe line up with LeahTackles.com : ) Baby Luvs Books is also giving away a book to one of you & it will ship directly from amazon.com!
Kisses, Kisses, Up & Down by Baby Luvs Books:
This beautifully illustrated book shows a mama giving her baby kisses through out the day while doing there normal routine. I love that this book appeals to each of my children! Logan, who is 5 months old, likes the bright colors and watching me make silly faces before giving him kisses for each page. Connor, who is 2, loves identifying the different body parts that the mama kisses like his hands and his feet! Hailey, who is 4, loves that the body part is in different color/ bold font, and she likes to sound out the words while I read. My favorite part of the book is that I never want to rush this book! Even when the nighttime routine is stressful and I'm just ready for some kid-free time, this book makes me want to take my time savoring the sweet kisses with my babies. Books are SO important and I don't think a child can ever have too many books…okay maybe, but we rotate them ; )
Giveaway:
If you would like to win this book for your child or a special child in your life just follow these simple steps!
1) SUBSCRIBE to LeahTackles.com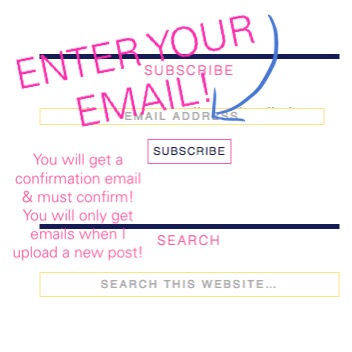 2) "Follow" Baby Luvs Books OR "Like" on Facebook
3) "Follow" LeahTackles on Twitter OR "Like" on Facebook 
4) COMMENT on this post your favorite children's book or children's author.
Rules:
Must be 18 or over or have parent permission.
Must be in the United States (sorry Canada loves! Don't worry more giveaways to come!).
Giveaway will end in 2 weeks.
The winner will be selected AT RANDOM and have 48 hours to respond via email before I pick another winner.
Good luck! If you would like to purchase Kisses, Kisses, Up & Down you can here!
Have a safe & happy 4th of July weekend!!