Hi there! Happy Wednesday!
Thank you so much for reading my blog! And if you haven't yet, be sure to check out my *NEW* YouTube channel! I have been uploading two videos a week and would love it if you would each check it out. Subscribing can be done with the click of a button, and if you have a Gmail account you have a Youtube account because YouTube is owned by google. If you are signed into your email, you can like, subscribe, and comment on any video!
Today I have a few drugstore makeup goodies to share with you, including a $3 contour kit! Whaaaat?! I'll stop rambling on and let's get into it : )
Drugstore Makeup Haul: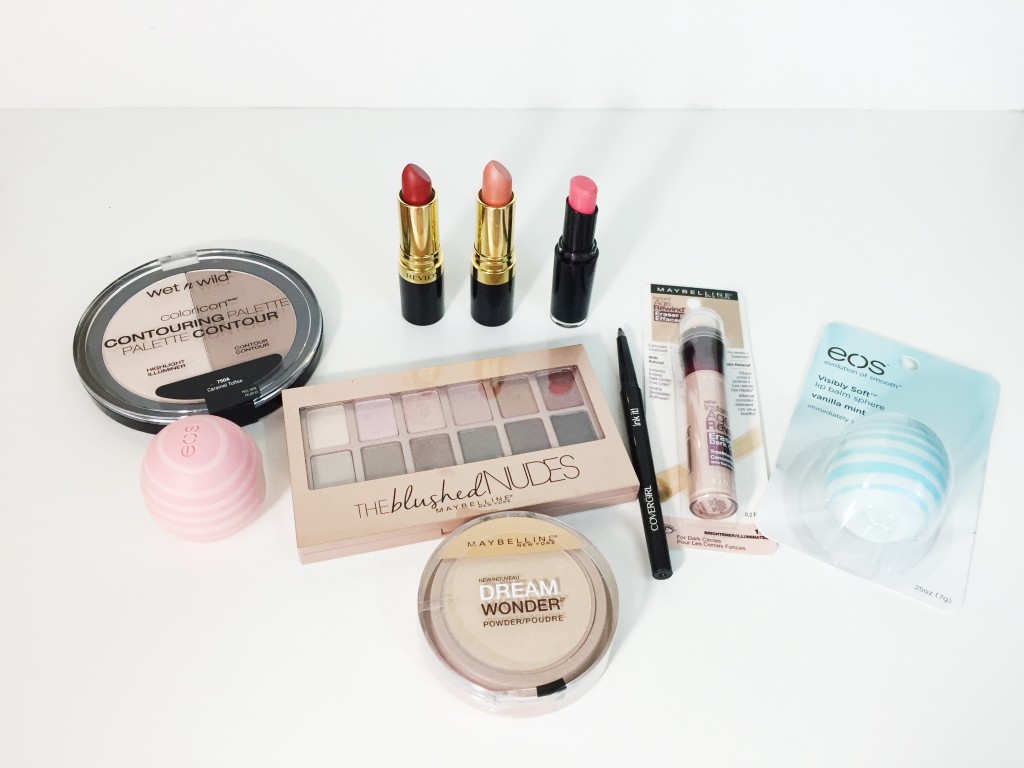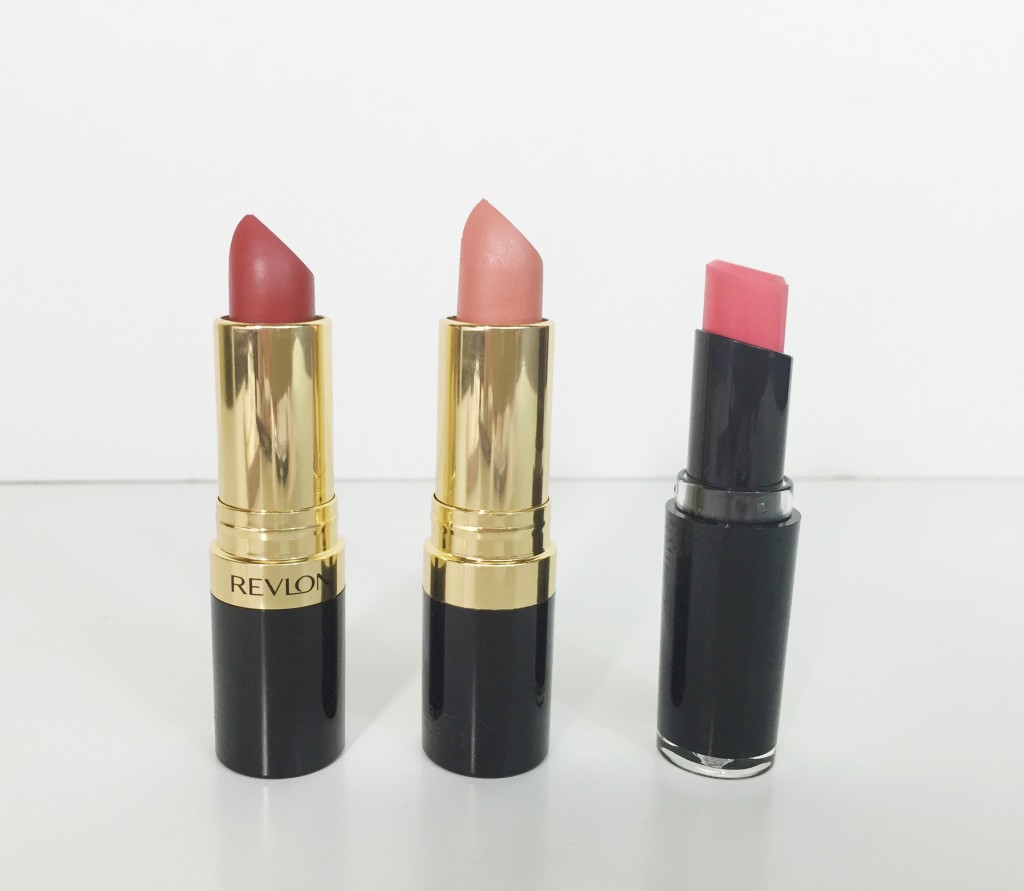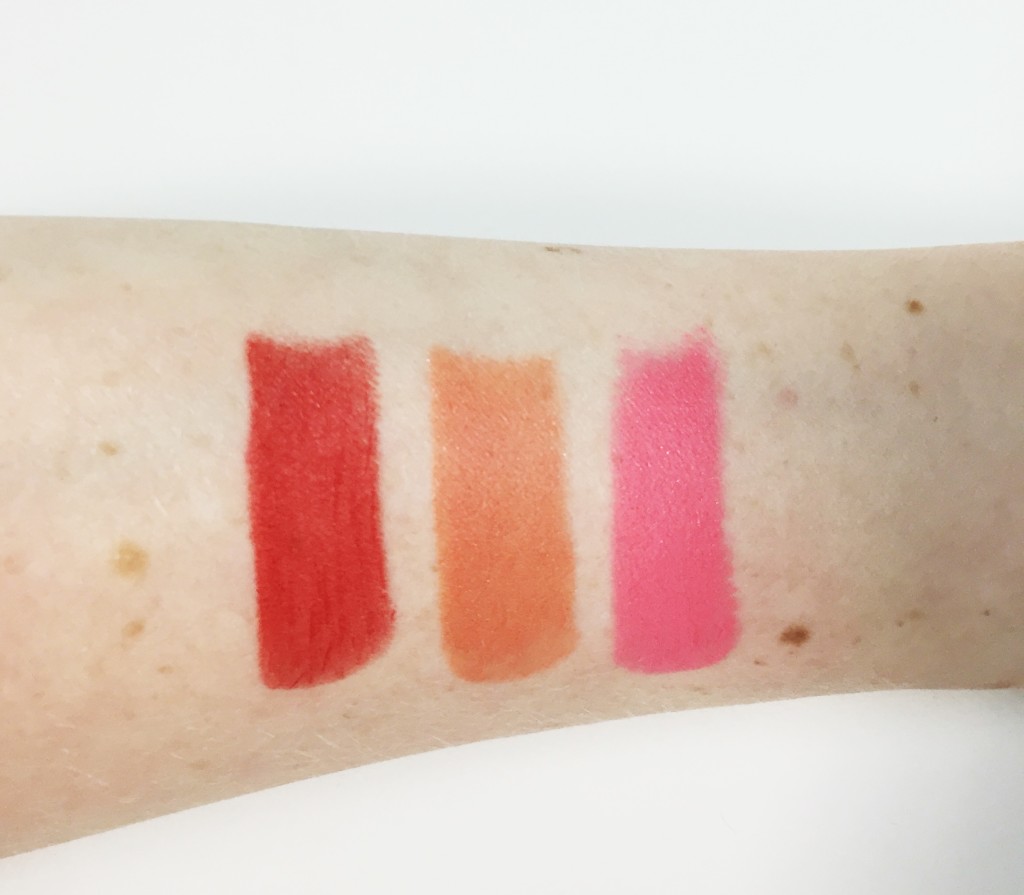 Revlon Super Lustrous Lipstick in 006 Really Red:
My sweet hubs got me 3 drugstore lipsticks as part of my birthday gift because he researched M.A.C lipstick dupes for me because he thought it would be a good blog post!! <–Yes, seriously! I had no idea. How cuuuute is he?!I love this classic red lipstick! This one is supposed to be a dupe for Russian Red. It is matte, so it seems a tad drying, but not anymore so than any matte lipstick. I usually gravitate to blue toned reds, so I am excited to add a true red to my makeup collection. Also, I love the Revlon Super Lustrous lipsticks in general! Sleek, classic packaging, and a huuuuuge color range.
Revlon Super Lustrous Lipstick in 013 Smoked Peach:
This is a dupe for Ravishing by M.A.C and I am really glad Stephan got me this because I would have NEVER chosen this color on my own for me. I am pleasantly surprised by how much I liked the salmon-y peach color on me! I thought it would be too orange for my light skin, but with a bare face it worked almost like one of my favorite nudes but a bit fresher…perfect for spring! This is a matte, so again it is going to be a bit drying, but I found this to be less drying than the Really Red mentioned above.
Wet n' Wild Lipstick in Pinkerbelle:
 This is supposed to be a dupe for Viva Glam Nicki. This is a SUPER bright in-yo-face pink and I think it will be so fun for a statement lip in the summer. It does seem a bit drying, but I think with a little balm it will be great for occasional use.
Maybelline Instant Age Rewind Dark Circle Eraser in Brightener: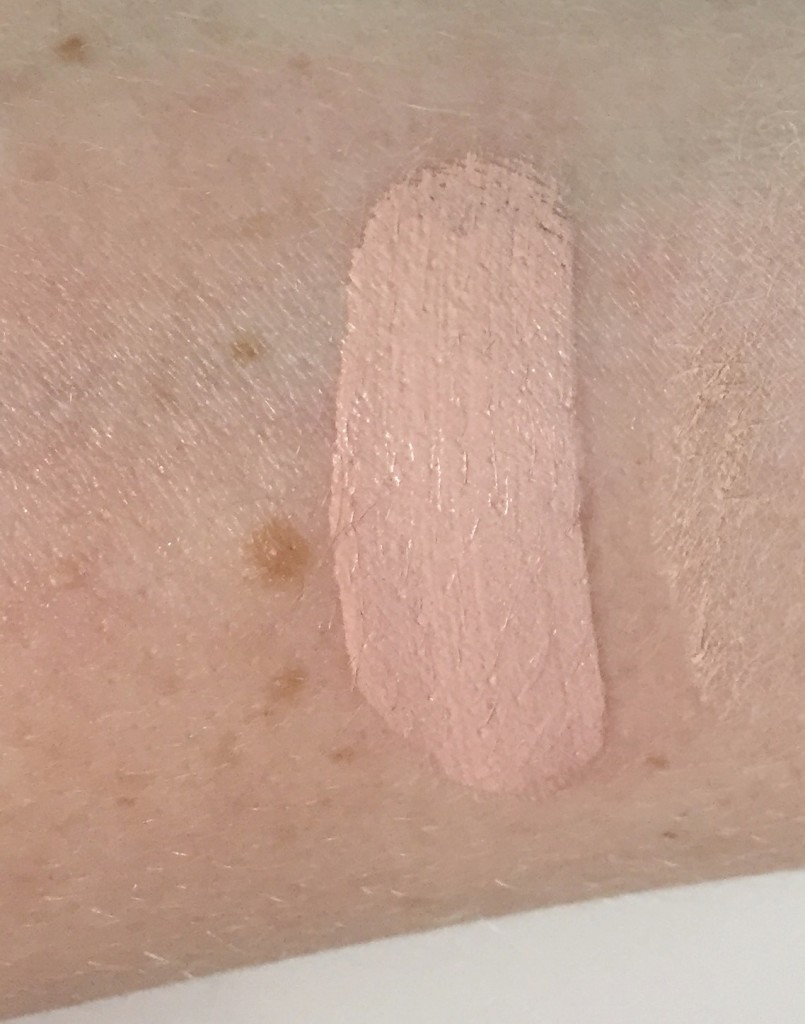 I love this salmon-y brightening under eye concealer! I repurchase this over and over again! When I want to really cover my bad dark circles I use this first and then a skin toned concealer over this.
Maybelline Dream Wonder Powder in 10 Porcelain Ivory:
I love this powder! It is soft and has a buildable coverage, but I like to just use a little bit of it to finish my foundation. Be careful, it can be cakey if you reapply too much/too often. I buy this again and again!
Covergirl Ink It! Eye Liner in 250 Charcoal Ink: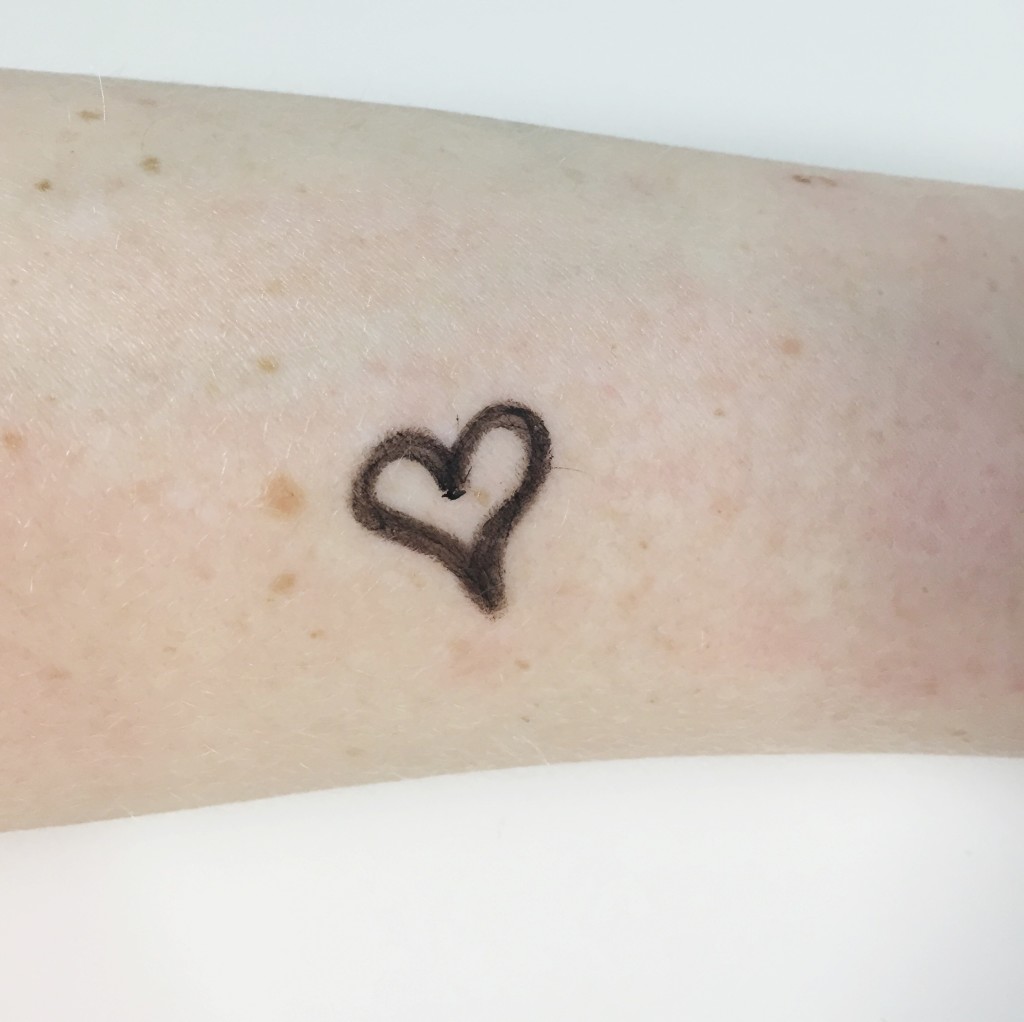 I have a hard time getting eyeliner to stay on the waterline, and I was hoping that this would stay for me but it doesn't : ( Wah waaaah. I do think that this glides onto my lid smoothly, and would be nice for a smokey eye, but that isn't a look I do often. Still, a nice pencil eyeliner with a precise tip. I do like that this doesn't need to be sharpened.
Maybelline The Blushed Nudes Palette: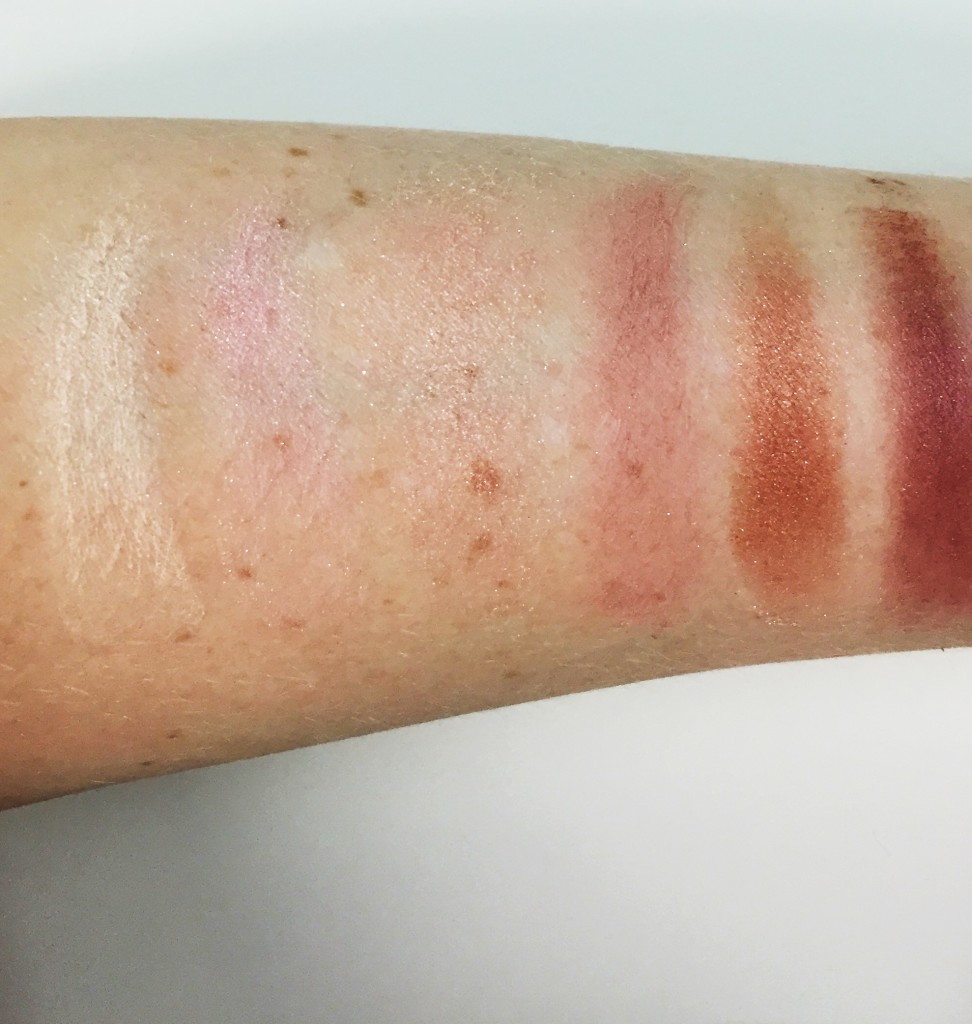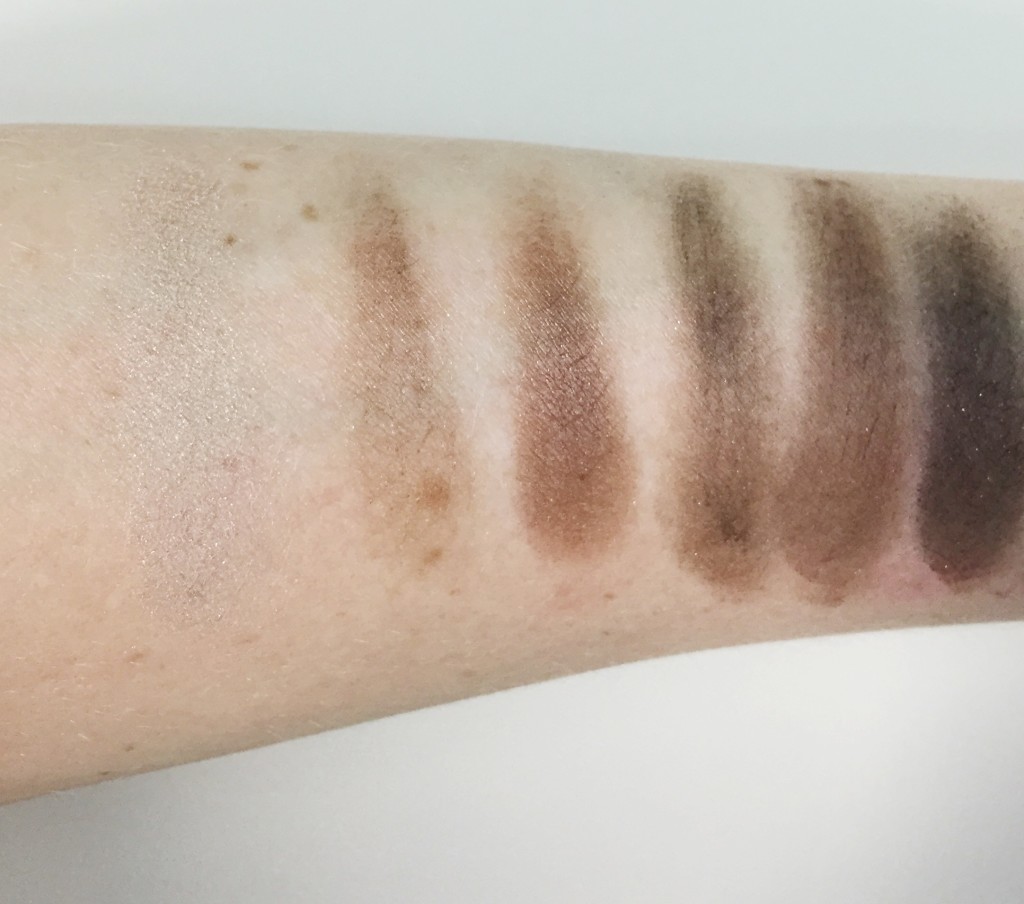 I love this!! I am a huuuge fan of the Urban Decay Naked 3 and this does have some comparable shades. A few of the lighter shades are a bit powdery and sheer when swatched, but I find good pigmentation with more colors than not. I love the way this is set up, just the The Nudes palette from Maybelline, in quads, trios, and duos which they show on the back of the package! It is very user friendly and if you don't have the Naked 3 and you're on a budget or a beginner, I definitely suggest this. I found this at my local Walart for $9 and I know it's been sold out almost everywhere, including my store, but I just happened to be there right when it was stocked. If you're interested in a comparison post or more information, please let me know in the comments!
eos Visibly Soft Lip Balm in Coconut Milk and Vanilla Mint:
I love eos lip balms and I was excited to try these new visibly soft ones. I can't really tell THAT much difference from the original eos balms, but the packaging is adorable and I still use them every day before applying lip color. I prefer the Coconut Milk and would repurchase that over the Vanilla Mint.
Wet n' Wild Coloricon Contouring Palette in 750A Caramel Toffee: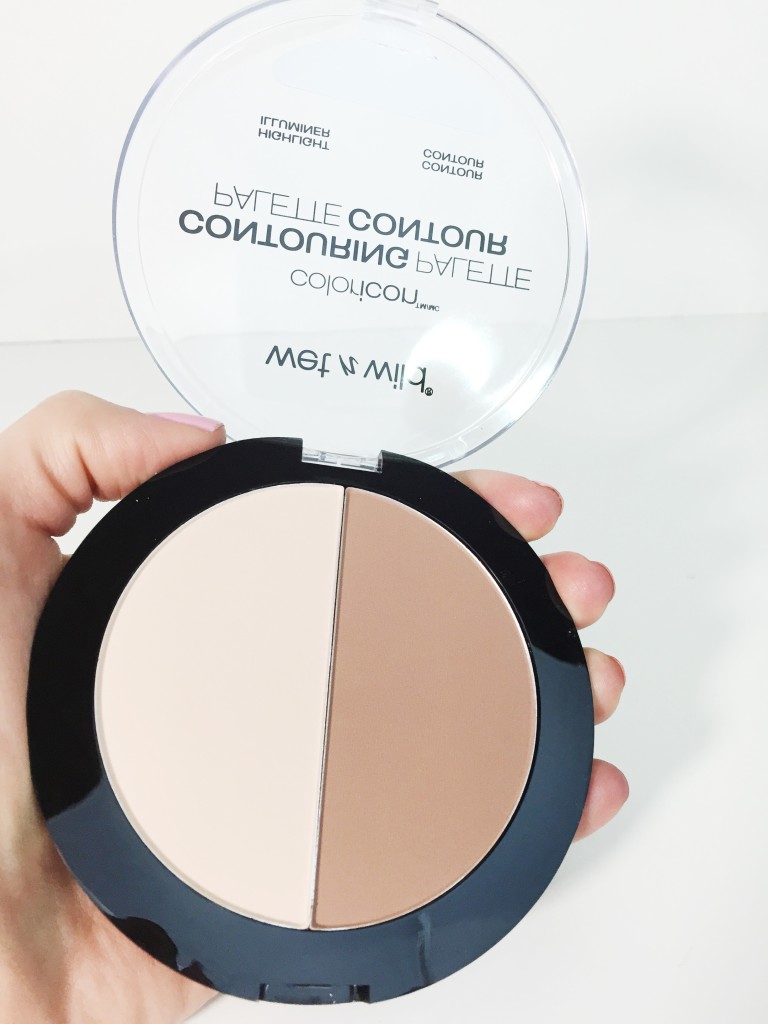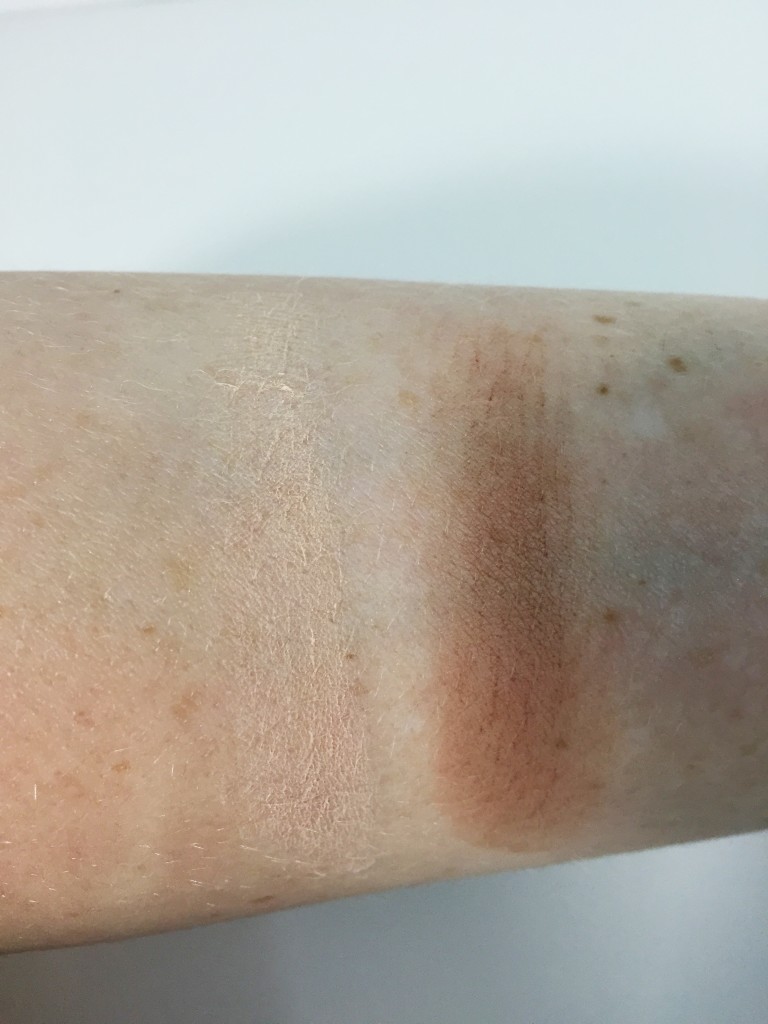 I am sooo excited for this one! I love love love the hidden gems that Wet n' Wild offers (hello amazing cheap eye shadow!) and am so happy they've decided to offer a contouring product. I think it's genius that it only has two colors because there is no picking which contour or highlight shade to use, you just have one option for each. My Walmart only had one shade, but I have seen online that there are in fact two avaliable. I love that these are matte and I love how much product you get. I will say that it was a *tiny* bit powdery, and not crazy pigmented, but I think you can definitely build it up as needed. I think this is something that would be perfect for contouring beginners, and a great option for anyone who loves to contour and wants to try something new. You really can't lose when it costs about $3!
What items have you been loving from the drugstore lately? Please let me know in the comments! Commenting is SUPER easy, just click the link by the title of this post! Don't forget to subscribe (pretty please!) and check out my LeahTackles YouTube channel!! I appreciate each and every single one of you!! XOXOXO