Hi there! Happy Wednesday! And Happy New Year's Eve!
Today I want to share some of the wonderful gifts that I was lucky enough to get from loved ones for Christmas. As a disclaimer: I am in no way bragging! I feel *extremely* blessed to have been given these things, and hope that you enjoy seeing posts like this! I love to read and watch "What I got For Christmas" posts and videos, and I hope you do too! If not, that's okay too : )
What I Got For Christmas 2014: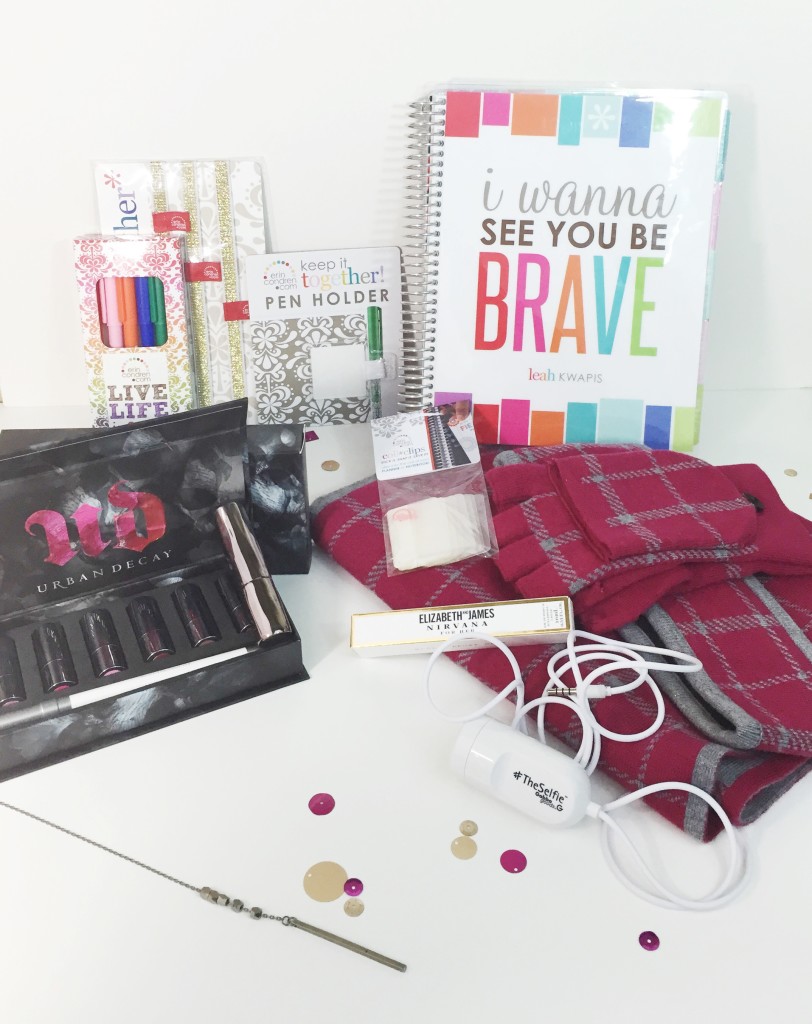 I think this is such a fun little gadget and can't wait to try it out! I am not sure it will help much with selfies, it isn't like those little sticks that you can put your phone on, but I think it would be great for group selfies for sure!! I love this…hopefully this will improve my Instagram ; )
#2 Sticks Stones Necklace by Love Nail Tree:
This necklace is so unique and stunning! I love that it's simple but a longer style. I can't wait to style this!!!
#3 Nirvana White Rollerball by Elizabeth and James:
I have been wanting this for a long time now!! I love the Nirvana Black as well, and think I will add it to my collection soon. I also was a huuuuge Mary-Kate and Ashley fan when I was little, so it's fun that this is from their high-end brand. On another note, have you SEEN the Elizabeth and James jewelry line?! *SWOOOON!*
#4 Cranberry and Gray Scarf, Headband, and Gloves by Coach:
This was such a great gift because  I wouldn't gravitate towards this cranberry color, but I am really enjoying it! I love it with the gray, one of my favorite colors to wear, and love that each of these pieces are just as gorgeous worn on their own. The gloves aren't tech gloves, but they do fold back for easy touch screen use.
#5 Full Frontal Lipstick Stash Set by Urban Decay: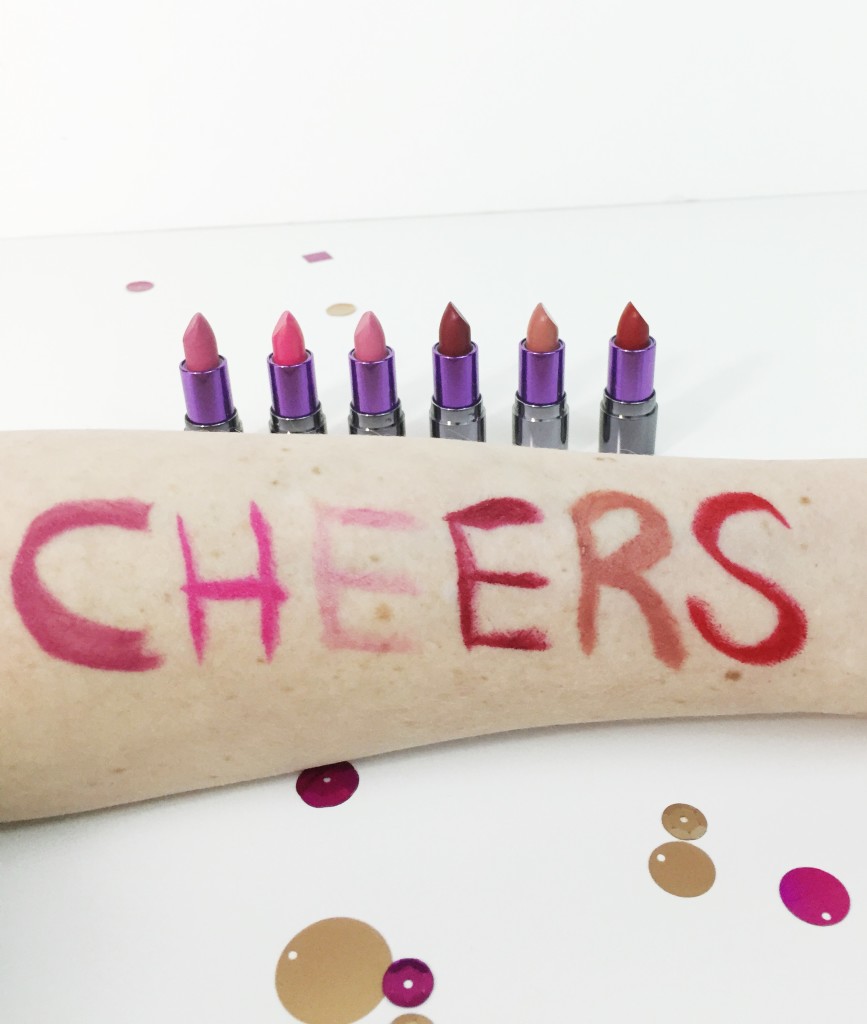 I have one Urban Decay Revolution lipstick that I adore, so I was super excited to get this set. These mini lipsticks are adorable and I don't mind that they're small because it isn't often that I actually use up a lipstick! Gorgeous, pigmented, creamy lipsticks in STUNNING shades!!
#6 Life Planner and Accessories by Erin Condren: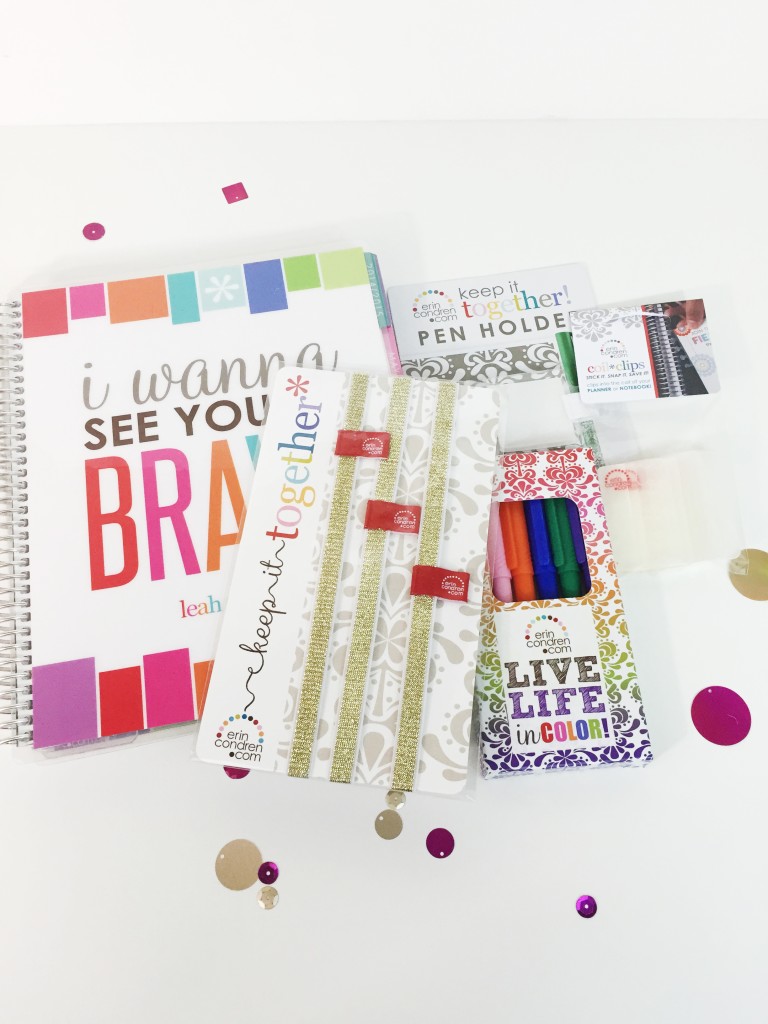 I wish I could explain this planner to you but I think this will deserve an entire blog post or maybe even a video! This planner is EVERYTHING you could want in a planner! Also, Erin Condren the creator of the Life Planner is a Delta Gamma like me : ) Seriously, I know it may be a bit late to order a planner, but this would be worth ordering and getting a bit late. There are tons of options, they have custom options, and tons of fun accessories. I can't wait to start using this!!!
As always thank you for reading!! If you have already subscribed, thank you! If you haven't, please do and make my day! You can find me on social media by using the buttons at the bottom of this post or at the top of this page!!