Hi there! Happy Wednesday! And Happy Thanksgiving Eve (that is SO a thing! promise) : )
My 3 year old, Hailey, and I have so much fun making crafts together, and during the holidays it seems extra special. Today I want to share a very simple and very fun craft that we did last week together on one of her snow days home from school.
Because Thanksgiving is TOMORROW (already!!!), I know a lot of homes will have their Elf on the Shelf returning to visit on Friday or soon after, so I have enough Elf-y ideas for Black Friday through Christmas Eve to get you ready! Our elf, McJingle Toes, was VERY popular in our house last year, and now that our oldest is really into it, we have to up our game this year ; )
EASY REINDEER CANDY CANE DIY:
What You'll Need: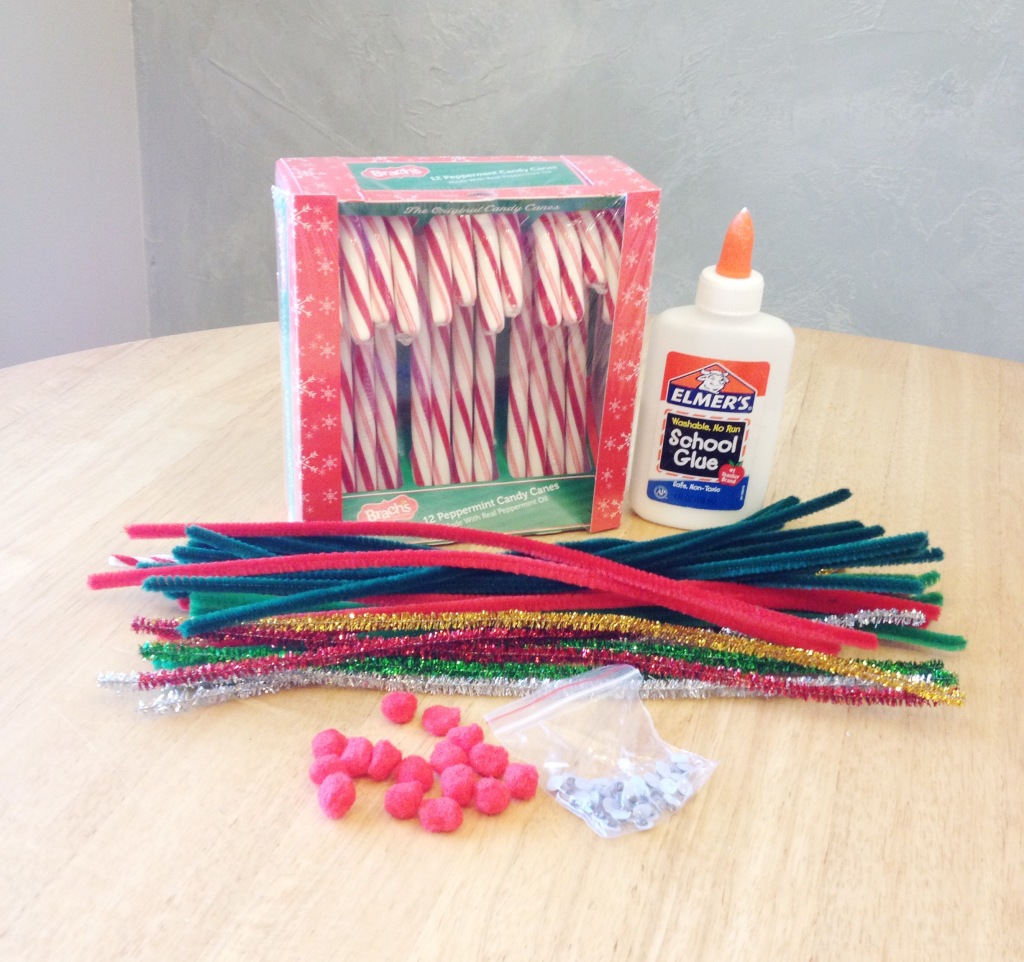 Candy Canes
Pipe Cleaners
Tiny Googly Eyes
Small Red Pom Pom
Glue
Step 1:
Wrap the pipe cleaner around the top of the candy cane and shape into antlers.
Step 2:
Glue on the googly eyes and red nose.
Step 3: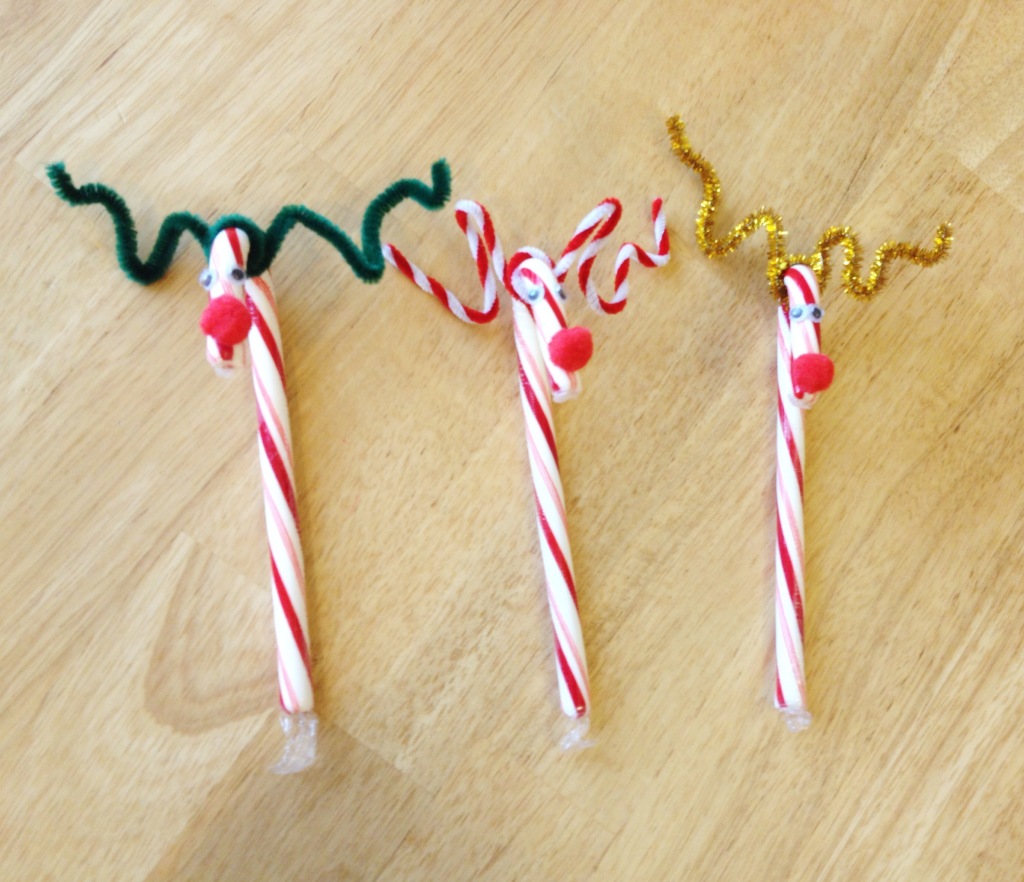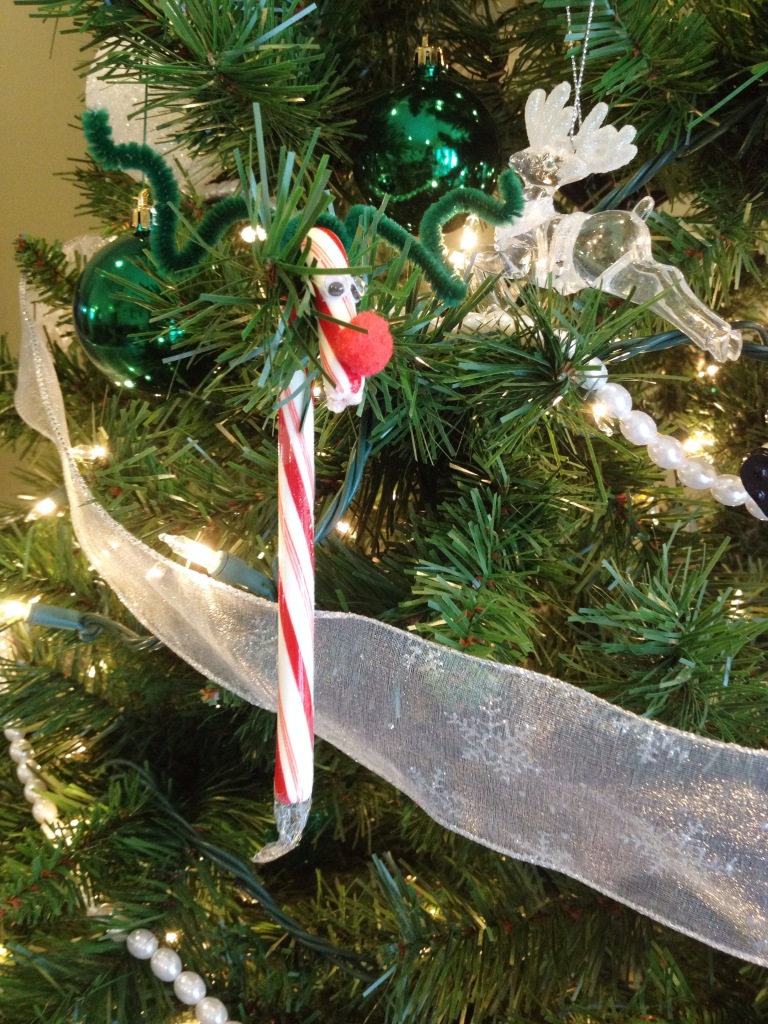 Enjoy your cute little craft! These make great add-ons for holiday gifts or baked goods, and you can really make them your own! I think next year we will add some ribbon, brown noses for some of the reindeer…who knows what else!
ELF ON THE SHELF IDEAS:
1) "I'm Back" sign with door decorated like a present or balloons and if it's your first year doing it have your Elf ask for name!
2) Elf head first into a holiday M&M bag
3) Googly eyes on fruit with "I'm watching you" sign that Elf is holding
4) New toothbrushes as gift with a note or smile written in toothpaste by Elf
5) Red noses drawn on picture frames with dry erase markers or small pom poms
6) Mustache on frame with dry erase marker and paper mustache on Elf
7) Elf hanging off Keurig or coffee pot to help make mom or dads coffee
8) Elf in a rocket ship made out of toliet paper tubes
9) Elf making a micro marshmallow (in hot cocoa section of grocery stores) or  mini marshmallow snow angel
10) Make "Elf Milk" with green food coloring in fridge
11) Sled going down the coffee table
12) Elf playing Candy Land or similar game with "friends" like Barbie or stuffed animals
13) Make "Super Elf" with cape and badge
14) Elf inside a "snowglobe" made from Pyrex bowl and mini marshmallows
15) Elf hanging from a slinky
16) Elf with supplies to make Jesus a birthday cake or birthday party
17) Elf with directions for a shoebox donation or similar charity project for kids
18) Elf making a snowman scene out of marshmallows, frosting, tooth picks, etc
19) Elf being a pointsettia in a flower pot with construction paper around face to make him the flower
20) Elf setting up a fun craft project for kids like a gingerbread house kit
21) Elf making a pancake breakfast! This one is great for weekends. Make snowmen pancakes with bacon scarf, blueberry eyes, marshmallow snow, etc
22) Elf on a sleigh made out of 2 DVDs and 2 plastic candy canes filled with candy
23) Elf sitting on canned goods and a note to take them to a food bank or collection center
24) Elf with paper to write a letter to Santa
25) Elf laying on the beach with sunglasses, sun, and water made out of paper and sand made out of brown sugar
26) Elf in sink with water dyed blue with food coloring and aluminum foil boat or fishing in the sink for Goldfish Crackers
27) *Note: If you started the day after Thanksgiving and did it everyday this day #27 would be Christmas Eve
Put Christmas Eve PJs into a box with candy, popcorn, and Christmas DVDs to watch as a family that night and a goodnight note or sign from your Elf.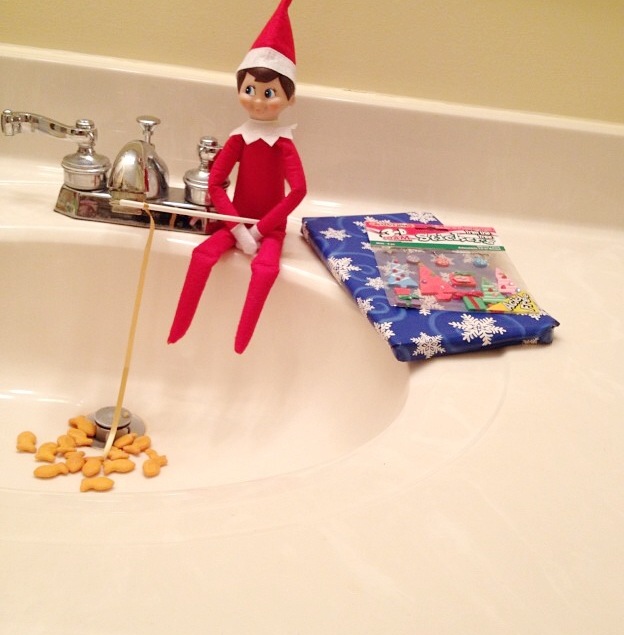 As always, if you have found this post helpful, interesting, or liked it PLEASE share it and "pin" it to your Pinterest account! All the buttons you need are at the bottom of every post!! I hope you have a wonderful Thanksgiving with loved ones! Please travel safely! Oh, and be kind to people on Black Friday, especially the retail workers!!
MUAH!