Hi there! Happy Monday!
I had a post prepared for today, but when I got my Ipsy bag in the mail right before leaving for a night away, I thought it would be a great time to do a true first impression of this bag. Please excuse the not so wonderful lighting, but you can see that I was really in a hotel ; ) Do you subscribe to the Ipsy Glam Bag?
October Ipsy Glam Bag: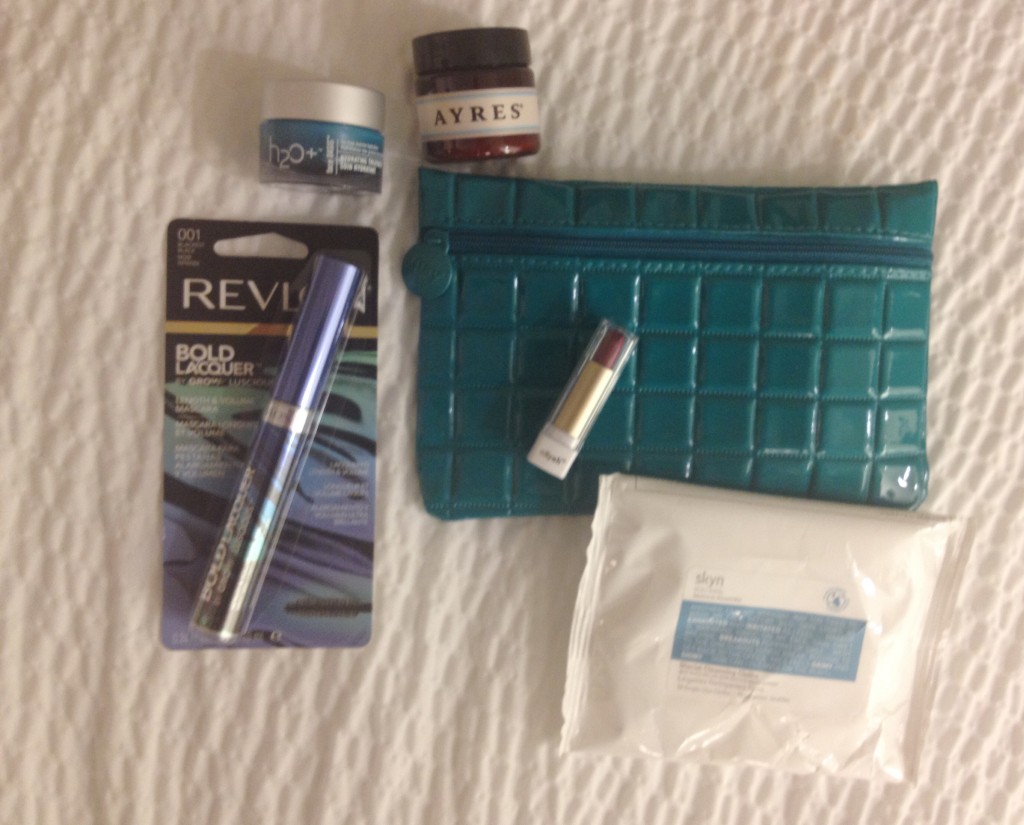 The Bag:
The teal color is pretty, but I really don't care for this bag. The quilted design in okay, but it is SO cheap-y looking and cheap/plastic feeling. I will use it for travel, but it isn't anything I'm excited about.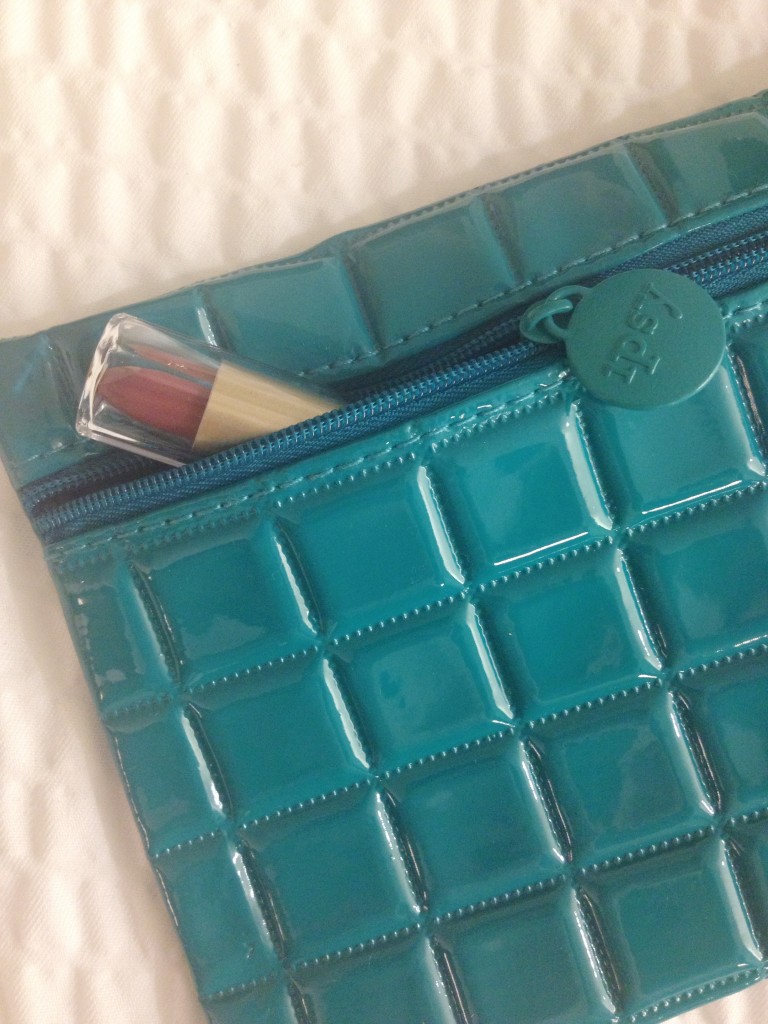 Skyn Iceland Glacial Cleansing Cloths: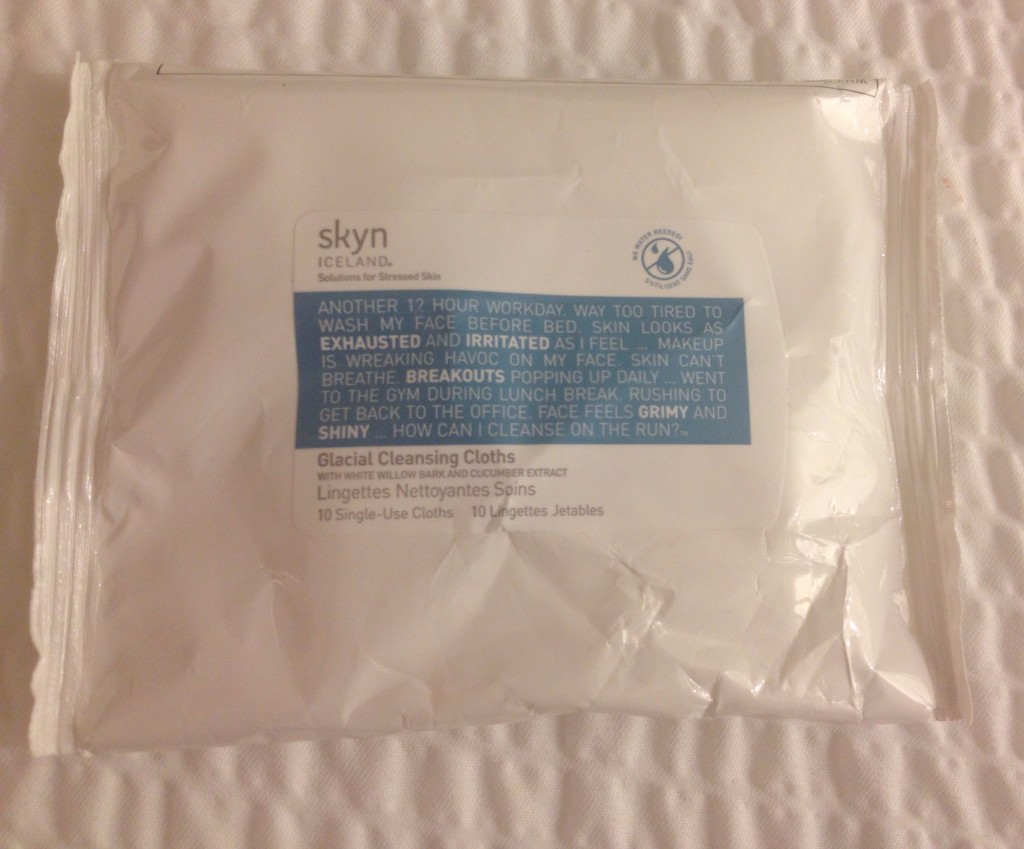 These smell very nice and worked well removing my makeup in the hotel. Very nice product! But to take the place of my beloved Neutrogena cleansing cloths? That'll be hard!
This is a tiny sample, but I always love trying lotions and body butters! This is made with the essential oils jasmine and rosemary, and I do like the smell. This does feel nice and rich, and I'm going to enjoy using this.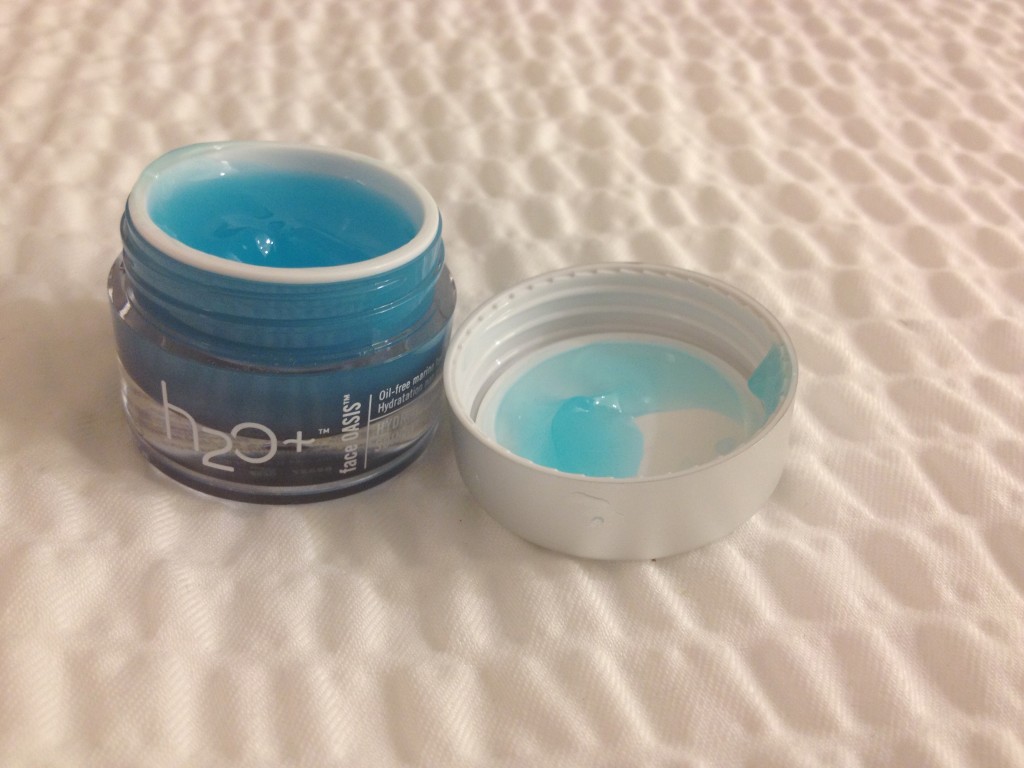 This says it is a hydrating treatment that is oil-free and non-greasy, which is important to me because I have combo/oily skin. I love trying new skin treatments, and am intrigued by the gel texture of this. This is a really high-end product, and I'm excited to get the chance to try it out with this generous sample.
Revlon Bold Lacquer Mascara in 001 Blackest Black: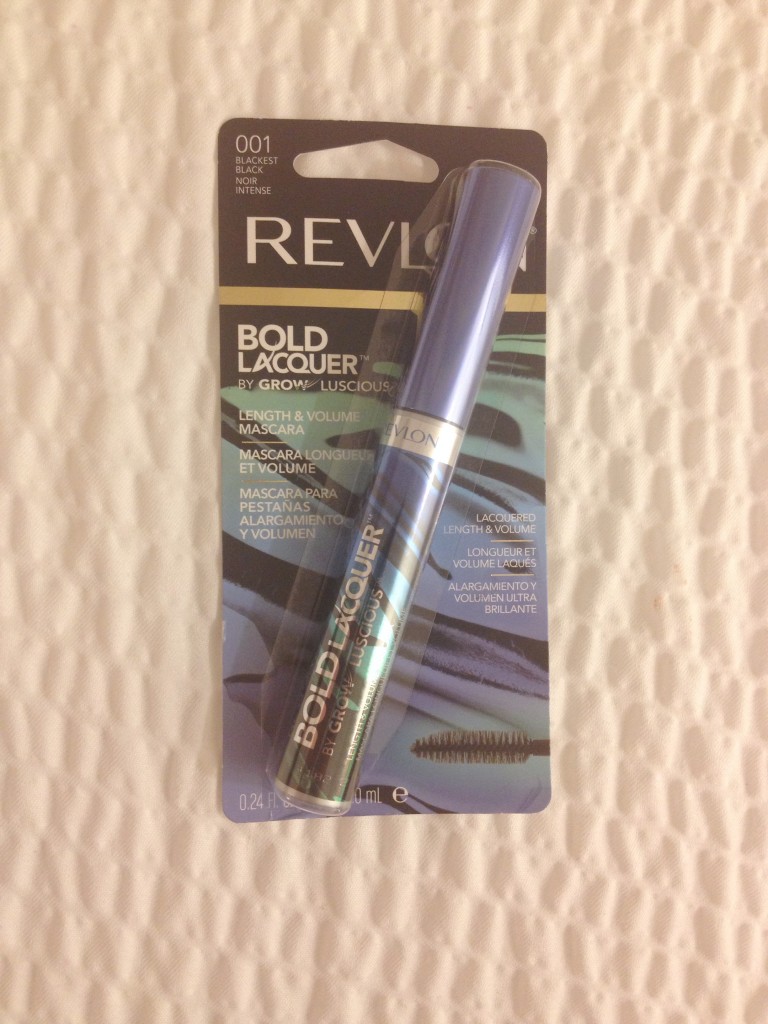 I already have an unopened package of this from my PopSugar Must Have Box, and now that I have two I am going to try it out. I love trying new mascaras, but I don't like opening more than a couple at a time. I love that this is a full-size product!
Noyah All-Natutral Lipstick in Deeply in Mauve: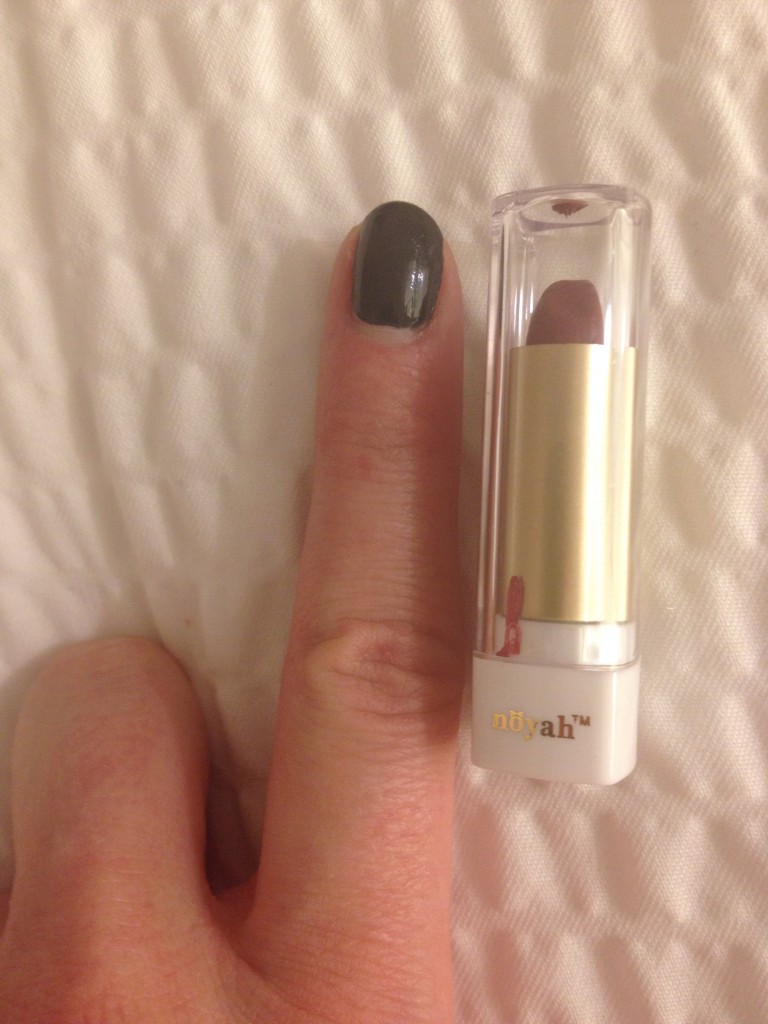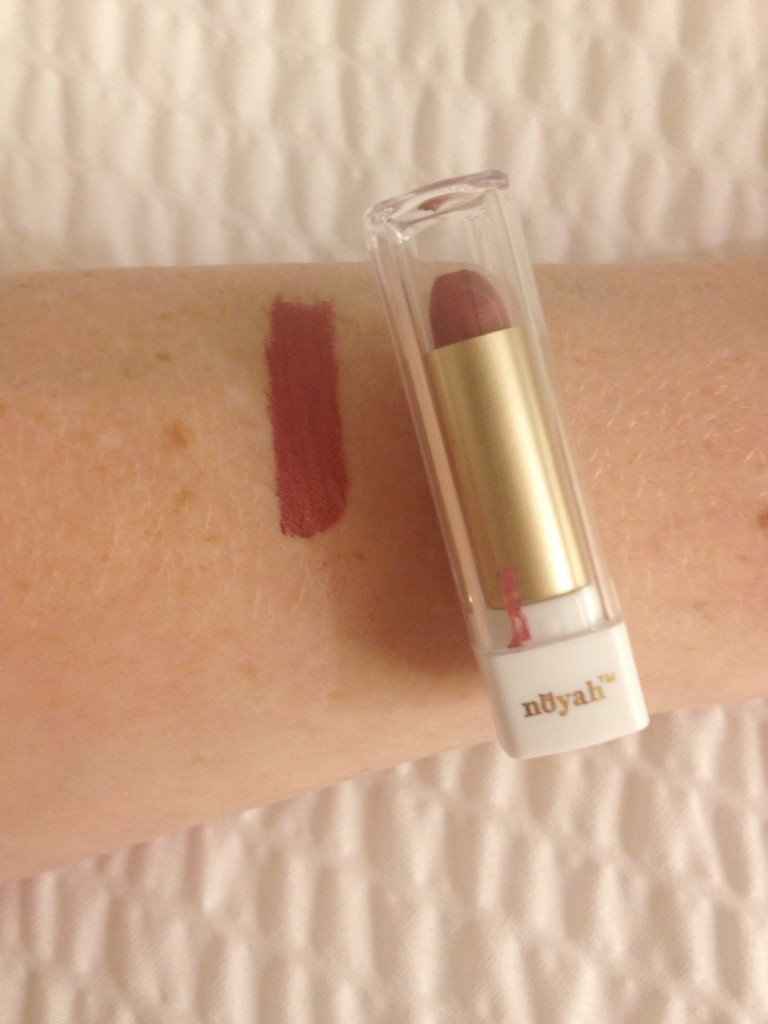 How cute is this tiny little lipstick?! Adorable mini lipstick but it did nick very easily on the edge when I opened it (you can see this in the picture where the lipstick got onto the tube).  It is a great color for fall and the formula seems to be very creamy which feels great on the lips. The color seems to be buildable, and I really like it.  It did wipe off pretty easily when I swatched it, but we will see how it wears on the lips!
I think I will really enjoy the cleansing cloths, even though they aren't that exciting, and I really like the body butter as well. I think the lipstick is precious and I like that the color is very buildable! Do you subscribe to Ipsy? Did you like your box this month? I would love to hear from you! I am going to tweak my profile and see if my products improve a bit for next month, although I still think this was worth the $10. Have a wonderful week and thank you for reading!!