Hi there! Happy Monday!
I hope that you enjoyed the treats from last weeks post, Easy DIY Halloween Treats! Part 1 of 2, and today I have a couple of more easy Halloween treats to share : ) Please share this post if you enjoy it!!
#1 Boo-nanas
What You'll Need: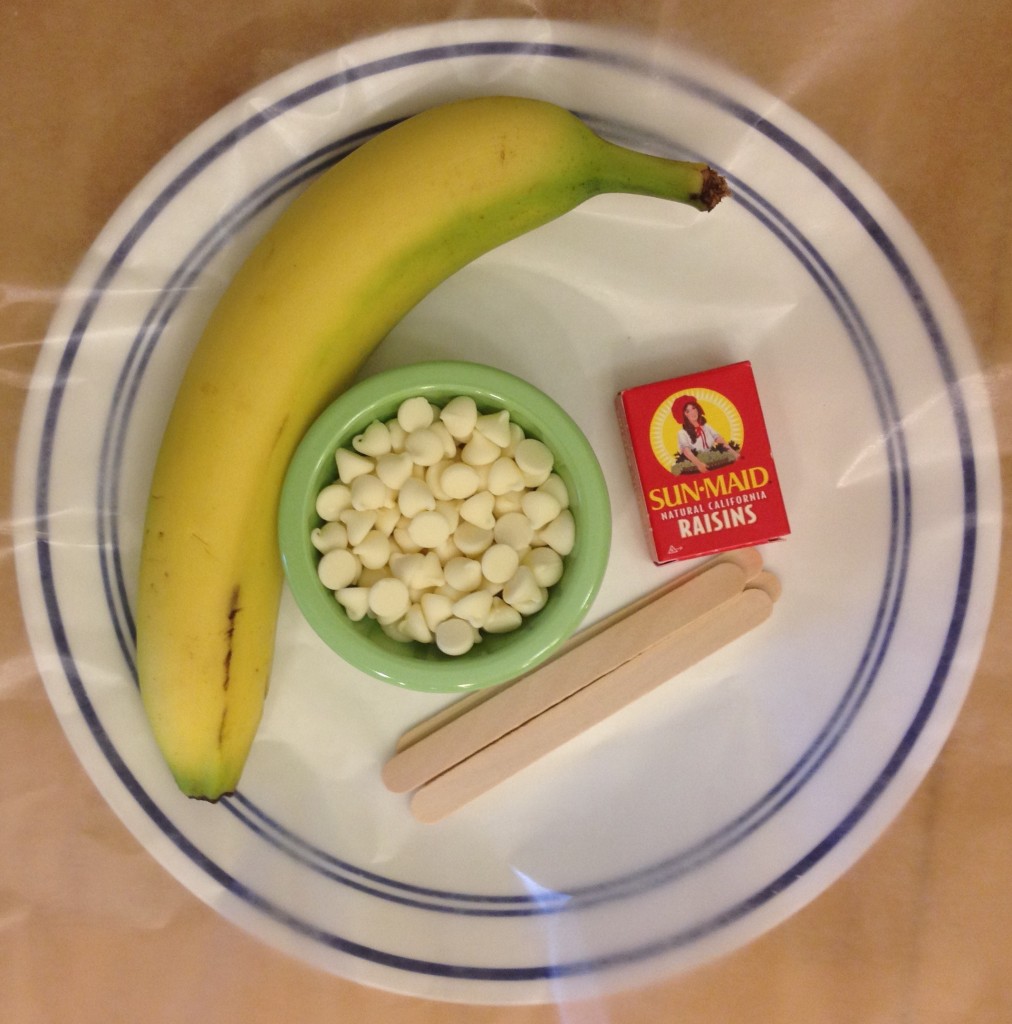 Bananas (note: 1 good banana should make 4 boo-nanas..just be sure it isn't too ripe!)
Popsicle sticks
White chocolate chips
Rasins (or chocolate chips)
Directions: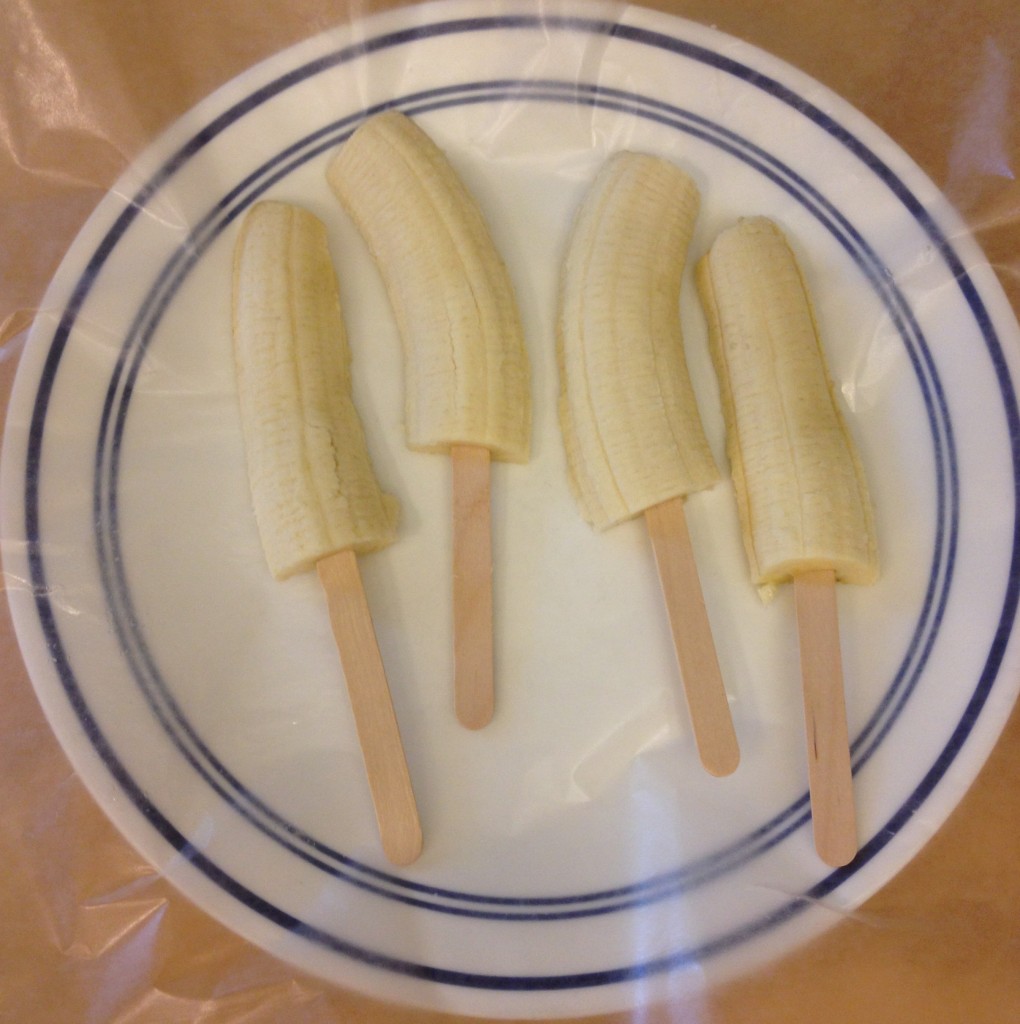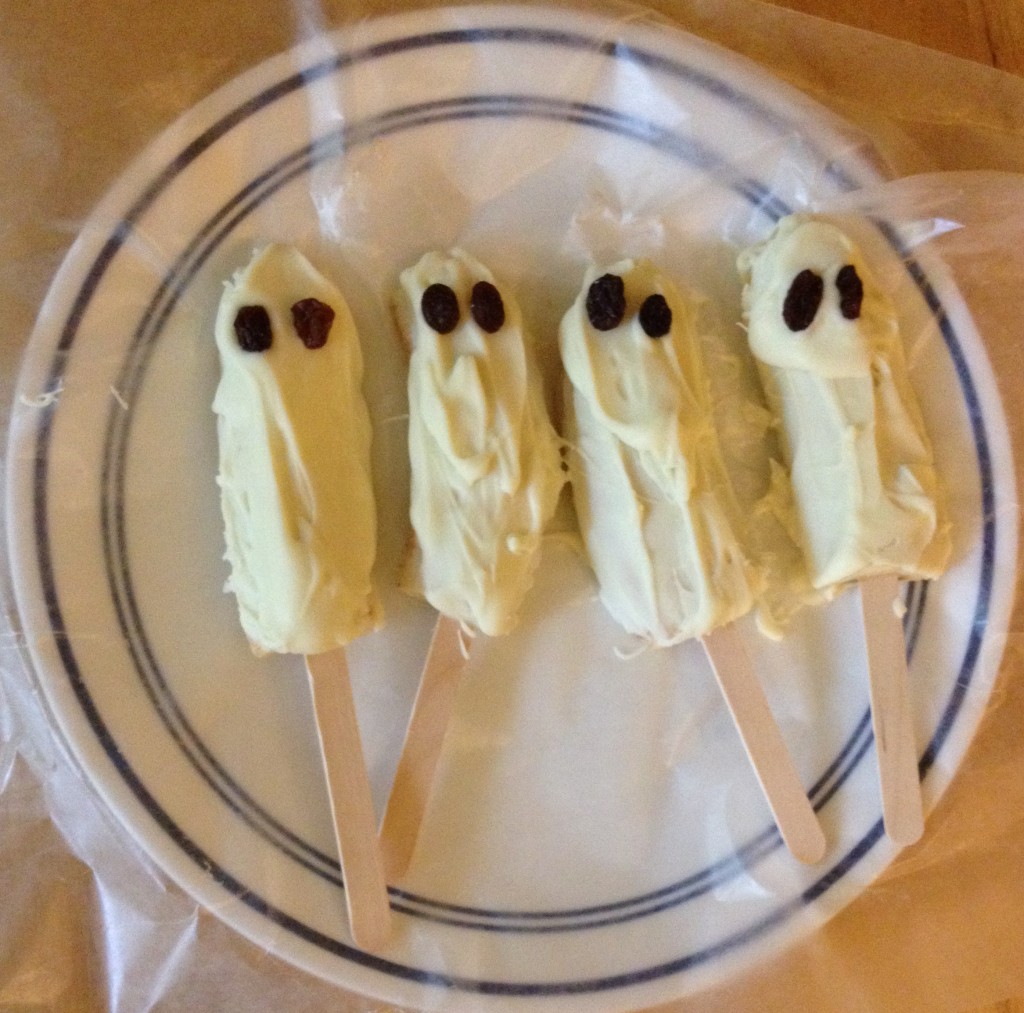 Peel your banana and then cut into half and then slice that half in half lengthwise. Carefully put the popsicle sticks into the banana pieces and then place onto a wax paper lined plate or cookie sheet. Place the banana pieces into the freezer until frozen. Once your bananas are frozen, you can melt your white chocolate chips. I melted my white chocolate chips in the microwave for 15 second at a time in a large coffee mug. *Tip: do NOT microwave too long!! Be sure to stir every 15 seconds. You can then either dip the bananas into the cup or use a spoon to cover the frozen banana in chocolate. Quickly, before the chocolate begins to harden, put your rasin eyes onto your ghosts. Put BACK into the freezer until the chocolate completely hardens. Enjoy!! : ) My 3 year old had an especially fun time with these!!
#2 Witch Hat Cookies
What You'll Need: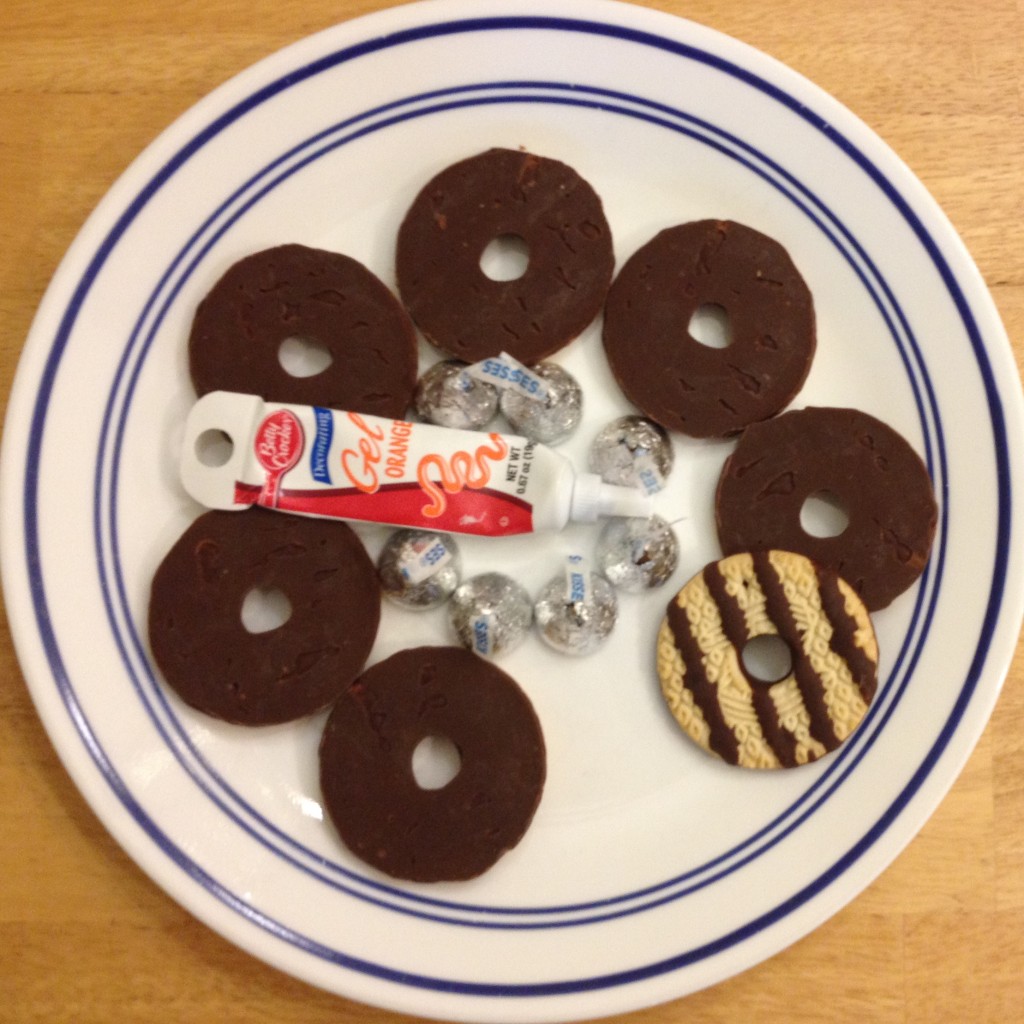 Keebler Fudge Stripe Cookies (or similar chocolate cookie)
Hershey's Kisses
Fine tip orange cake or cookie icing or gel (I found mine in the baking section)
Peanut butter or frosting
Directions: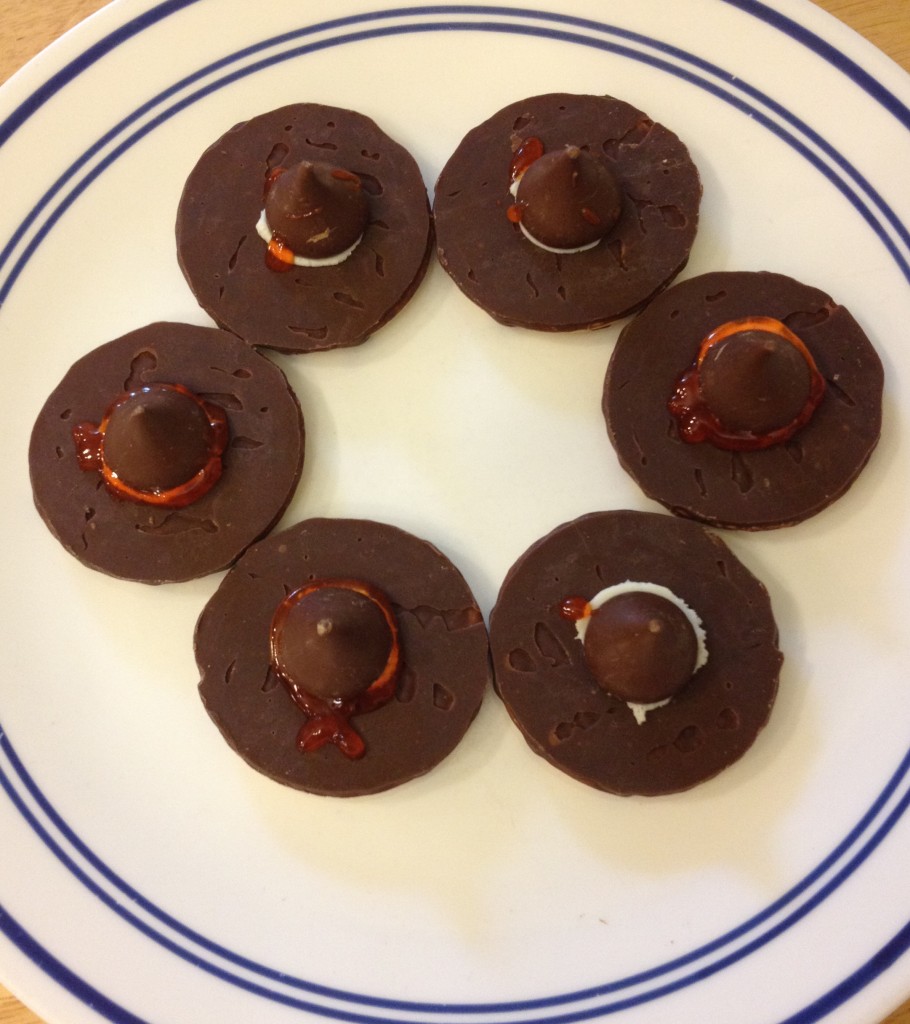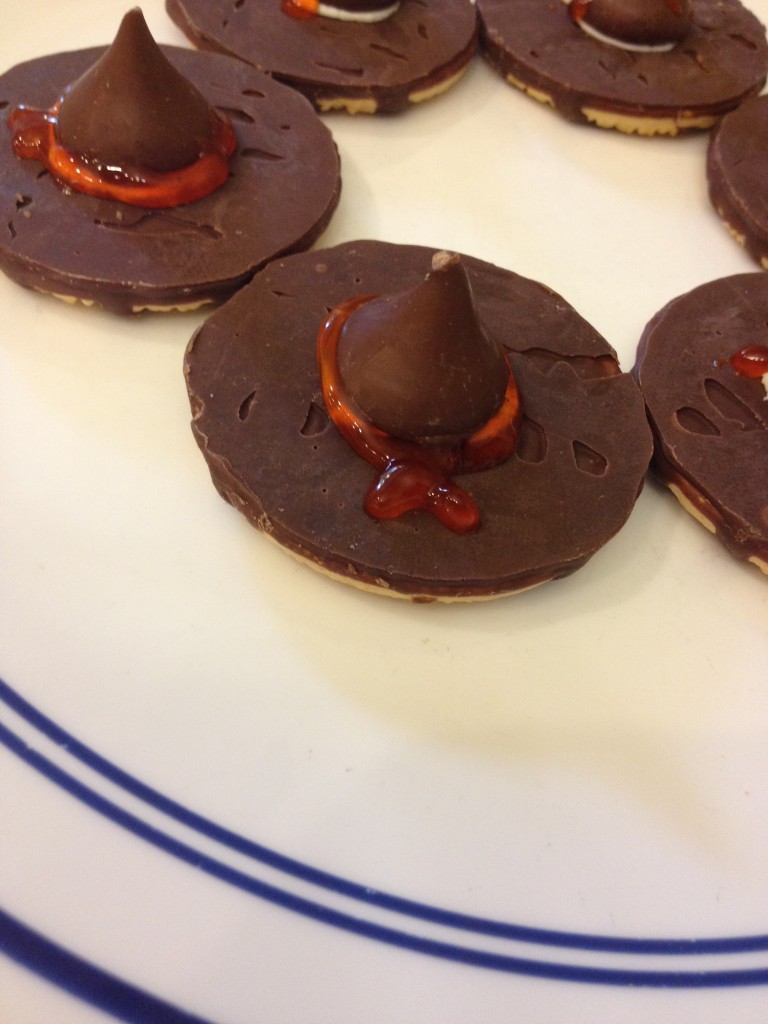 Flip your Keebler Fudge Stripe Cookies over so that the chocolate side is facing up. Use a small dab of peanut butter or frosting to "glue" an unwrapped Hershey's Kiss onto the center of the cookie. Use the orange icing to to decorate the witch hat however you'd like. I like to go around the Hershey's Kiss and then make little tassles coming off…but Hailey likes to decorate with the orange all over the cookie!! ; ) And that's fun too! These are easy and SO yummy!! I think Hailey will be making these again to take to her schools pumpkin carving party!
What are you dressing up as on Halloween? Or, what are your plans for the holiday? I would LOVE to hear about your plans!! Commenting is easy, promise ; ) Have a GREAT week!!