Hi there! Happy Wednesday!
Today I want to share a tour of my gallery wall and vanity with you. Because of limited space, my desk functions as my workspace and also has my vanity mirror and makeup brushes on it. I keep all of my makeup in a seperate storage unit next to my desk and that is a post for another day! Before I launched Leah Tackles I knew that I needed a space that was filled with beautiful things that I love, with a great chair and an inspirational gallery wall where I could work…oh, and also a desk ; ) Below I will share pictures as well as websites for some of my favorites things from my gallery wall.
MY GALLERY WALL AND DESK/VANITY SET UP: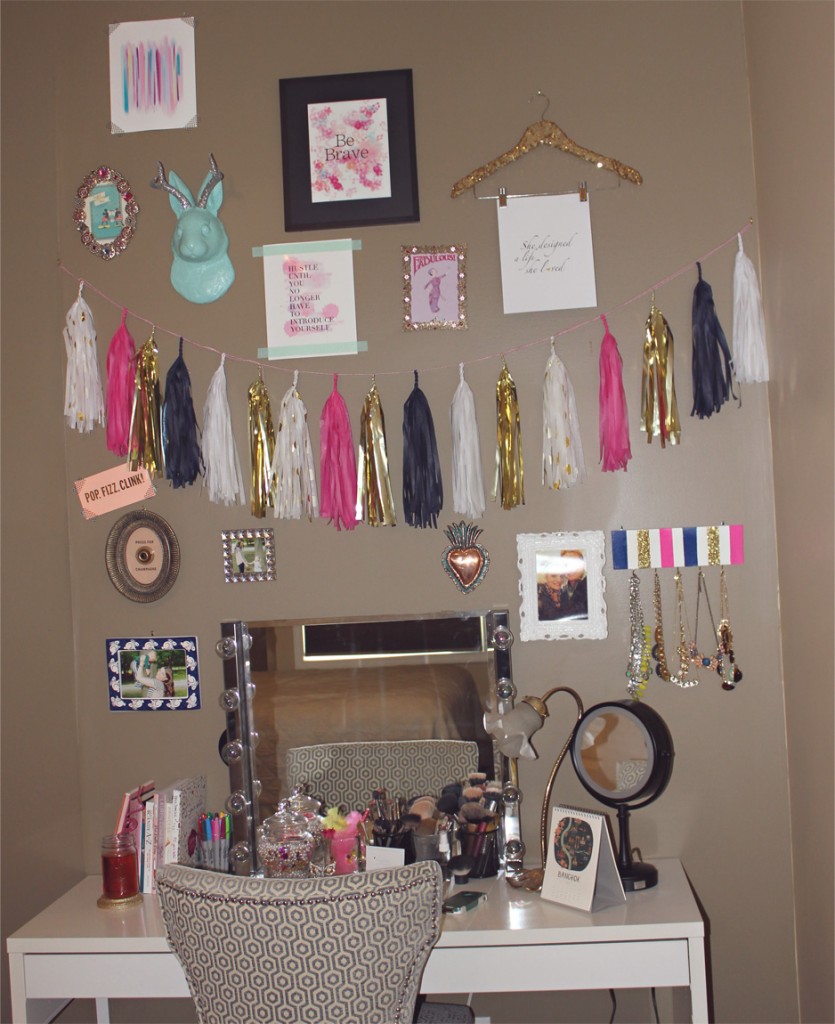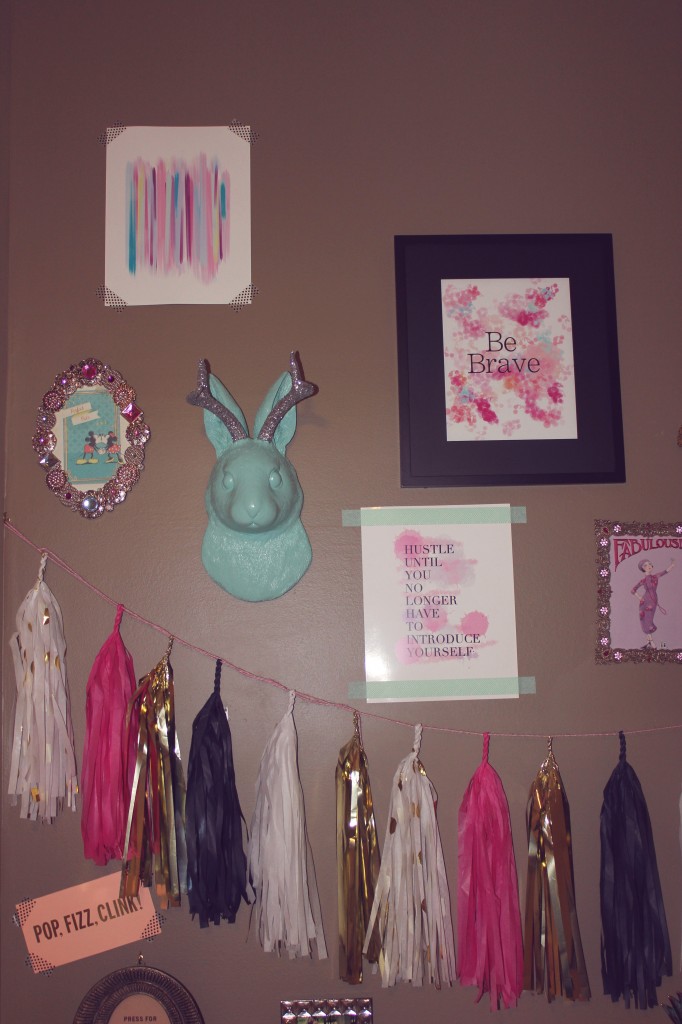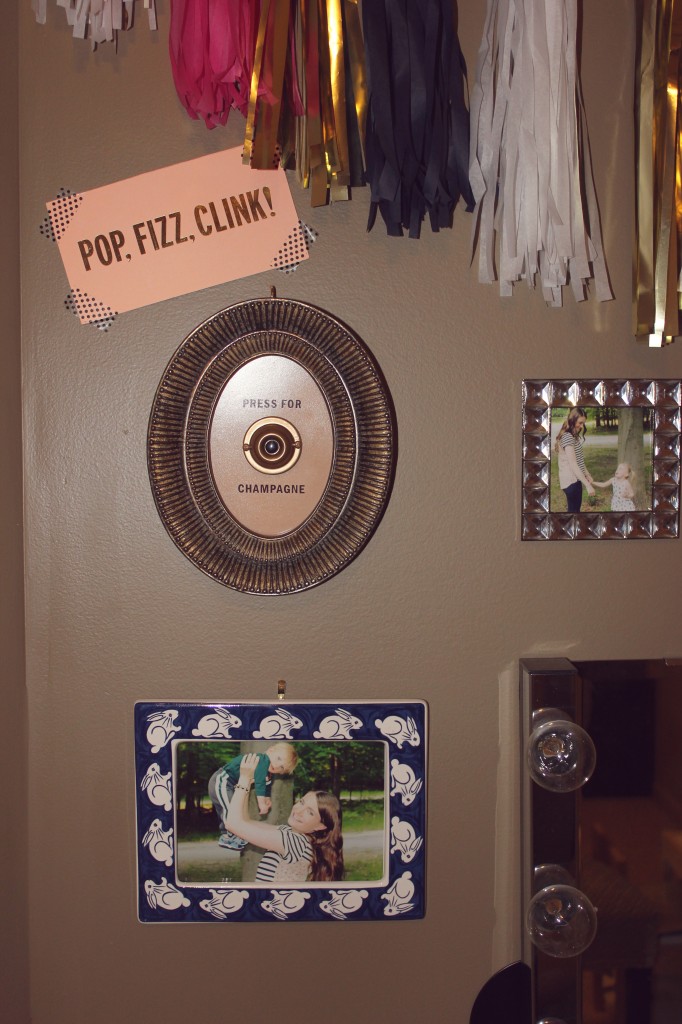 MY FAVORITE PLACES TO SHOP FOR PRETTIES FOR MY WALL:
This is where I get most of my gorgeous prints and where I get my sequin hangers!! Plus, Lauren is the sweetest : )
This is where I got my *adoreable* jackalope…isn't she the cutest?!
How gorgeous are these tassle garlands?! I need about 10-15 more of these and then I'll be set ; )
My "Press For Champagne" frame is one of my favorite pieces! My sweet hubs knew I was swooning over them and got me one for Mother's Day this year : ) Thanks bugs!
If you have any questions of any of the other pieces on my wall or vanity please ask away in the comments below and I will be sure to get back to you!! To comment, just click the link by the title of this post!! It's easy, promise : )