Hi there! Happy Monday!
Back in February I read that Ann Arbor, MI was rumored to be hosting Manchester United vs. Real Madrid for a game in the Guinness International Champions Cup. I knew if it was true I wanted to nab tickets because my husband is a big fan. Finally it was confirmed and I was able to snag tickets on Stub Hub for an inflated price (of course!!) for the August game!!  Tickets to this once in a lifetime game were the *perfect* gift for my husbands August birthday.
Earlier this summer I was asked to participate with Fanatics.com initivate called "Family Fanatics"  by sharing a time when sports helped bring my family together. I knew that this game would be the perfect thing to write about, and I'm so excited to share our amazing experience with you all! Fanatics.com has a huge selection of sports gear and I was amazed at the choices! I have my eye on an adorable pom-pom Manchester United Hat for winter.  I am not affiliated with Fanatics.com and as always all opinions are my own. I have NEVER accepted money in exchange for a positive review.
My husband, Stephan, and I were lucky enough to have my parents who live close by avaliable to watch Hailey and Connor, and also to drive us downtown for the game. We arrived to Ann Arbor early and were able to walk around before heading to the stadium. Cheverolet, a big sponsor, hosted an invent where you could interact with their new 2015 cars to win prizes, get your picture taken, get your face painted, and participate in soccer drills. We took advantage of all of the fun and had a great time : ) After that we headed to the stadium, got some food and drinks, and headed to our seats at "The Big House"!
Leaving for the game…super excited!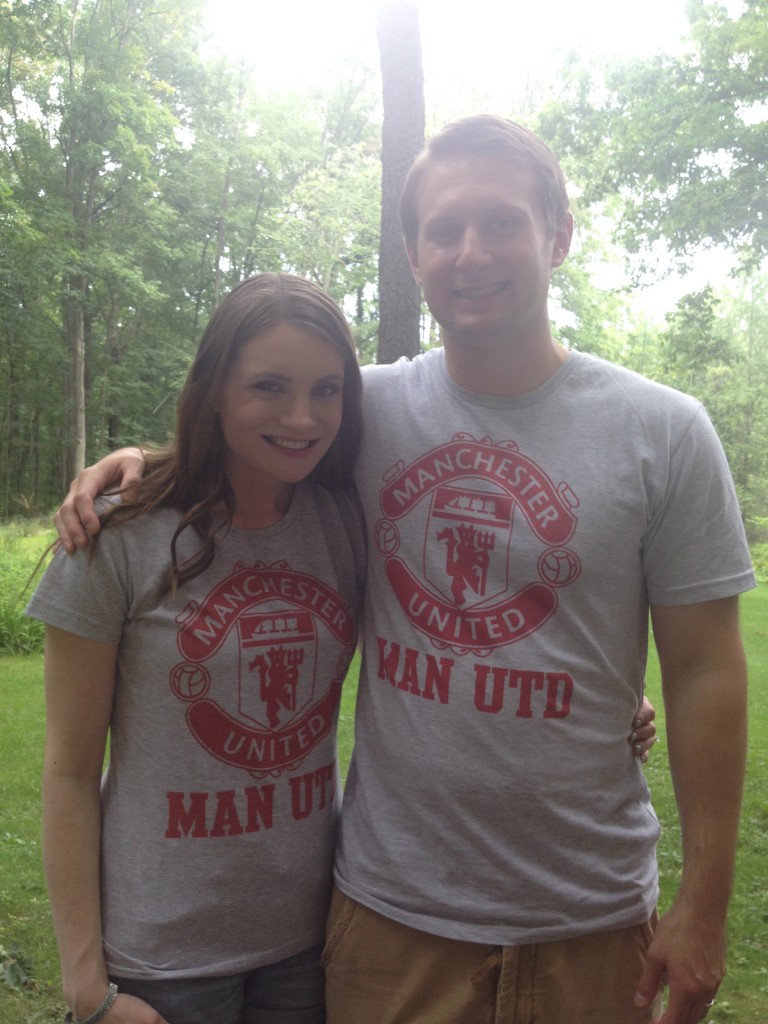 Strike a pose!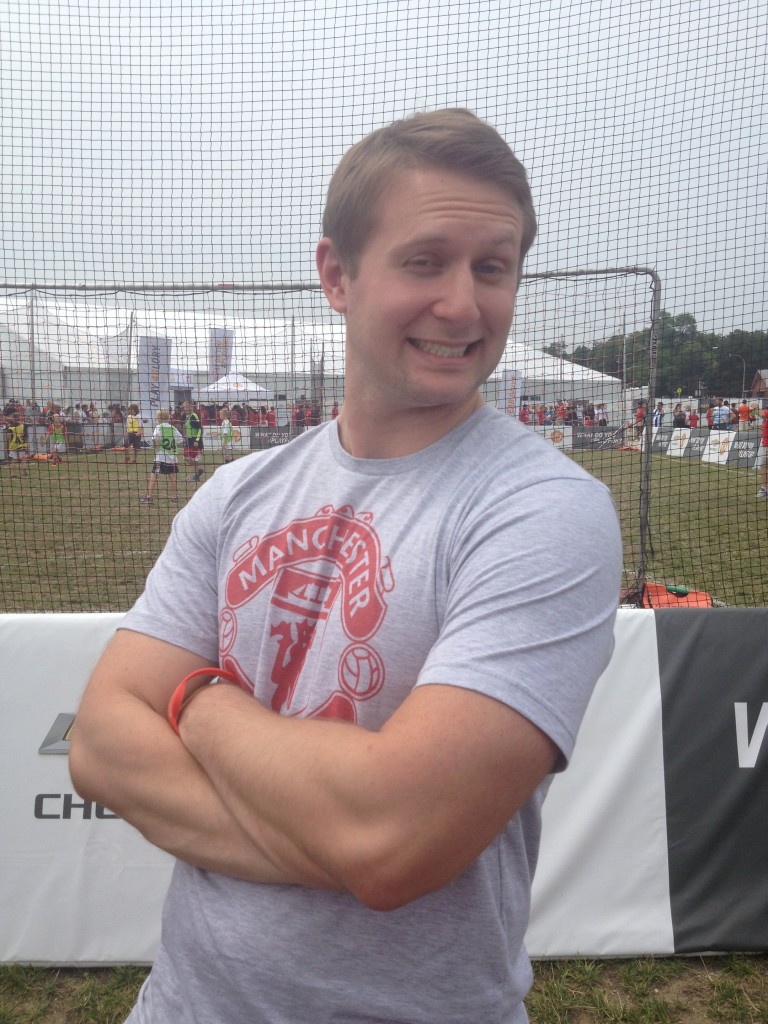 Face Painting was necessary.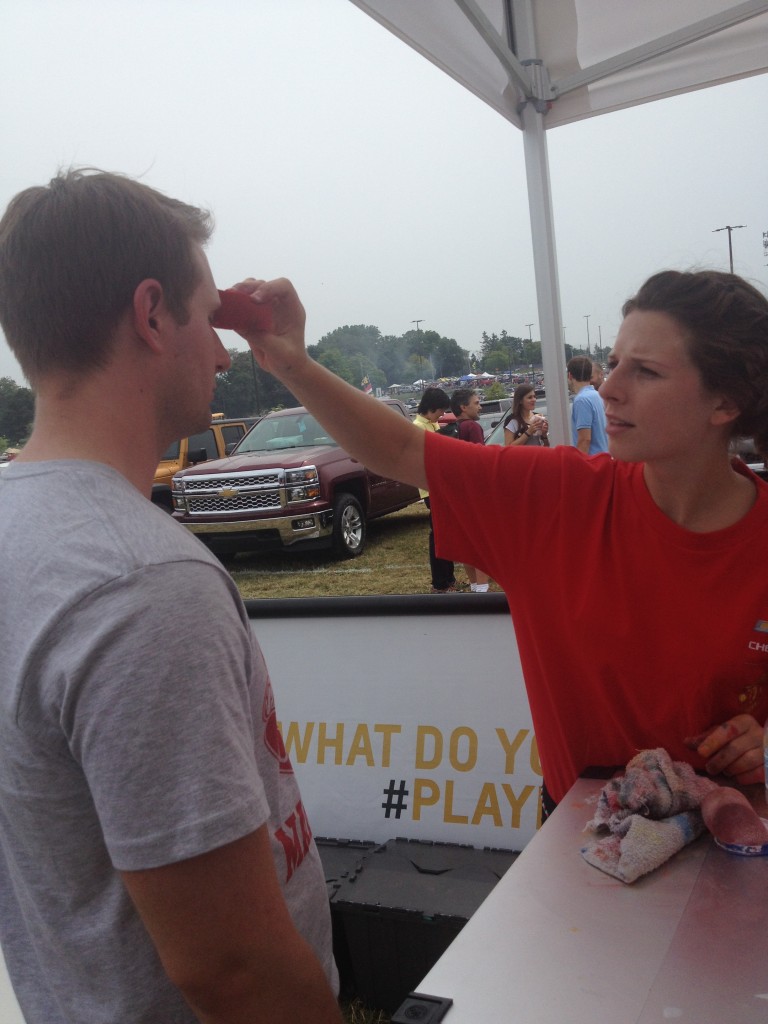 My new ride (ha-ha!)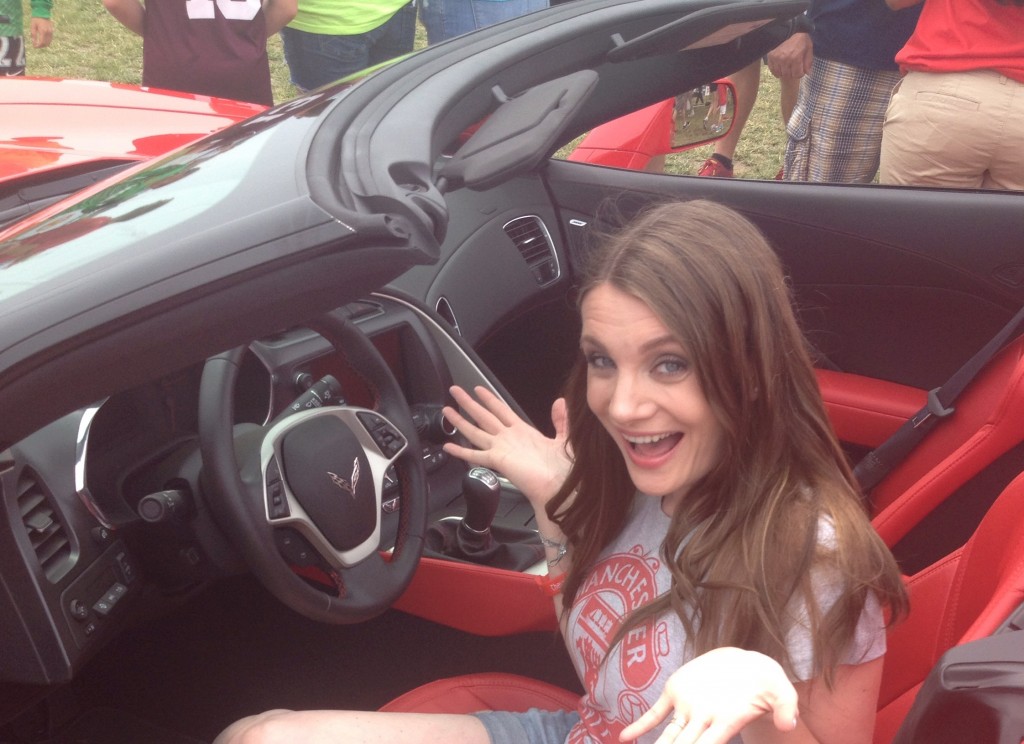 I've never seen UofM Stadium look so good (::Cough go state! Cough::) ; )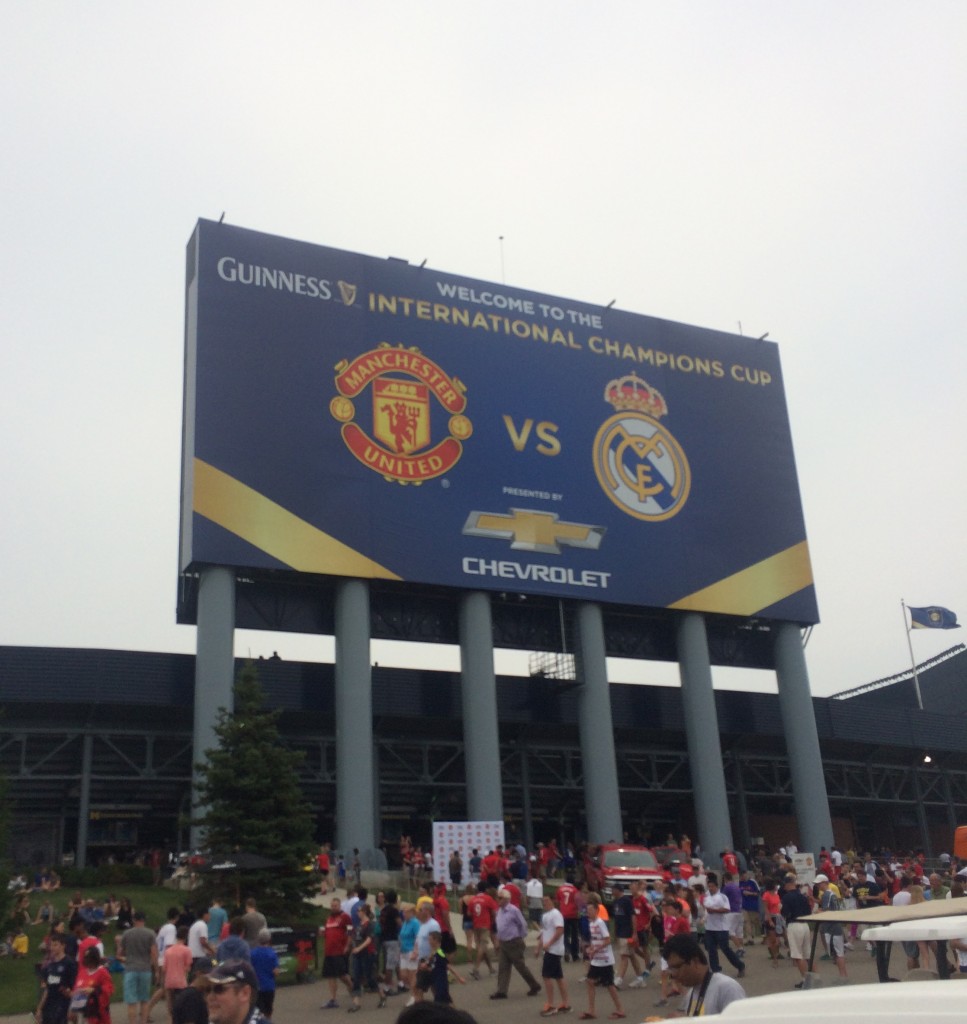 Enjoying a Guinness before the game ; )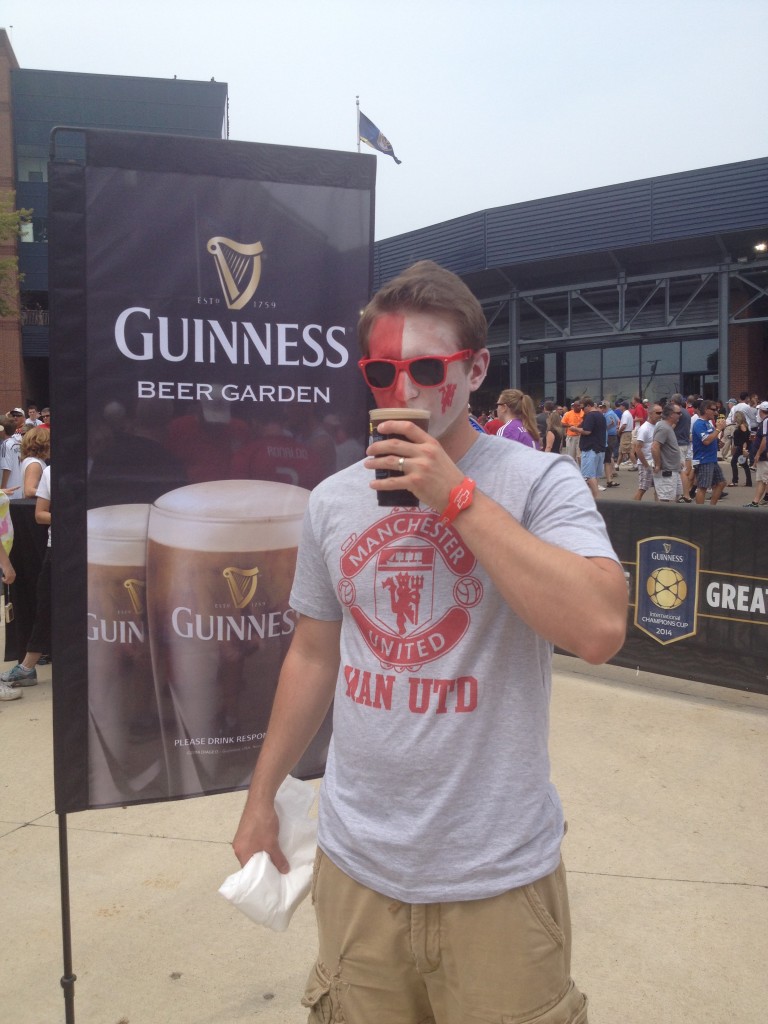 Game time with my babe!!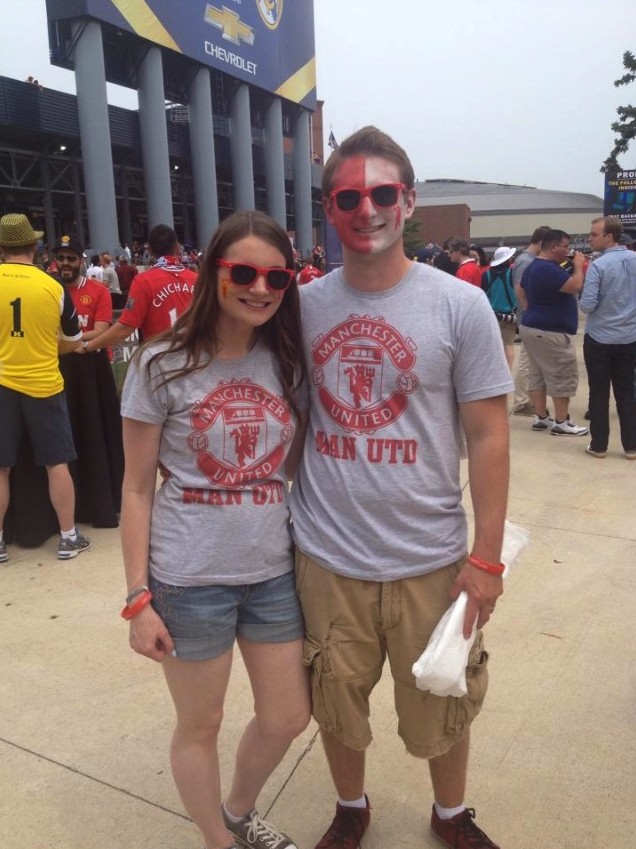 Soccer is awesome! You could actually clearly see every play!!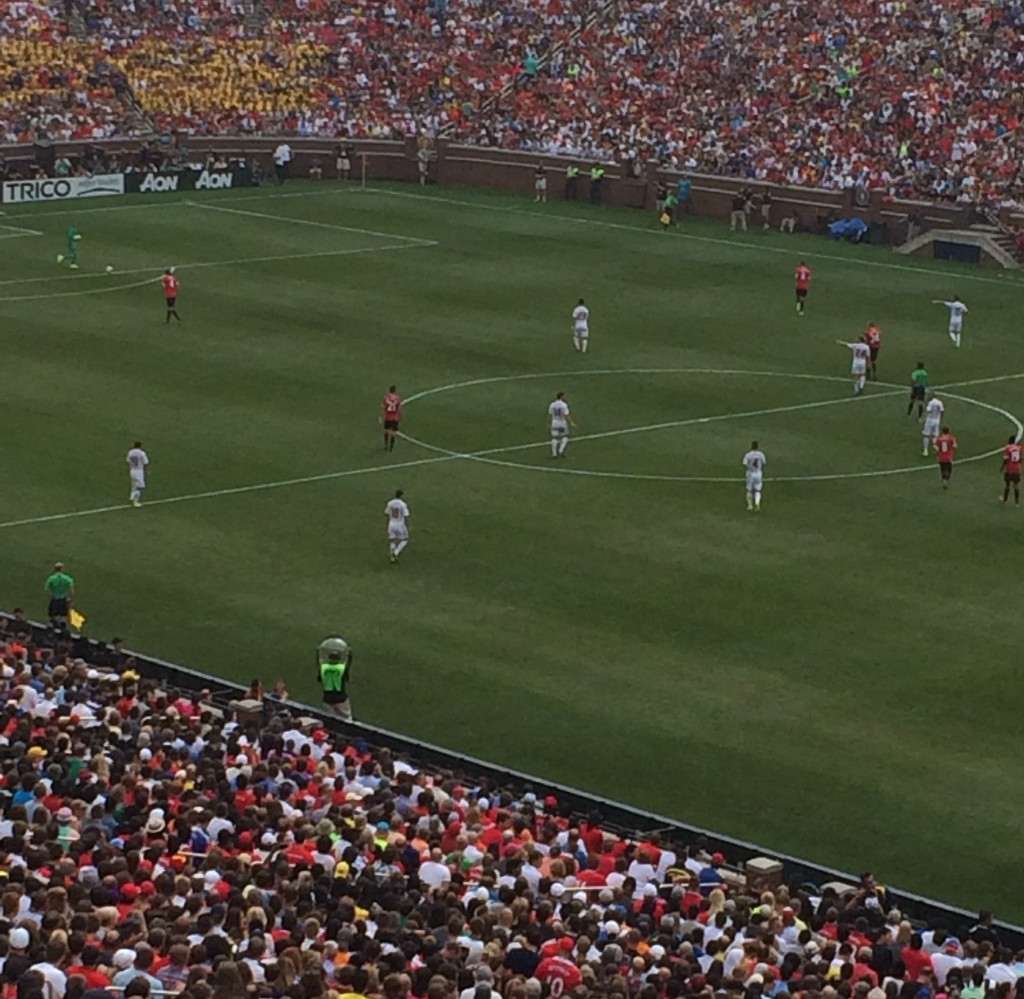 Our seats : )

Breaking records! Highest attendance for a soccer game in the U.S:  109,318!!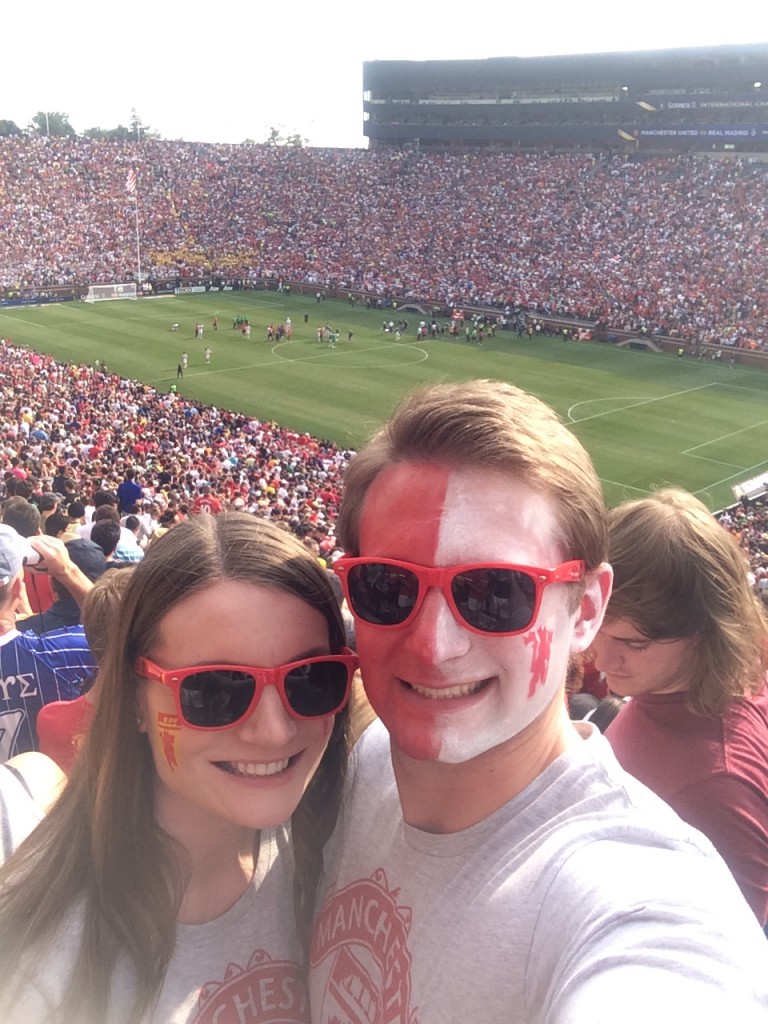 This game was such a special experience! Manchester United, the team we were rooting for, won! But the game was so much more than that!! The game Stephan and I the perfect opportunity to have quality couple…and anyone with young kids knows that this can be rare! Having "us" time is an essential part of bringing our family closer together because investing in us makes us a stronger couple. We want dates for our sanity ; ) But we also want dates for our children! Plus, they got quality nana and grandpa time: Win, win! If you get the opportunity to attend events like this with your significant other or friends, do it! It doesn't matter if it's a sporting event, music fest, whatever…they create amazing memories!
I hope that you all had a great weekend! Did you attend any fun events? Let me know : ) And please, subscribe to my blog to really make my day!! Thank you so much for taking time out of your lives to read my little blog!!