Hi there! Happy Friday! And Happy 4th of July!!
I want to keep today's post super quick since it is a holiday and I'm sure you all have fabulous plans! But if you're looking for some last minute ideas for a 4th of July treat, try one (or all!) of these easy s'more ideas : ) You can get creative with it, I made up all of these (with a little help from my daughter on the gummi worm one! hehe), but I am sure there are lots of yummy creations you could make. If you enjoy this post, please post in to Pinterest!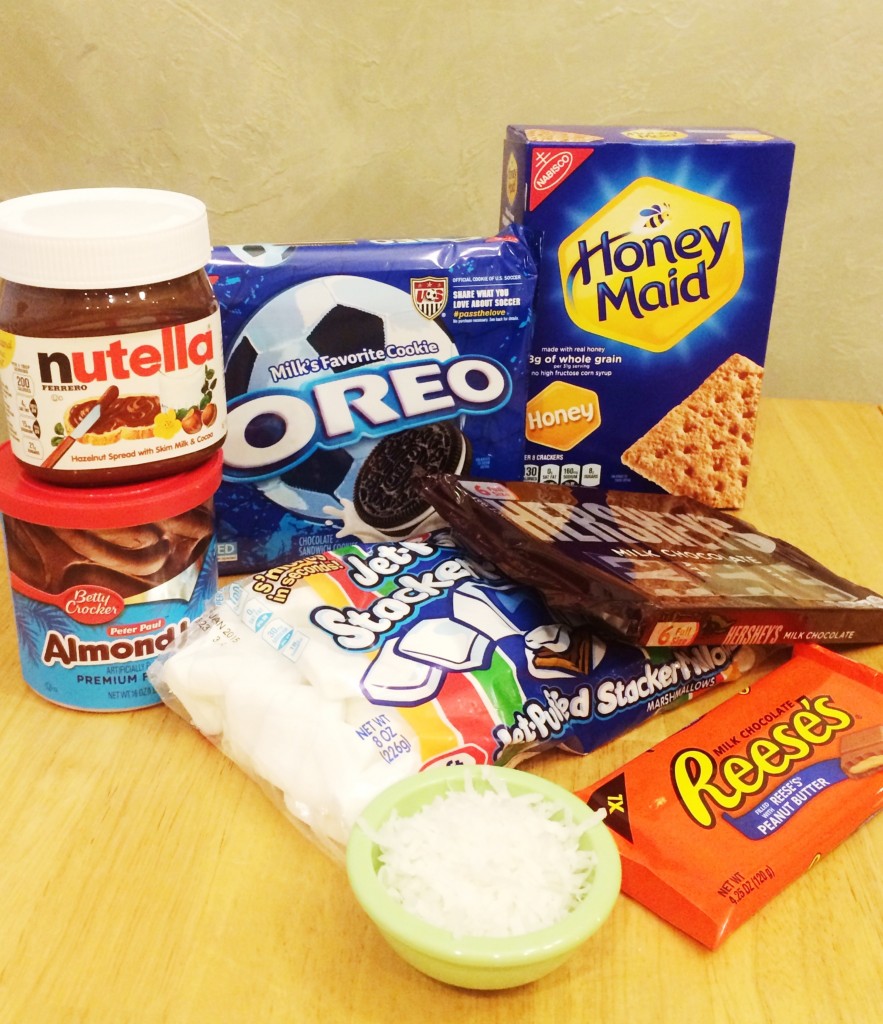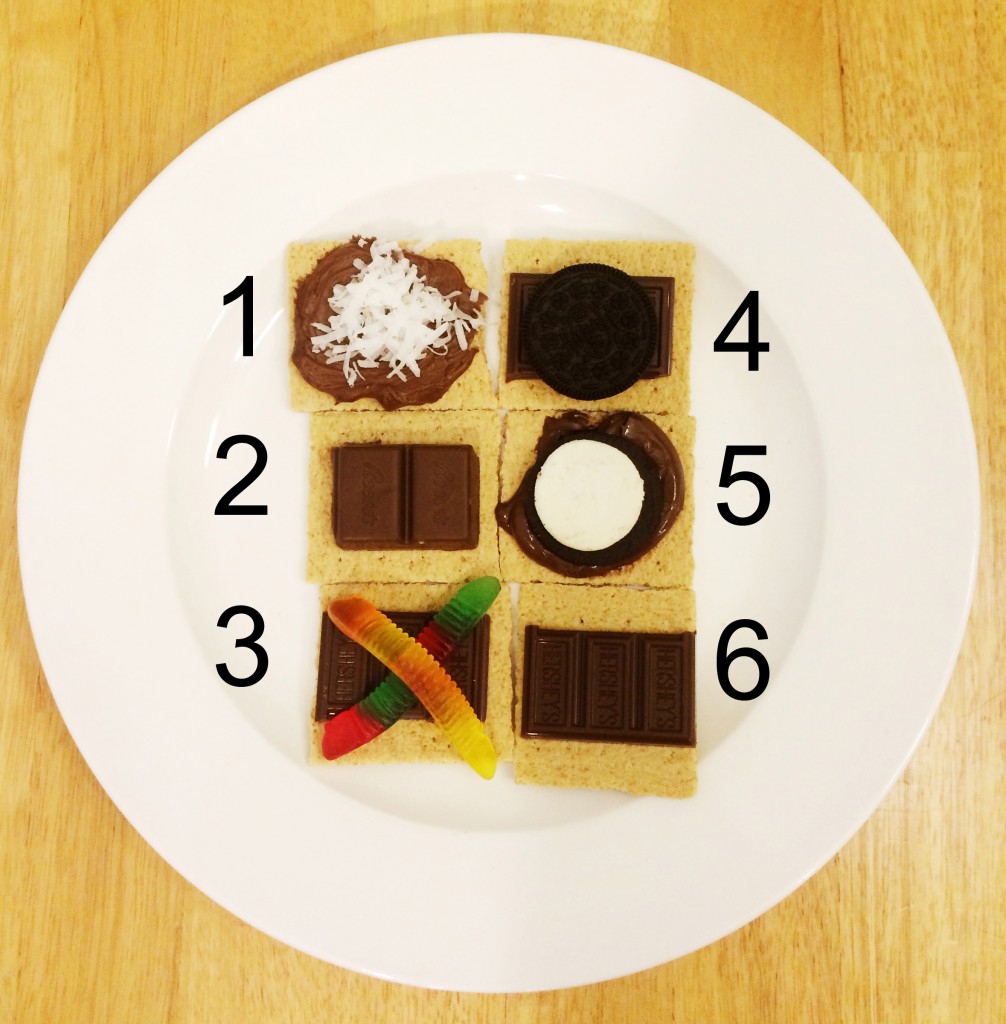 1) Almond Joy S'more
For this I used Almond Joy Frosting, coconut flakes, and of course, a marshmallow! My husband ate this one and said it was amazing!! I think I will have to make one for myself soon ; )
2) Reeses S'more
I used a piece of a Reese's bar, but I am sure a classic Reese's cup would work just as well! I loved the Reese's with the marshmallow…. nom nom nom!
3) Gummi Worm S'more
The gummi worm genius was thanks to my sweet Hailey doll : ) She is so creative and a foodie at three! I love it. Try it out, it's delicious!
4) Chocolate Oreo S'more
Hershey's chocolate and an Oreo cookie…what is not to love?! This was very sweet and delicious!!
5) Oreo Nutella S'more
Nutella Hazelnut Spread with an open faced Oreo….mmmmm!
6) Classic S'more
Chocolate, marshmallow, and grahmn crackers…but you knew that ; )
Okay, that's it! I hope that you have a fantastic holiday weekend with your family! Please stay safe and thank you for reading this on such a busy day!! XO