Hi there! Happy Wednesday!
I have been making the recipe that I am sharing today for YEARS! I remember sitting on my parents deck reading one of my mom's magazines (Good Housekeeping, maybe?!), finding this recipe, and asking my mom if we could make it for the 4th. This recipe is great because you can make it in 15 minutes and it's a light, summery cake that everybody loves.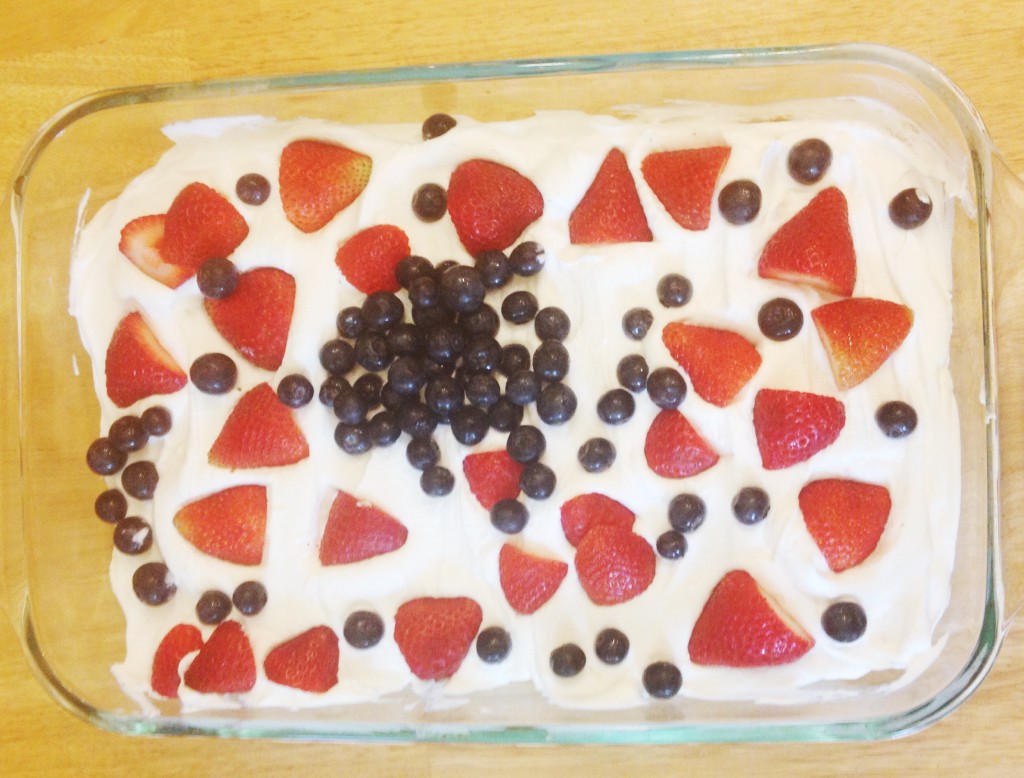 4th of July Cake:
Ingredients:
1 frozen pound cake (I used Sara Lee brand)
1 tub of Cool Whip
1 cup of strawberries
1 cup of blueberries
Directions:
Thaw the pound cake and the Cool Whip. ( TIP: If you want to make this fast, put the Cool Whip into the fridge when you get home instead of the freezer and thaw the pound cake in the microwave : ) Directions for quick thawing is on the packaging. ) Wash the strawberries, cut the top off, and then cut lengthwise. Wash the blueberries. Cut the pound cake into 1/4 to 1/2 inch slices depending on the size of your baking dish (I used a 13 inch by 9 inch pan) and lay the slices into your pan. You may need to cut some of the pound cake slices in half to fill the pan. Use a rubber spatula to spread the Cool Whip generously over the pound cake. Then put your berries on top!! I usually make this into an American flag, but this year I let my 3 year old have at it and decorate it herself. That's it!! Easiest cake ever! And then just be sure to refrigerate the cake. Enjoy!!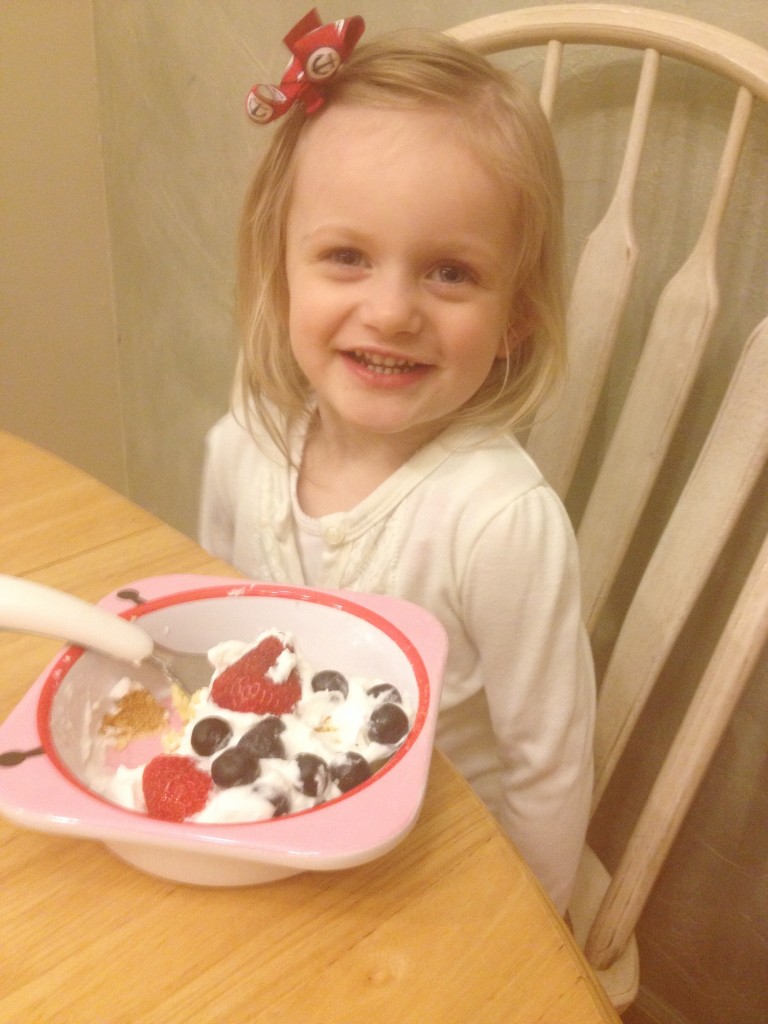 I hope that you liked this recipe! I like making this cake all summer long : ) If there are any recipes you would like to see on Leah Tackles, be sure to let me know in the comments! Thank you for reading!