Hi there! Happy Wednesday!
I *LOVE* pretty jewels and summertime is a great time to show it off! Today I want to share some of my favorite websites for getting jewelry, a picture of some of my favorites from my own collection, and some of the items I am lusting after : )
MY GO TO JEWELRY WEBSITES:
A PICTURE OF SOME OF MY FAVORITE MUSTS FOR SUMMER: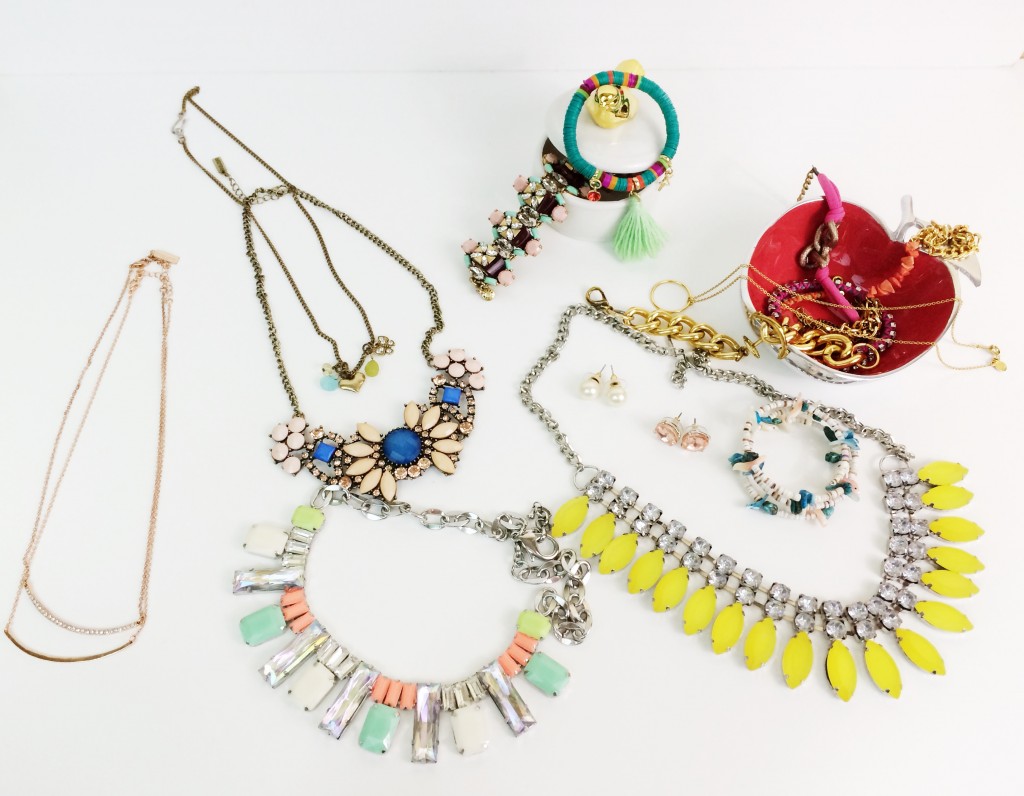 A FEW OF THE THINGS I AM LUSTING AFTER THIS SUMMER:
How gorgeous is this Bauble Bar bib necklace? I am DROOLING over the colors!
I love love love this monogram necklace in the clear with glitter also from Bauble Bar : )
I am missing out on all the gorgeous statement earrings like these from Bauble Bar because I usually just wear studs around my kiddos ; )
This hi-lo necklace from Express is so different and I adore the semi precious stone!!
How pretty are these tassel braclets from dAnnonEtsy on Etsy?!
I love the details on this Marc Alary for J.Crew braclet! SOOOO gorg!
I love these birthstone bracelets from Alex and Ani : )
Okay, I hope you enjoyed this quick little post! Now, I want to hear from YOU! Where do you like to shop for jewlery? I am always interested to hear about great places to find gorgeous things ; ) Let me know by commenting (click the link by the title of this post) and please remember to subscribe to keep youself up-to-date on my blog posts! Have a wonderful "hump" day!!