Hi there! Happy Frrrrrriday!
A few weeks ago someone asked me if I had used E.l.f Cosmetics products and mentioned that she had really good luck with the brand. E.l.f (eyes lips face) cosmetics is an extremely affordable drugstore makeup brand that carries products at $1, $2, $3 and $6 price points! I first stumbled upon some E.l.f cosmetics in either late high school or early college (shortly after the brands 2004 launch) but hadn't used any of the products from the line consistently until the past couple of years. After being asked about what I had tried from the brand, I decided to pick up a few more things and do a post today on all of my e.l.f products and my thoughts. I have been seeing e.l.f products popping up in more stores lately, too!
Let's get started…
MY E.L.F COSMETICS COLLECTION: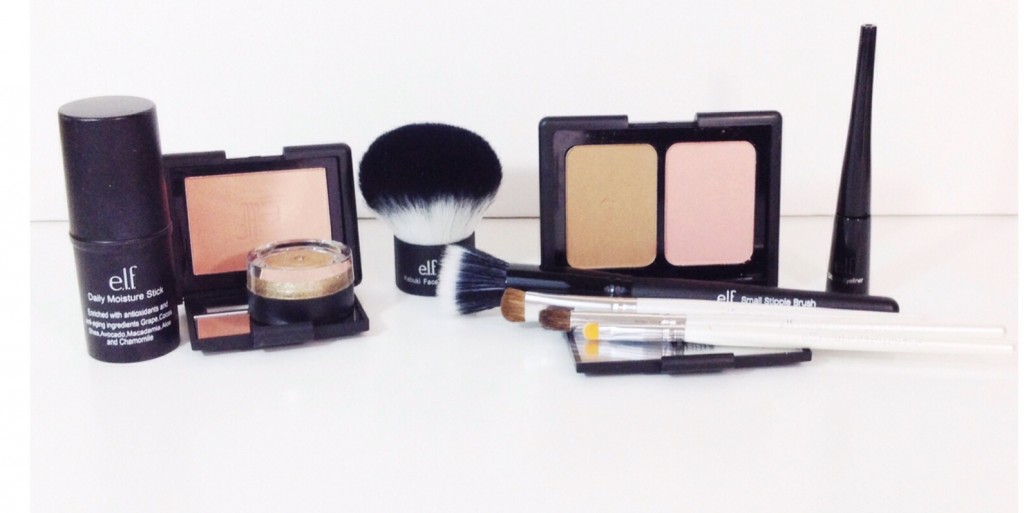 Brushes:
*NOTE: The first three brushes will be pictured together underneath the third brush overview/review!
This is a really great eye shadow brush for packing on color and I haven't had issues with hairs falling out. At $1 you really can't beat this for a basic everyday brush.
I have had this brush for over a year and get quite a bit of use out of it. It works well for blending, and I also use it sometimes for the outer V of the eye. The brush head did seperate off of the handle, but for a $1 brush it has defintely lived up to my expectations.
I actually do not use this for concealer! I use it with nail polish remover to clean up nail polish that gets around my cuticles or skin by my nail beds. I need to pick up another one of these and see how it works for its intended purpose ; ) But, it is AWESOME for cleaning up around your nails because it is such a small brush, and it doesn't leave fuzzies like Q-tips. Just make sure once you use it on your nails, you only use it on your nails.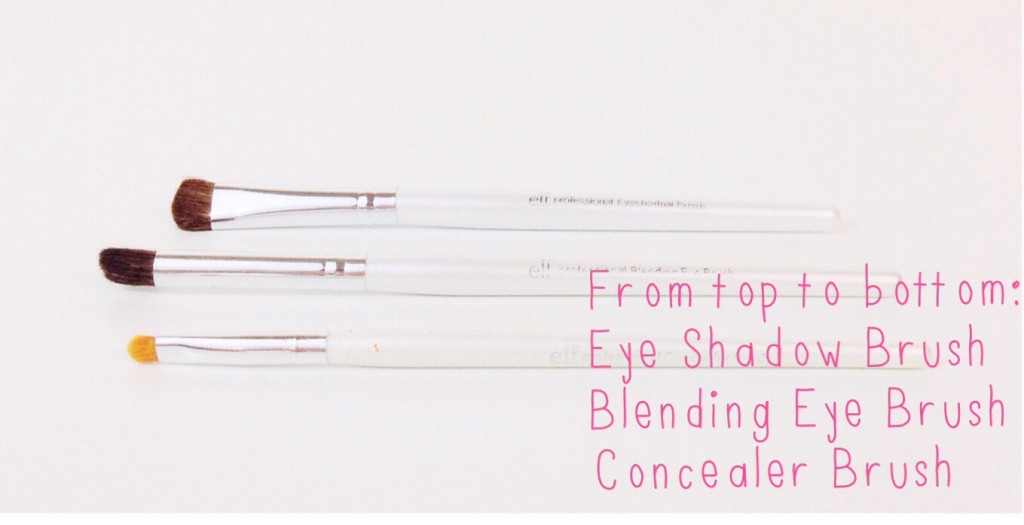 This is such a great little brush! I like it for stippling on concealer, cream highlighters, and cream blushes! I want to pick up a couple of these! I highly suggest picking this brush up! It is a lot smaller than any of my other stippling brushes, so I showed it next to my Real Techniques Stippling Brush for comparison.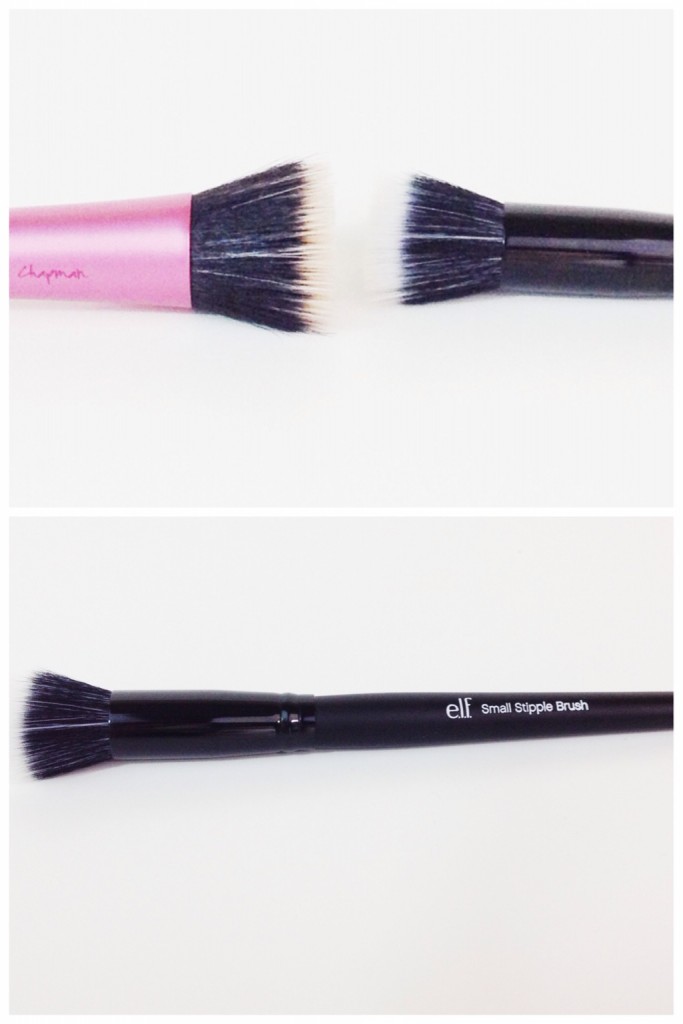 This brush is SO soft! I just picked this brush up, but I really like it for buffing and blending in powders. I washed it once just to see how it handled after a wash, and it did well with no fallout.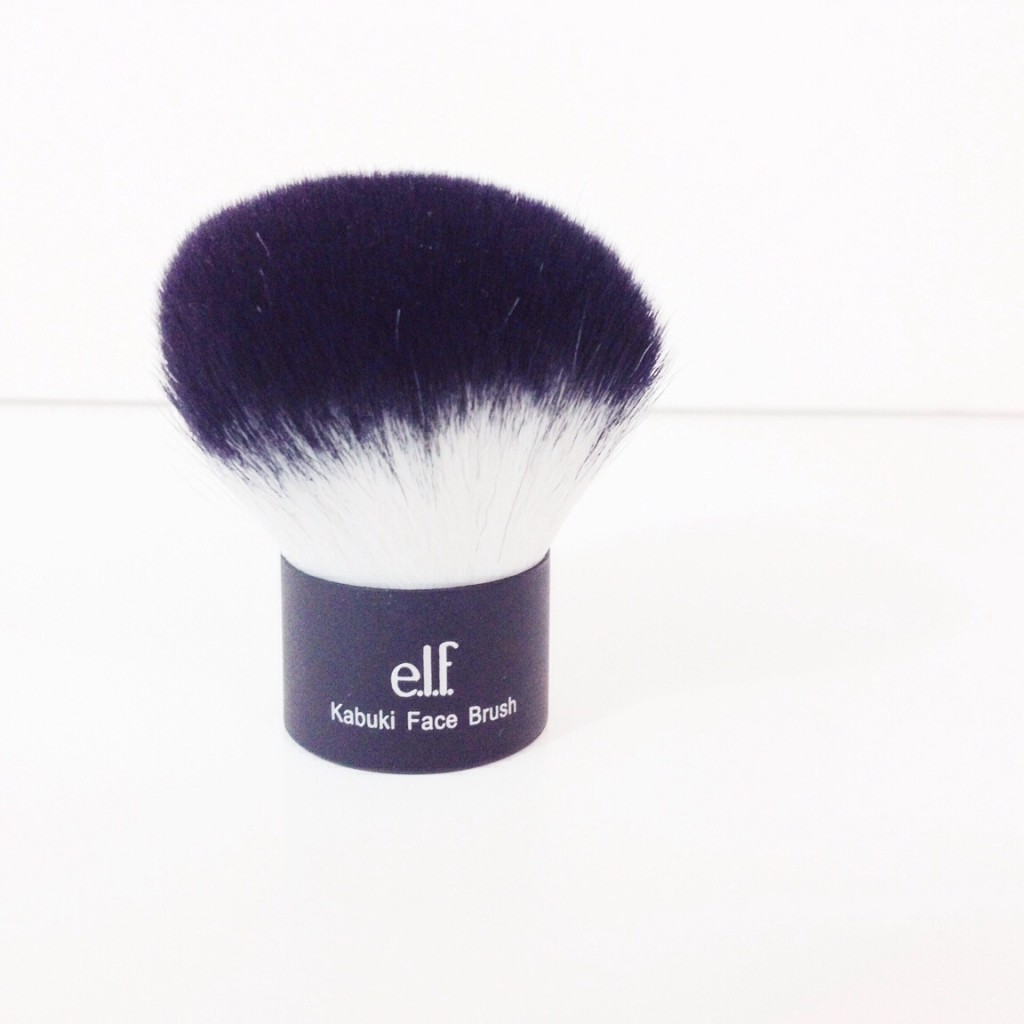 Face:
This blush is SO soft! It feels wonderful!! It is a sheer, very light coral color that can be built up to a blush or used as a gorgeous highlight. It is light, but I think that this would be beautiful on lots of skin tones. This is one of my favorite e.l.f products and I want to pick up more colors! I also want to try the baked blushes! Have you tried e.l.f blushes? Do you like them? I would love to hear from you! Comment (click on the link by the title of this post) or find me on Facebook, Twitter, or Instagram!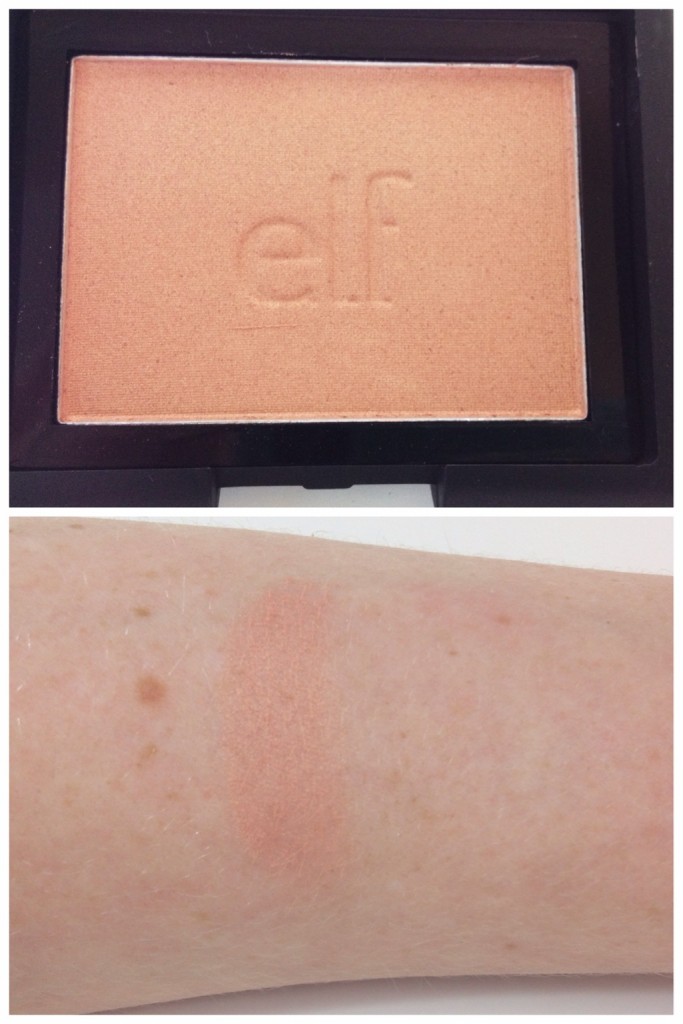 Studio Contouring Blush and Bronzing Powder in St. Lucia
This is another item that I just recently picked up because I thought it looked perfect for traveling. I love the blush color! It blends beautifully. The contouring bronzer is a tad more orange than I like and it does contain a very subtle shimmer, so I wasn't sure if I would like it as a contour. As a bronzer, it is very pretty!!! I actually can use it as a contour if I use a very light hand and  really blend it into the skin. This has been compared to Nars Blush/Bronzer Duo in Orgasm/Laguna…so for $3 what a fun dupe to try out : )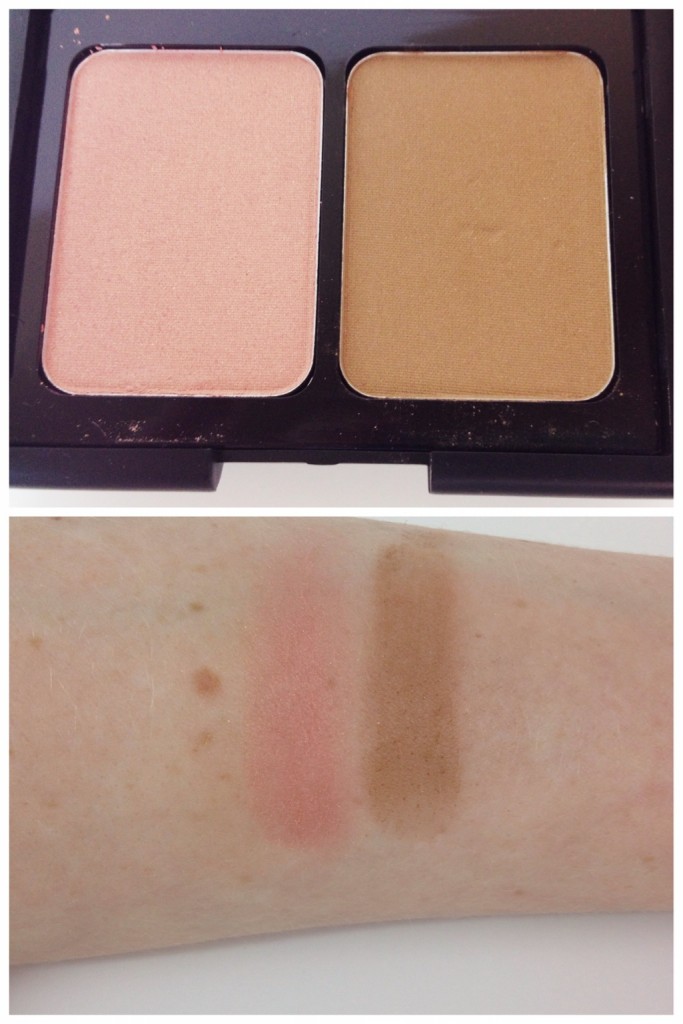 Eyes:
Long-Lasting Lustrous Eye Shadow in Toast
This is a super soft mousse texture that blends beautifully! This color is very sparkly, but I was able to sheer it out to a wearable look for me. I wore this as a base to make my other eye shadows *pop* and it held up very well. I really want to try the new  e.l.f smudge pots that are being compared to M.A.C Paint Pots and Maybelline Color Tattoos.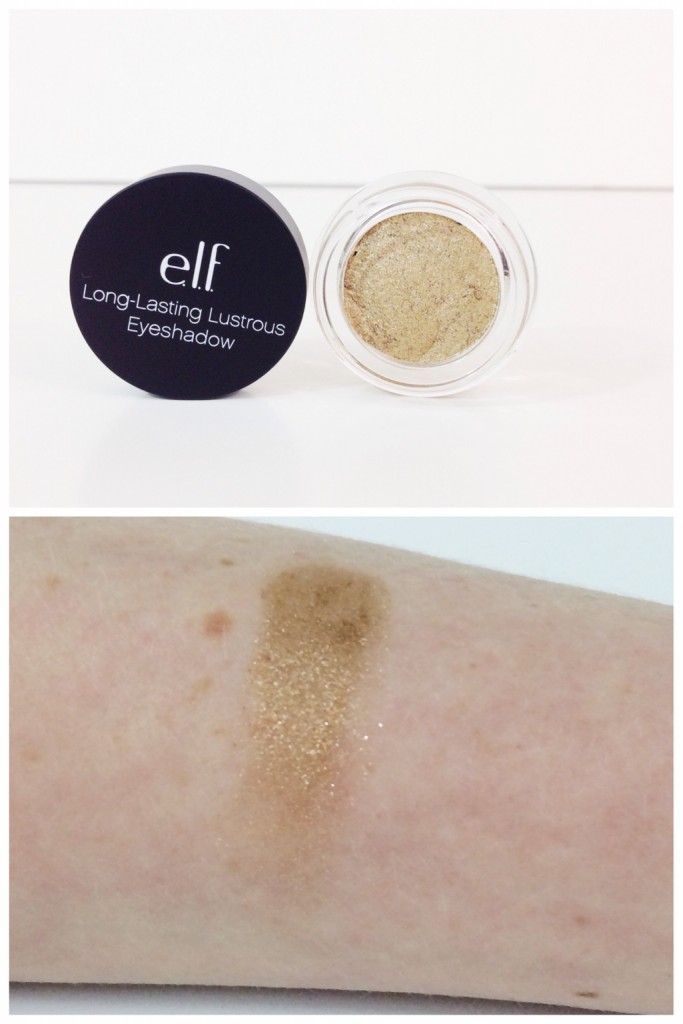 This is eyeliner is SO black! The brush isn't my favorite, but for $1 it is completely worth it to grab this and apply with an eyeliner brush! You can use the wand that it comes with, and I find that it works okay for a simple thin line.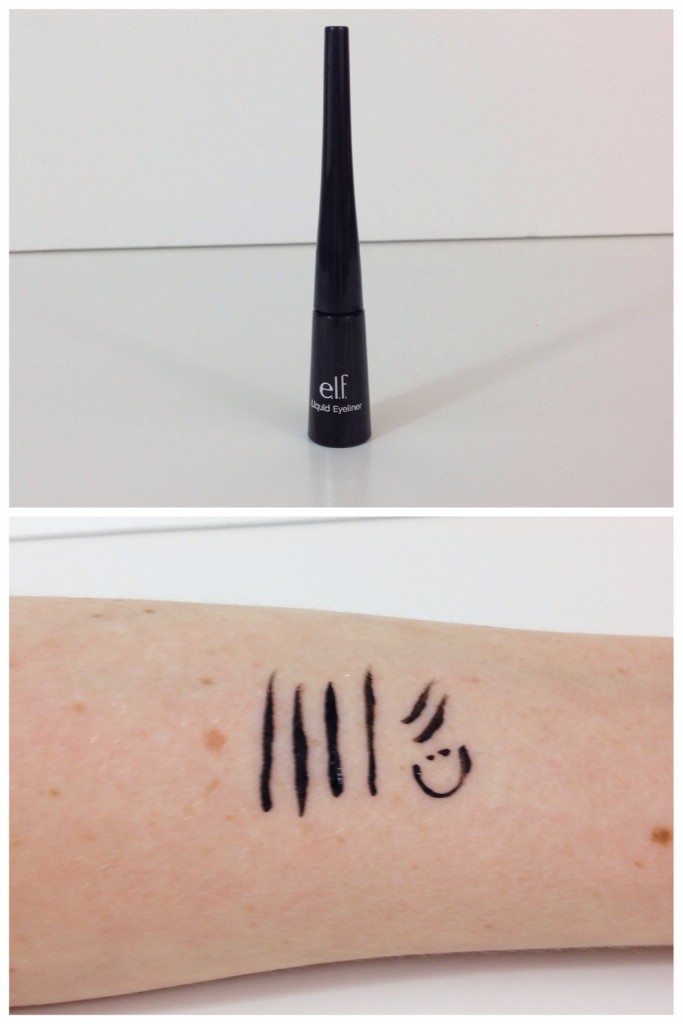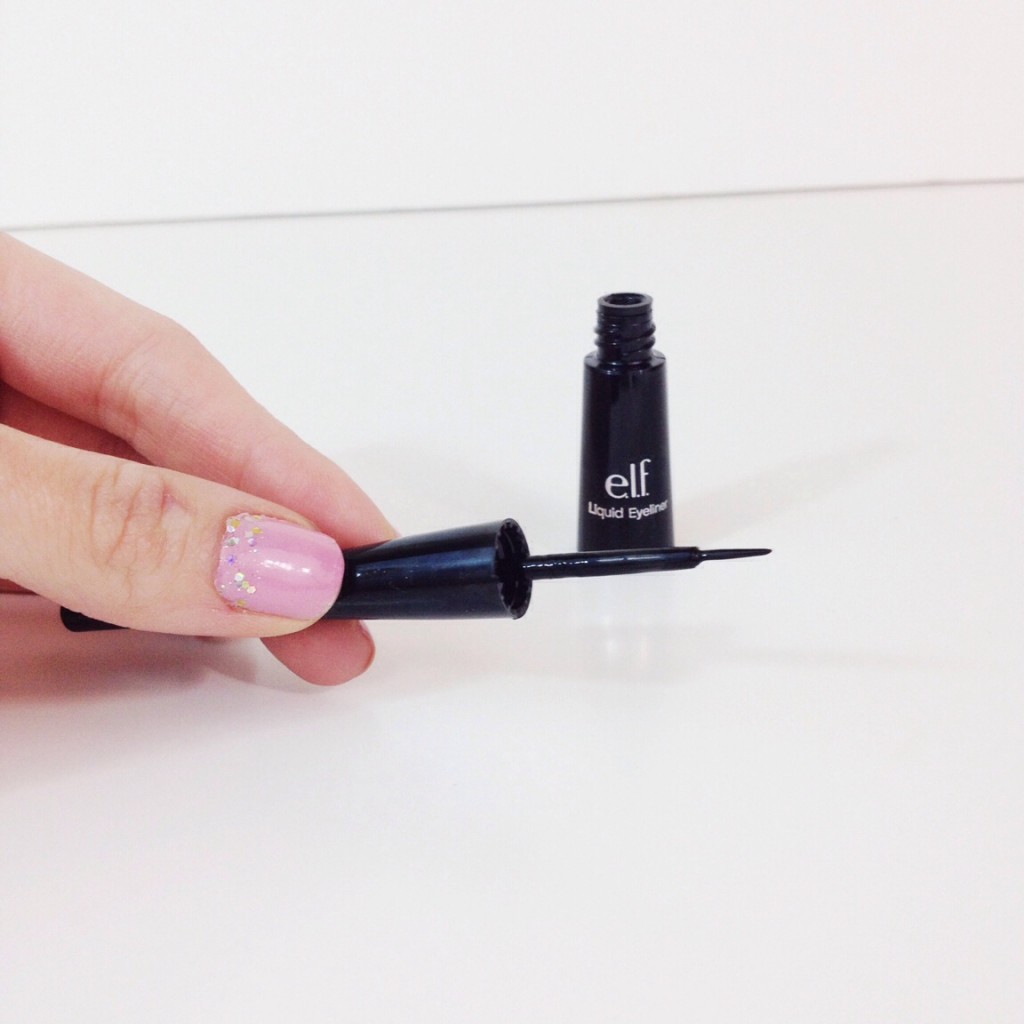 Skin Care:
This is something that I always have in my bag!! It is fantastic to have on hand! I like to use it under my eyes if my concealer begins to crease (I got this idea from the amazing Emily Noel of BeautyBroadcast.net ) but you could for sure use this for dry spots on your hands, elbows, or knees as well!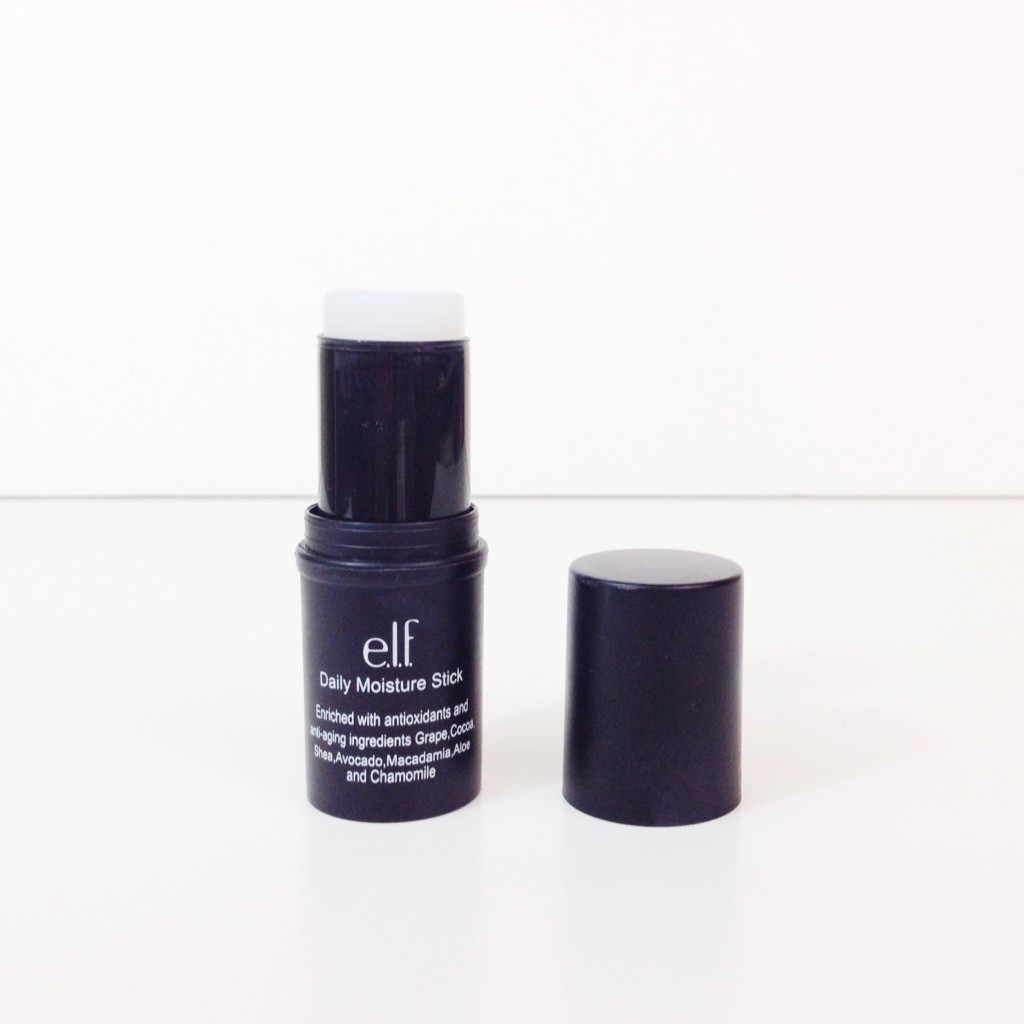 My e.l.f collection is pretty tiny, but overall I am very impressed with the quality of the products! I have yet to try any eye shadows or lip products from elf, so if you have any recommendations let me know!
Thank you so much for reading this!  If you have tried e.l.f products let me know your thoughts by commenting or finding me on Facebook, Twitter, or Instagram! If you have already subscribed, thank you! If you haven't yet and you enjoy my blog, please subscribe! It's easy, just enter your email in the box on the right and you'll only get emails when I post something new  : ) Have a beautiful weekend loves!