Hi There! Happy Monday!
I hope that you all had a wonderful weekend and a wonderful Easter for those who celebrate! Today I have a collective beauty haul from the past several weeks to share with you that is mostly drugstore with a few other random beauty related things tossed in. This haul is largely made up of concealers and lip products, but that's really no surprise because those are two of my favorite beauty items to try and to shop for. I have created a Luvocracy collection with all of these items if you'd like more information or want to shop online, and once again all the titles below are also links! If you enjoy this haul, please subscribe to my blog by entering you email in the subscribe box on the right side of this page! Super easy! Okay, let's get started…
Maybelline Instant Age Rewind Dark Circle Eraser in Brightener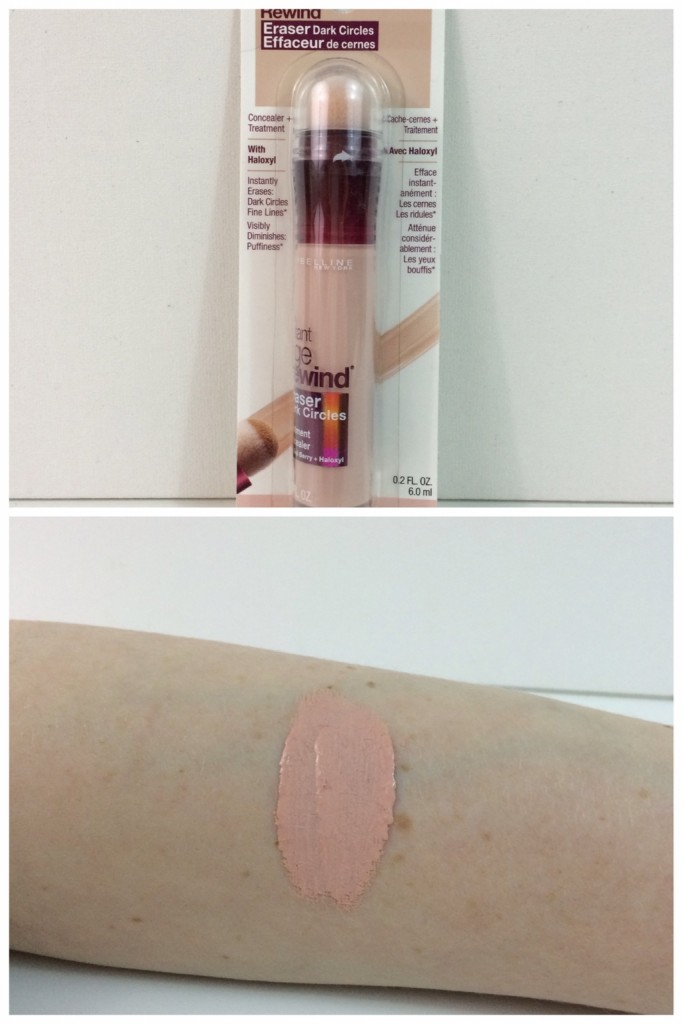 I love the Maybelline Insant Age Rewind Dark Circle Eraser in Fair and wanted to try the brightener. The brightener is a pinky salmon color that is the perfect shade to wear underneath your under eye concealer to help really counteract the dark circles underneath your eyes. This product twists and you hear a click sound as it pushes product to the sponge applicator. I dot the product on but then blend with a brush or sometimes with my fingers. I don't tend to get puffiness under my eyes, but I do battle bad dark circles (hellooo mom two of toddlers!) and love anything that can help to hide them!
Revlon Colorstay Concealer in 01 Fair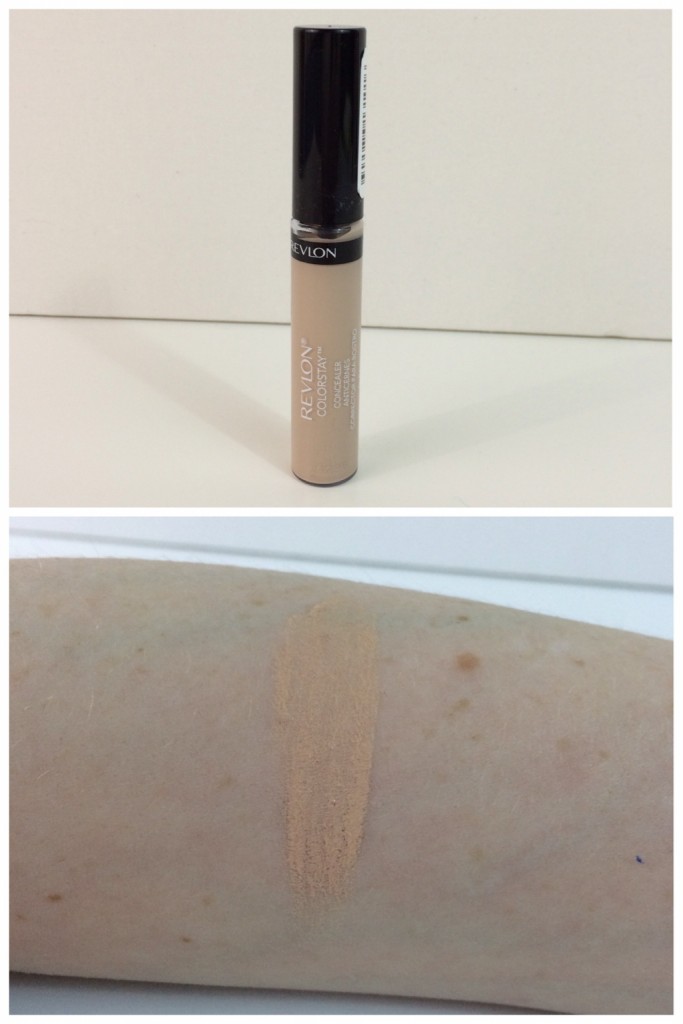 I've heard great things about this concealer and heard that it compares to the Nars Creamy Concealer, so when I saw it on sale at my local grocery store, I decided to pick it up and give it a try. It comes out on a wand applicator, which I really like because I can dot it on and then use a makeup brush to blend it out. I love love love my Revlon Colorstay foundation, so I am hoping that I love this just as much.
Hard Candy Glamoflauge Heavy Duty Concealer with Concealer Pencil in Ultra Light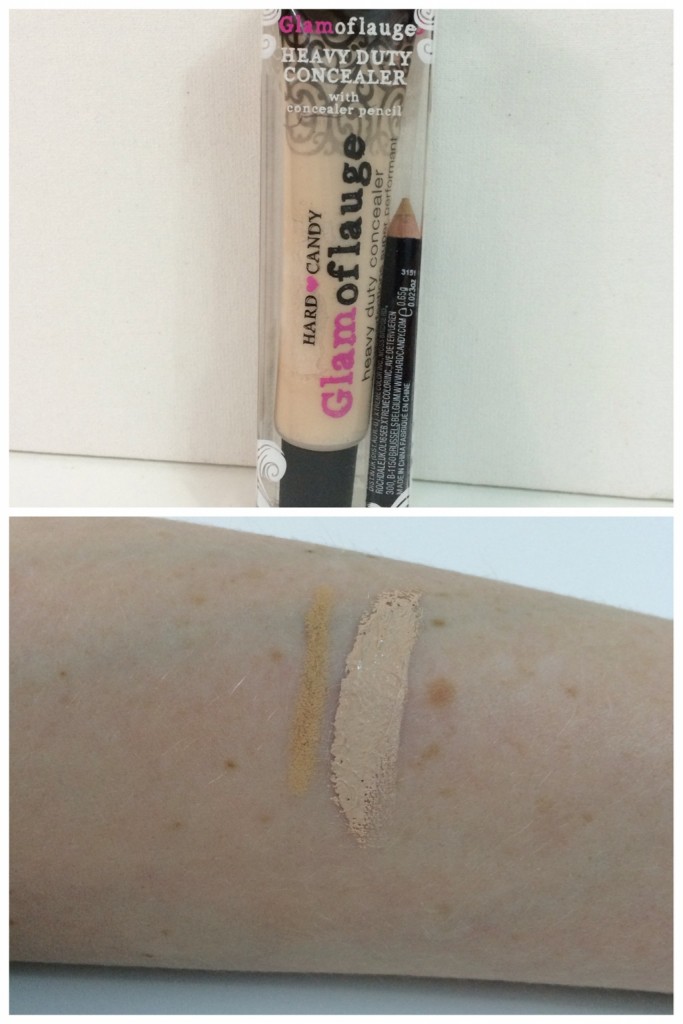 This is supposed to be a very heavy duty concealer that can cover anything! It comes in a tube and I can tell that it'll last a long time because you only need a tiny tiny dab because it is so thick. I haven't tried it for the under eye area yet, but I do think it's a product where you'll want to prime the under eye first and then gently set it with a brightening power. It also comes with a pencil which it says is to outline birth marks or tattoos before covering them, but I'm going to try to find some other uses for that as well.
Revlon Super Lustrous Lipstick in 805 Kissable Pink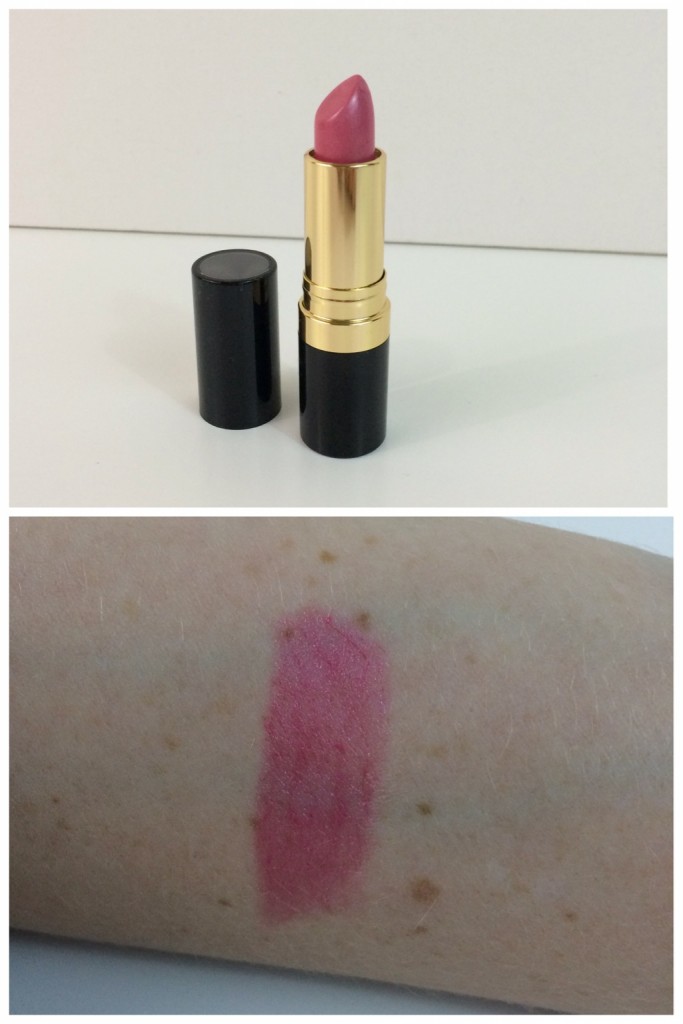 I picked this up because I wanted another everyday pink color in my collection. It is a bit more sheer than expected, but a very pretty neutral pink color with just enough shine, but no glitter. I thought it would be a little more buildable, but I don't mind so far because it's a great color to just toss into your bag and not have to worry too much when you apply it. This doesn't seem to have any taste or scent. It is very moisturizing, so the color doesn't last too long, but it feels great on the lips.
L'Oreal Colour Riche' Caresse in 176 Sunset Angora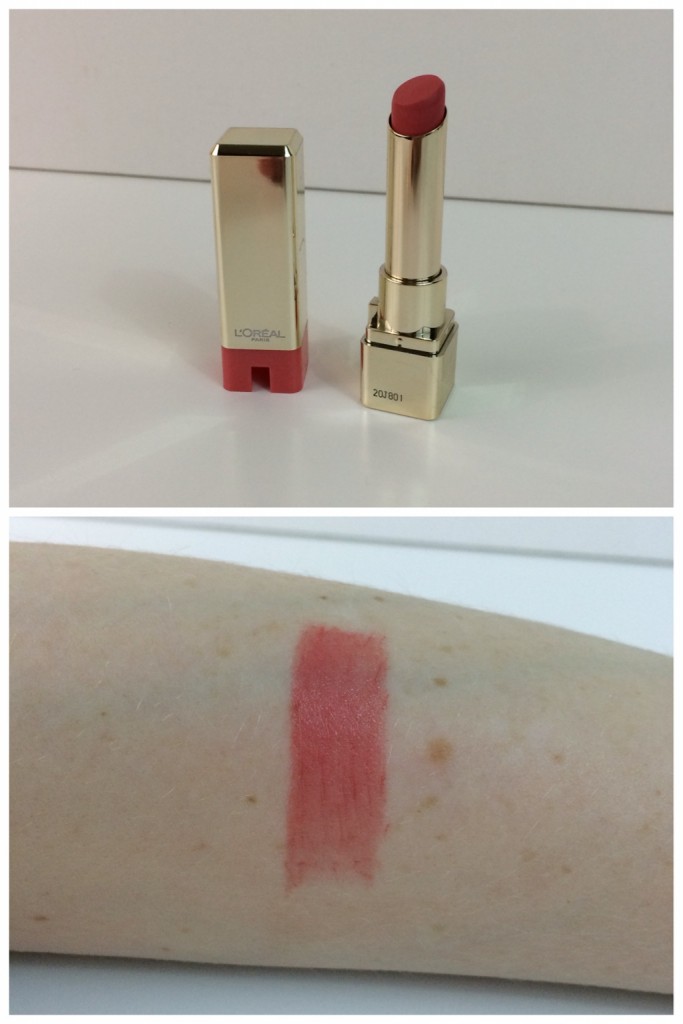 This is a sheer, moisturizing lip color that is in the same family as the Revlon Lip Butters or the Maybelline Color Whisper lip products. The color is very pretty, a very wearable coral-y, muted orange.
Maybelline Color Sensational Color Elixir in 005 Breathtaking Apricot
The packaging almost makes this look like a lipstick, but it's actually a lipgloss! It has a short applicator with a doe-foot applicator. The formula seems pretty thick, so we will see how the wear goes. I am really excited to try this lip gloss, and I think that the color will be great for summer.
Maybelline Color Sensational Vivids in 885 Vibrant Mandarin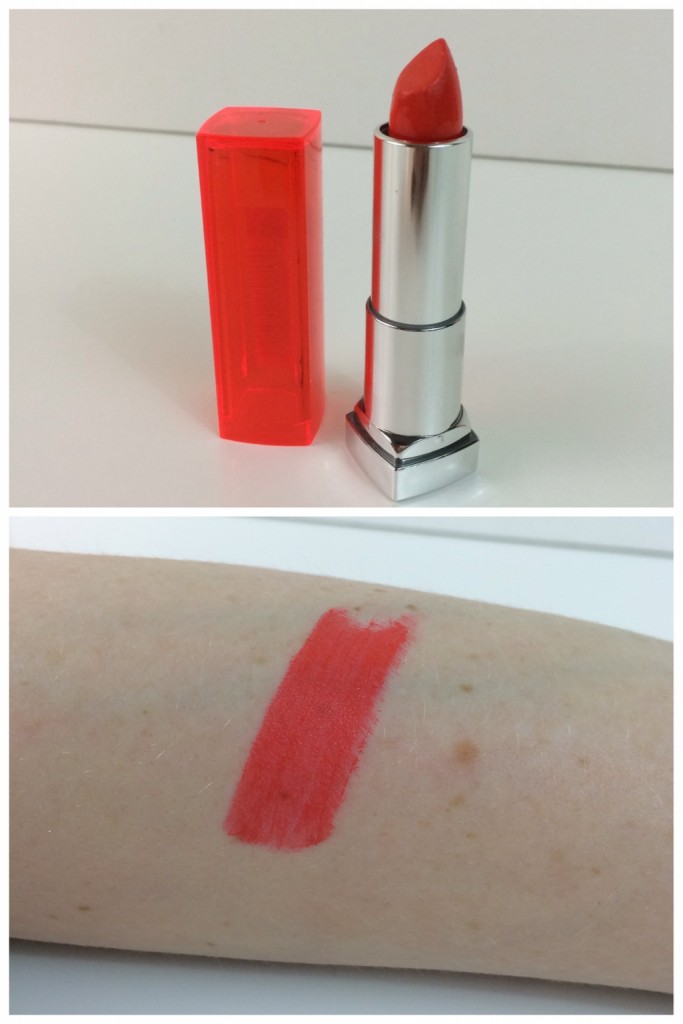 I love the Maybelline Color Sensational lipsticks and really wanted to try out something in the orange color that is so on trend for spring and summer 2014. I wasn't quite brave enough to try the Electric Orange color in the Vivids lineup, so I opted for this more coral-y orange color. It is very bright and I can't wait to try it!
L'Oreal Limited Edition Collection Privee in 600 Doutzen's Nude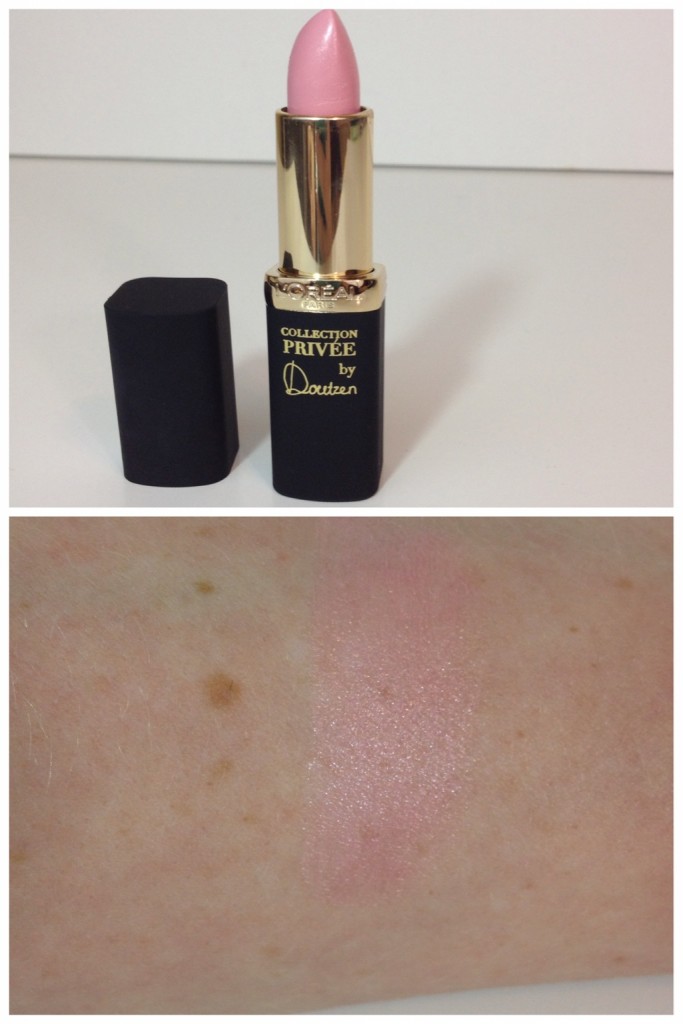 I have been swooning over these lipsticks since I saw the pictures released online about a month ago. It is part of a collection of nude lipsticks and each lipstick shade is designed for one of their celebrity ambassadors. The matte black packaging with the pretty gold detailing looks very chic, and I love the touch of having the L'Oreal ambassadors signature printed on the lipstick tube. These do have the smell that some probably won't like…it smells like an old-fashioned lipstick or very floral purfume you'd expect a grandmother to have in her handbag. This  is a sheer, very light, cool toned baby pink with shimmer, and not like anything I have in my collection.
L'Oreal Limited Edition Collection Privee in 620 Julianne's Nude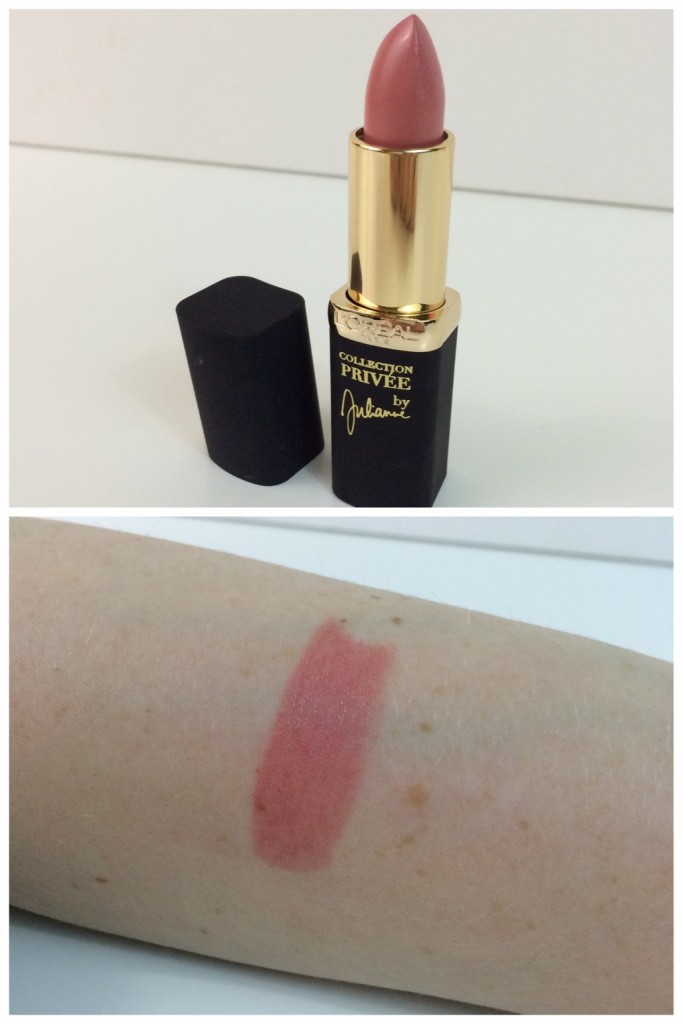 This is such a beautiful peachy toned neutral lipstick and it feels great on the lips! I have already worn this and know I'll reach for it often.
Neutrogena Makeup Remover Cleansing Towelettes
I always use these along with an eye make-up remover before cleansing my face at night (shown in a picture above).
Essential Tools 12 Rainbow Applicators
I picked these up to have to use for my nails as shown in my Nail Polish Tutorial-How to Avoid Brush Strokes with Frost Formula Polish post (shown in a picture above).
Pack of Plastic Mascara Spoolies
I bought these on ebay but you can also get them at Sally's Beauty Supply or another store like that. I use these for my eyebrows and also for combing through my eyelashes before and after I apply mascara. They are super cheap and great to have on hand (shown in a picture above).
First Aid…Made Fun! Me4kidz.com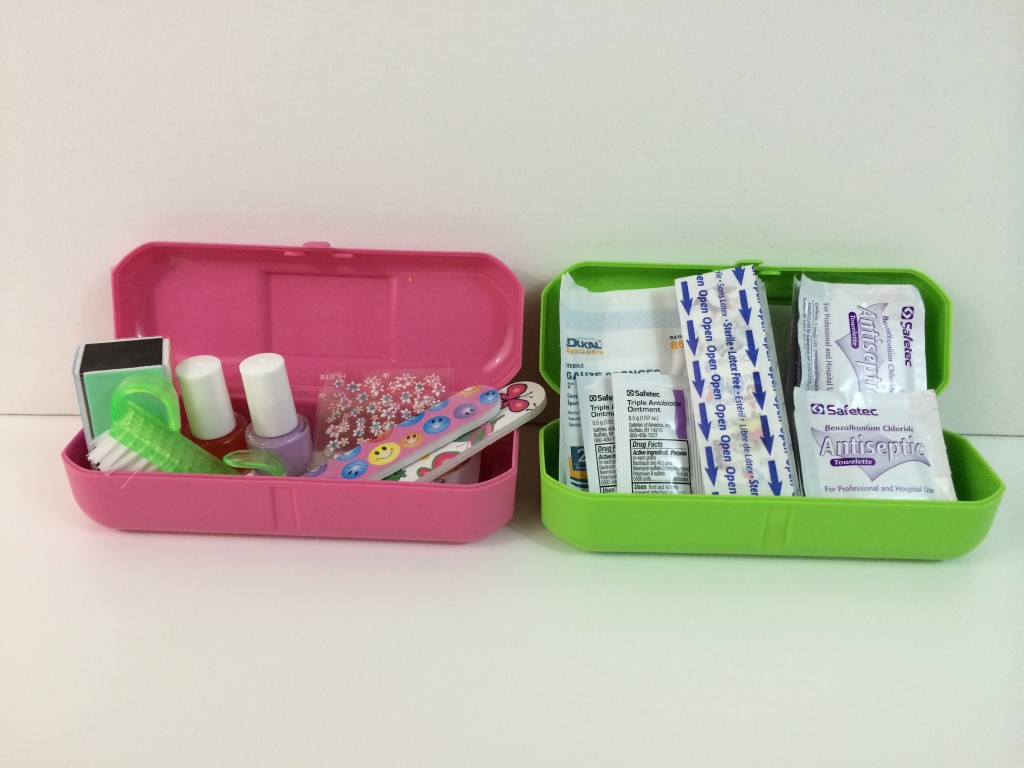 These little kits came in my kiddos Citrus Lane boxes a month or so ago, and we love them! We also already had the Diaper Bag Buddy (not shown) that I keep in a bag my husband uses when he has the kids. The pink box came with a little nail kit that my daughter loves and I like because the polish is water based. The green kit came with a little first aid kit that is perfect to keep in your car or diaper bag.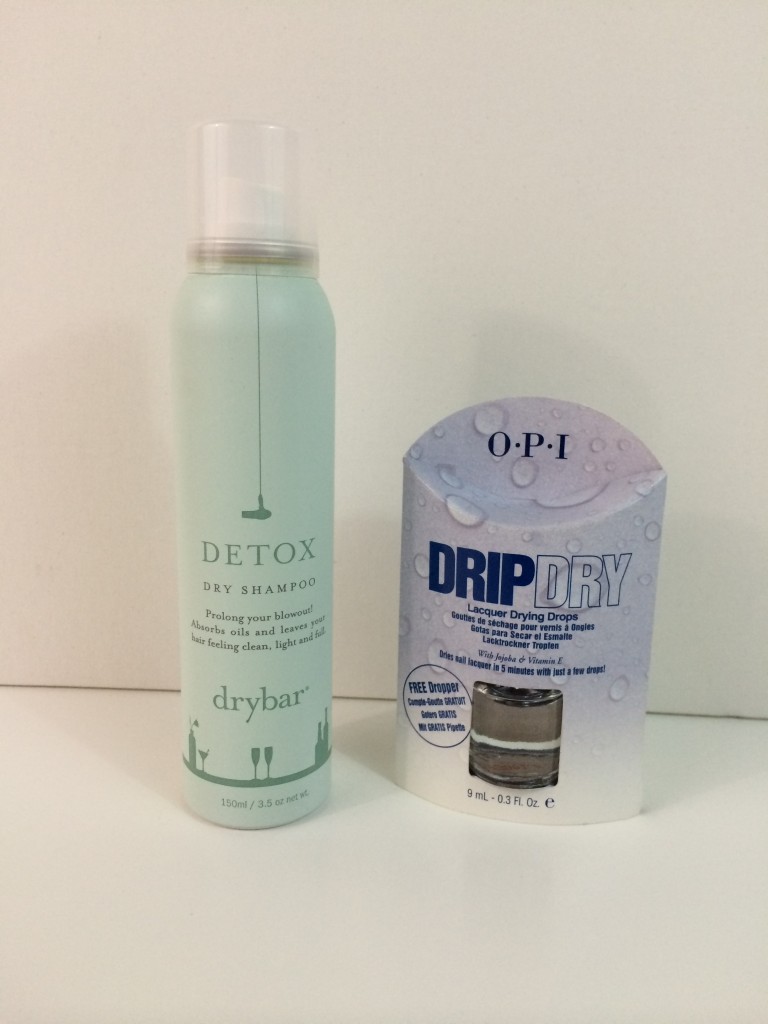 This was a gift from my mom and I can't wait to try it out! I love dry shampoos and I am looking forward to trying out a more high end dry shampoo.
These were another gift, given to me by a friend, and I am excited to give them a try! I hate waiting for nail polish to dry!
Okay, that was a long one! Thank you SO much if you read all of that and for all of your support! It means so much to me! If you want to see more information or a review on any of the products mentioned above, let me know by commenting (click the link by the title of this post!) or fine me on Facebook, Twitter, or Instagram! Also be sure to let me know if there are any new products that you think I should try or products that you swear by! If you've enjoyed this post, please subscribe and share with your friends! Again, thanks and have a fantastic start to your week!