Hi There! Happy Wednesday!
Today I want to share with you another recipe that I found in Taste of Home for the second week of my Hopping Into Spring Series! It is tasty, looks so sweet tucked into a gift bag or Easter basket, and best of all? It is only 3 ingredients! You really can't beat that! I had my daughter, Hailey, helping me out in the kitchen and she was SO proud of her candy-making skills! If you missed last weeks Hopping Into Spring Series, here is the recipe for Easter Basket Cupcakes! If you enjoy either recipe, please scroll over any of the pictures in this post until you see a round pink "pin" button, and then click that so you can pin it to your Pinterest account.
Okay, let's get started!
JELLY BEAN BARK (re-named Bunny Bark in my house!):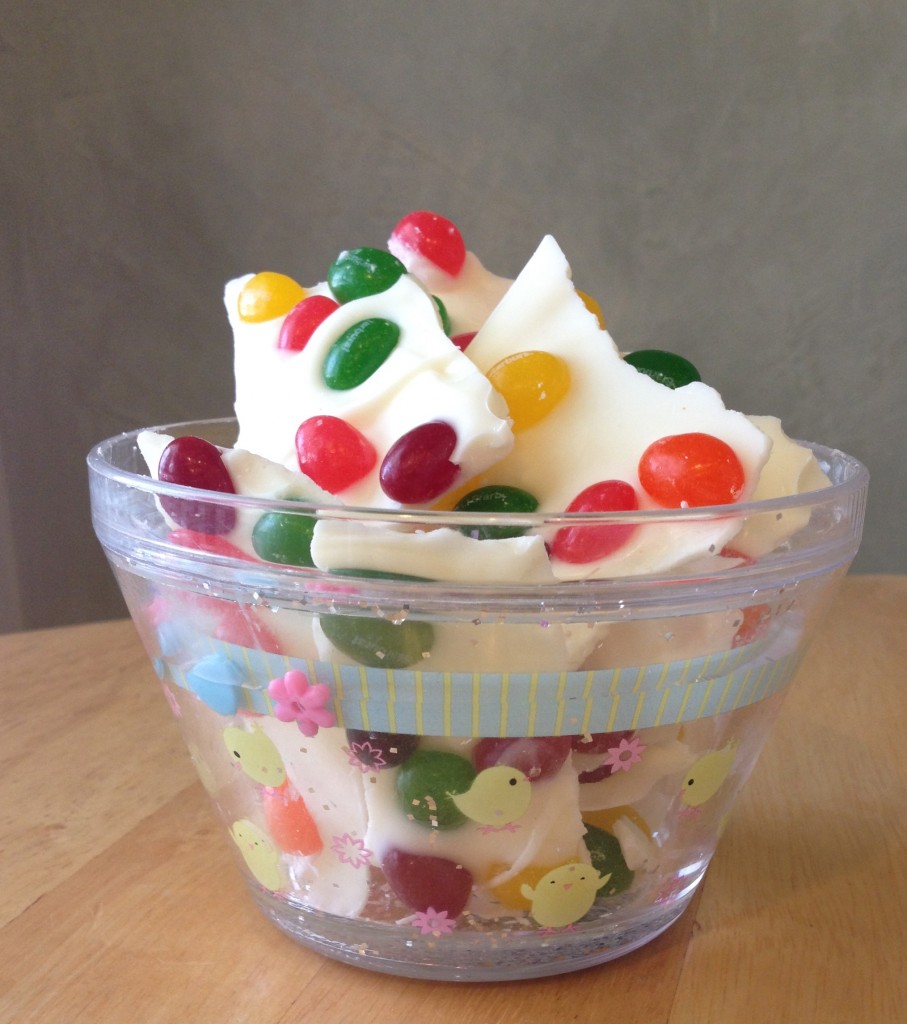 This is a great recipe where you can involve your kids or nieces and nephews, but it's also a lot of fun to do with or for your friends! It takes almost no time to do and the result is a very nice looking, homemade springtime candy. I love the touch of whimsy that homemade candy has, especially tucked into an Easter basket or a gift bag for friends. It is very sweet, you only need a couple of bites, but it is a very delicious combination of flavors.
INGREDIENTS: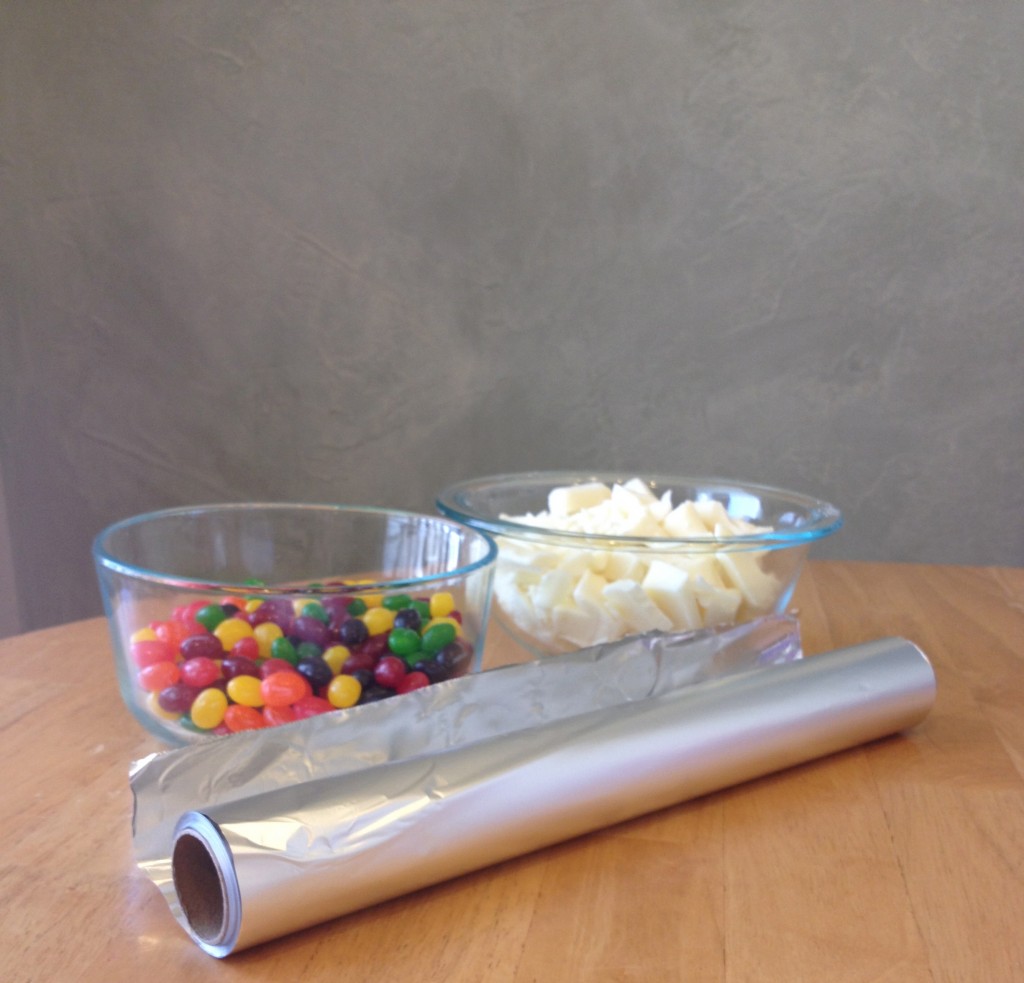 1 tablespoon butter
1 1/4 cups of white candy coating, coarsely chopped (NOTE: I found this by the chocolate chips in the baking section, but I have also seen it by the specialty cake and candy making things)
2 cups small jelly beans
DIRECTIONS:
Line a 15 X 10 X1 (a close size will also work) with foil. Grease the foil with butter. In the microwave, melt the candy coating according to the directions on the package and stir until smooth. Spread into your prepared pan. Top with the jelly beans, pressing them down a little bit as you go. Let the bark harden completely before breaking up into pieces or cutting if you prefer.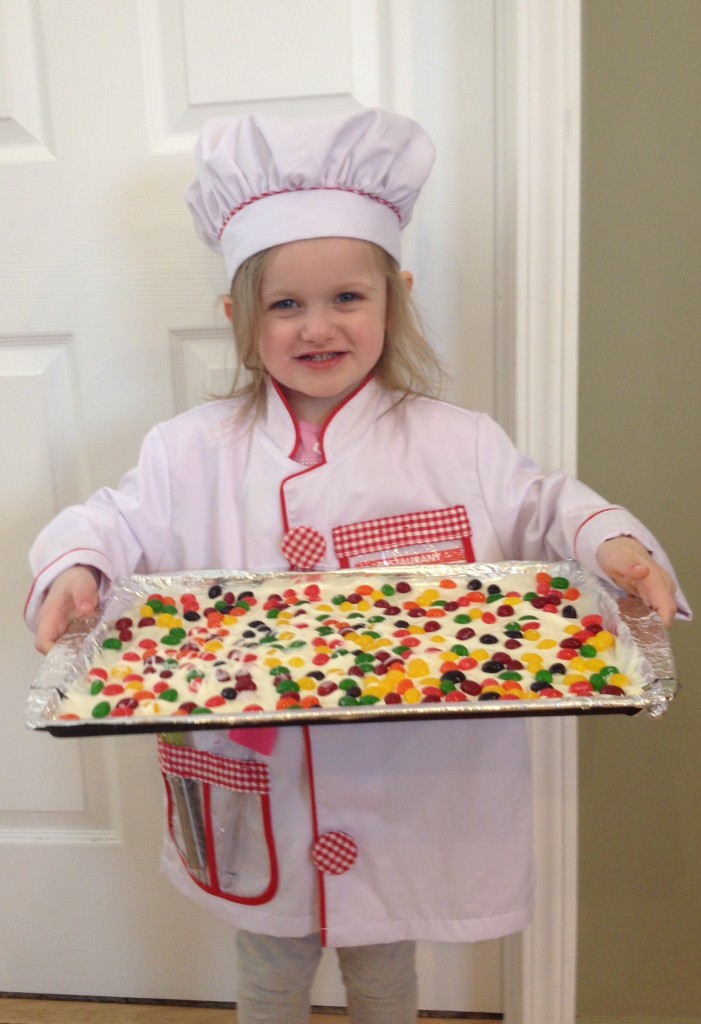 I hope that you enjoyed the recipe and look out next Wednesday for the third and final Hopping Into Spring Series post. If you have anything you'd like to see a future post about, have any questions or comments please let me know! And if you try this recipe, I would love to see it! Comment (click the link by the title of this post) or you can find me on Facebook, Twitter, or Instagram! I am LeahTackles on all social media. I hope you have a great rest of your week! If you enjoyed this post, please remember to subscribe! You'll totally make my day! Stay tuned Friday for another new post!!