Hi There! Happy Friday!
Today I am very excited to be reviewing the March 2014 PopSugar Must Have Box! I have been receiving this subscription service since December 2012 and it is like Christmas every month! Some people read spoilers (is that why you're reading this?!) but I personally prefer the surprise! The box contains full size items in all different categories…food, beauty, fashion, home, and usually an extra goodie of some kind, too.  PopSugar is one of my favorite websites and I also love their youtube channels for fun diy projects, style tips, cooking, interviews…all sorts of stuff. The PopSugar box usually arrives between the 10th-15th of every month for me…it ships via FedEx Smart Post, which means it goes out FedEx but arrives to my P.O Box.  Sometimes I get my shipping notice on the day the box arrives…but I'm not complaining! I am always happy to see the box waiting for me!!
When I go over the April box in a post next month I will do a mini review of the items from this month and talk about what I used, didn't use, liked, or maybe didn't like as much if any of you are interested (comment at the top of this post!)
Product titles are also links for more information or to buy online.
Okay, here we go…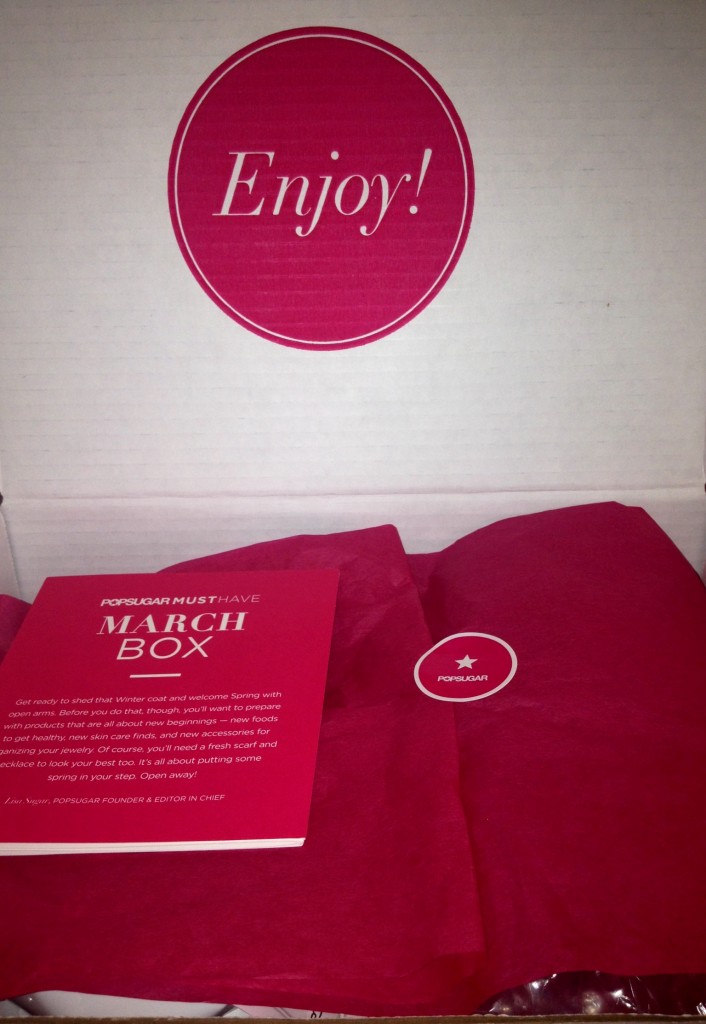 Must Have Food:
Snapea Crisps from Harvest Snaps
$3 Value
I saw these, and I won't lie, I was thinking no way!! At first glance, they reminded me of one time back when my husband was my fiancé and we bought snack sized baggies of "veggie chips" and they sat unopened for months because after one bag was opened we never touched them again! But I tried these Snapea Crisps and they're GOOD! Really good! If you close your eyes, they taste like a healthy, crunchy and nicely salty chip. They however did not pass my almost 3 year olds taste test…but I am betting that has more to do with the look than the taste.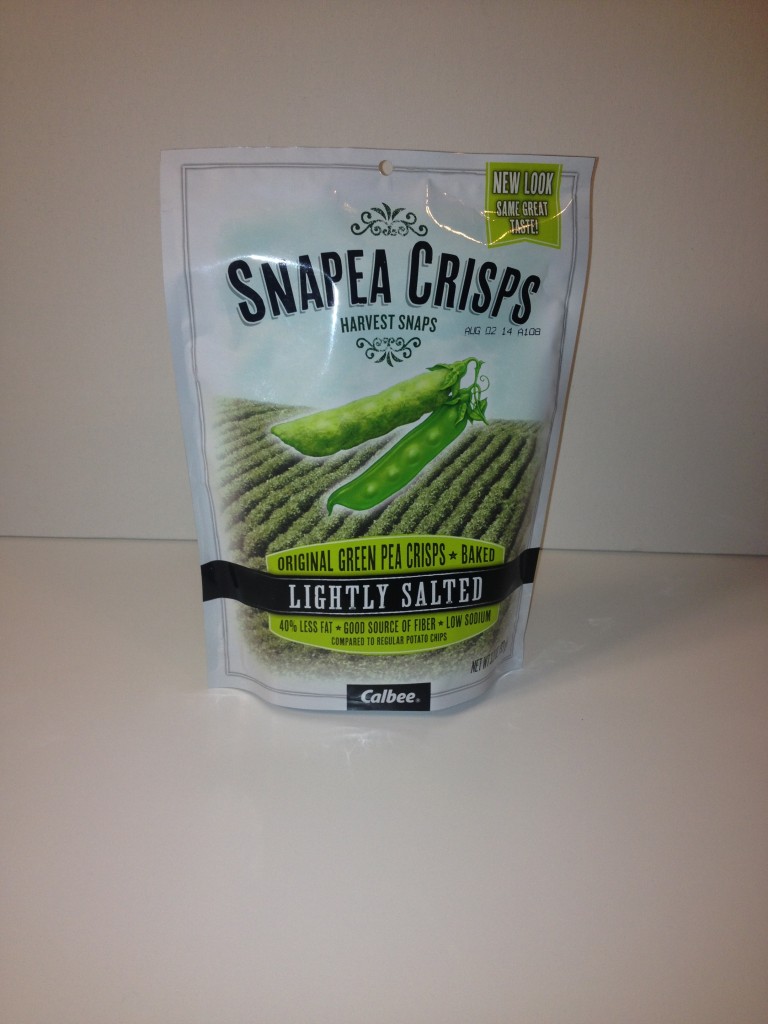 Must Have Beauty:
Herbal Recovery Advanced Serum from Jurlique
$30
I tried this serum right away and it's very floral/herbal smelling, but I am not bothered by that and actually enjoyed the perfume, but it is quite strong when you initially apply it. I am happy to give this a shot because it claims to help with the beginning signs of aging, improve dullness and give the skin more radiance, all things I can definitely get on board with! I will probably use this exclusively at nighttime.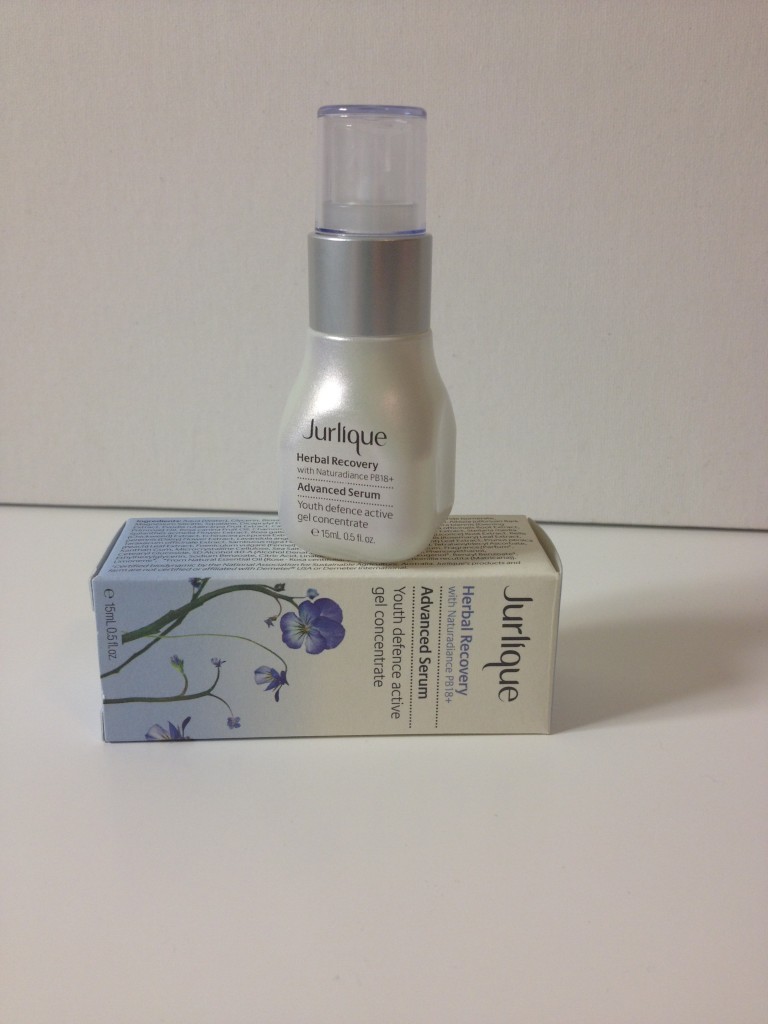 Must Have Fashion:
Lucky Horseshoe Necklace from Dogeared (*Similar)
$28
I was very excited to see something from Dogeared in box because I have been interested in the brand for a while now. I am interested in their custom necklaces online, has anyone had experiences with those? Anyways, the idea of this necklace is that you wear it until the silk thread breaks and then whatever wish you made when you put the necklace on comes true. I think it's a cute idea and fingers crossed my wish comes true.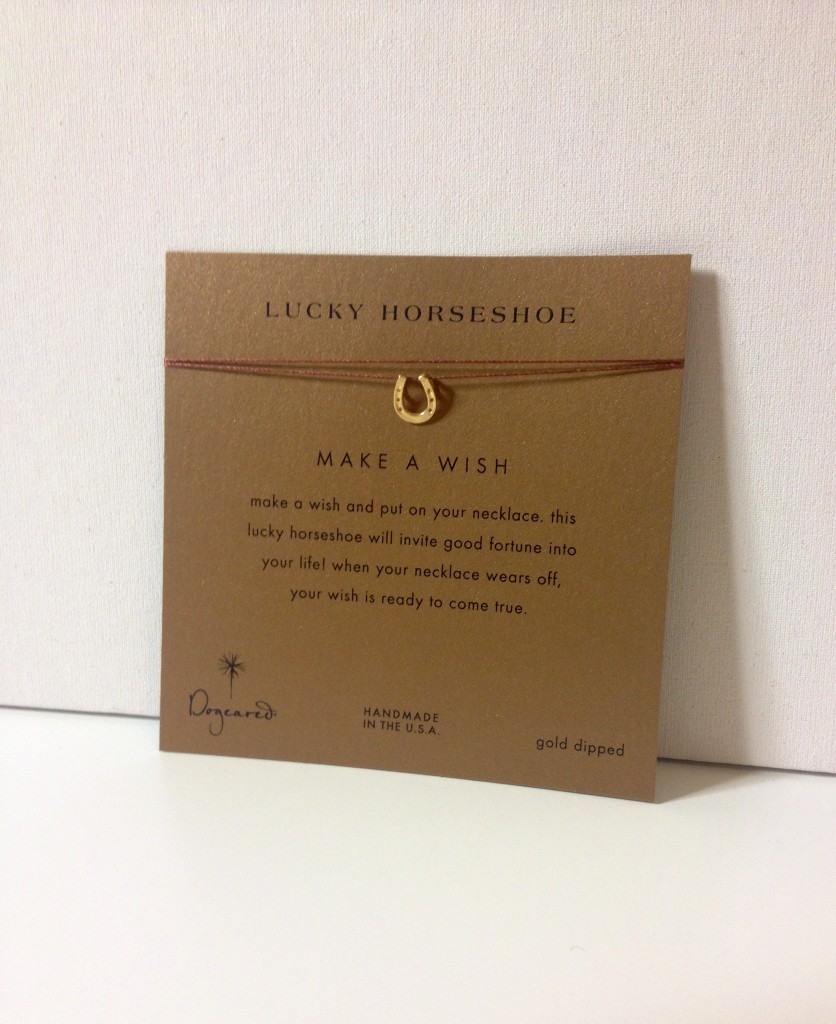 Must Have Fashion:
$72
I LOVE getting scarves in my PopSugar box because as much as I love them, they aren't things I would usually pick up on my own. This is just so pretty and is definitely one of my favorite items in this months box!! This scarf is soft, lightweight, and beautiful for spring.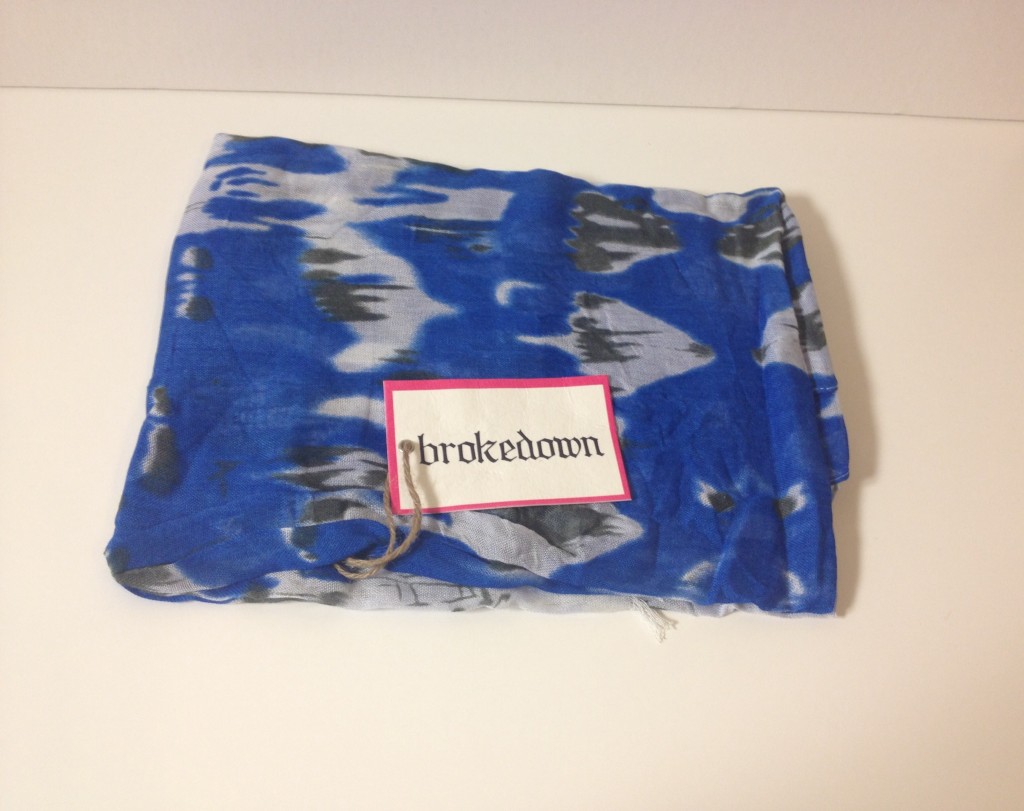 Must Have Fitness:
Mini Stability Exercise Ball from Fusion Pilates (*Similar)
$9.95
This looks like an itty-bitty exercise ball…and that's basically what it is! There is a website with exercises that I still need to check out. It comes with a straw to inflate it easily without a pump and I put a pen next to it in the picture below for a size reference. This isn't my favorite item right off the bat, but I want to try to use it! We have a treadmill at home, and that along with exercise videos has become my "gym" since having kids. Speaking of kids, I am sure they will try to "borrow" this! I like the fact that it is small and won't be an eyesore or something I have to hide away. If anyone is interested, I will try it out and be sure to do a review on this! Just let me know.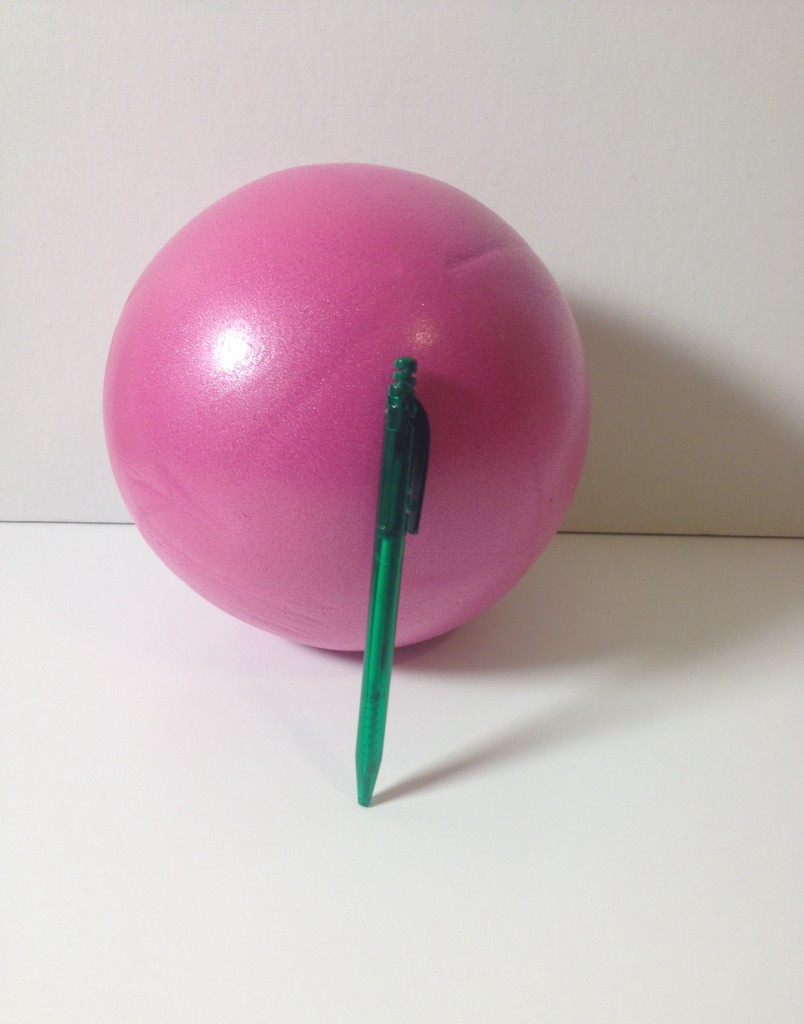 Must Have Home:
Elephant Ring Tree Holder from Bauble Bar
$12
This is my favorite item without question! I just can't help myself; I am powerless to the cuteness and pretty much anything from Bauble Bar, I love! It is just so adorable, plus it is functional. It has black velvet on the bottom so it won't scratch your tabletop or vanity. I don't wear a lot of rings besides my wedding bands and engagement ring, but it's such a sweet way to display some of my other rings on my vanity. I think this would be an adorable gift for woman from 10-110 years old! This just makes me happy!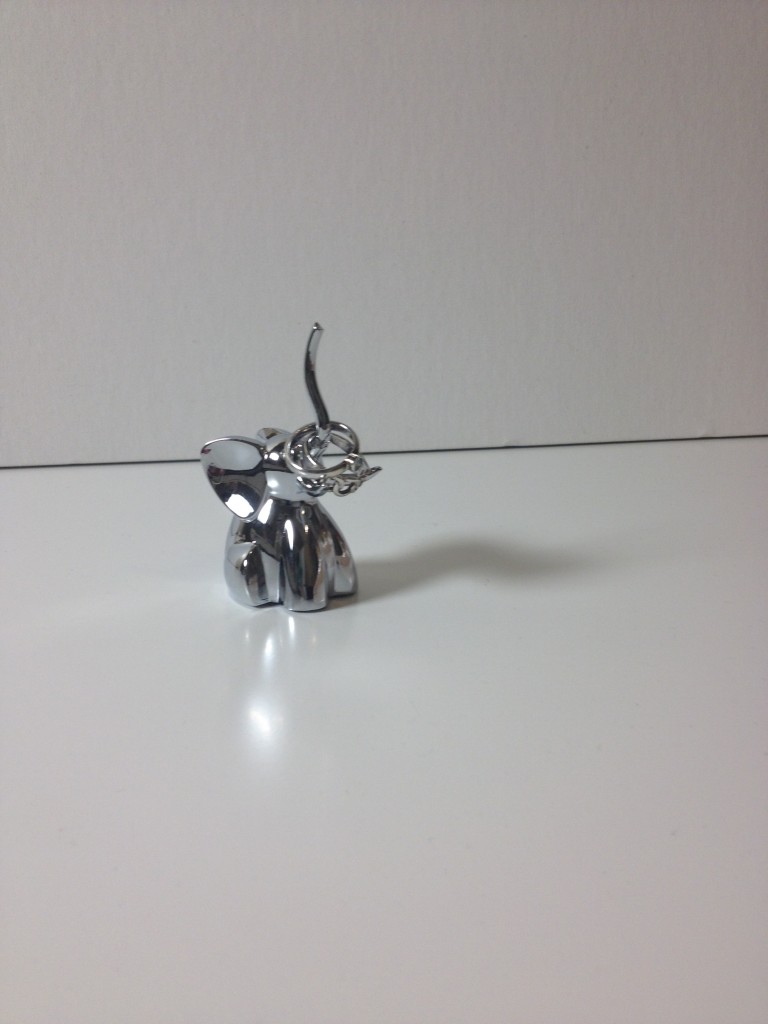 Special Extra:
Whole Wheat Fig Bar from Nature's Bakery
$1
This is a nice little extra that I'm going to toss into my bag for a snack in a pinch. I am hoping it tastes like a Fig Newton. I love having a healthy snack available at all times to try to cut down on junk food cravings.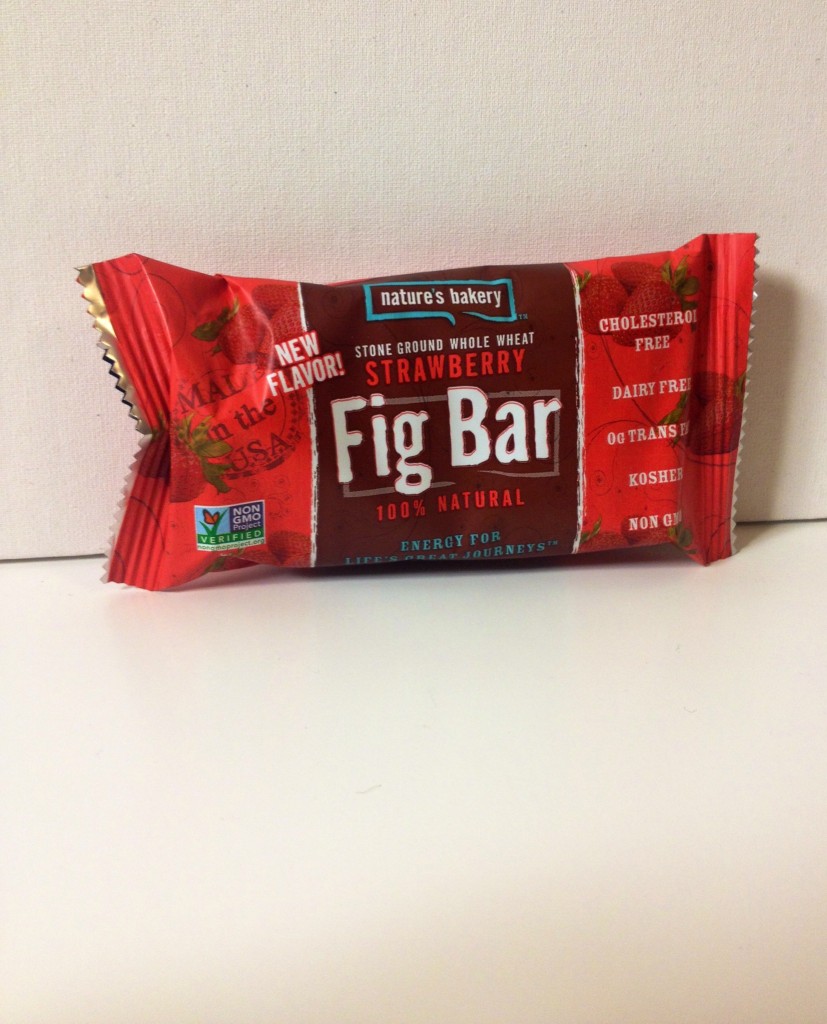 I am very happy with this months box! The total retail value was over $150 and the items were all things I think I will use, so it was well worth the $39 monthly cost to me. Do you subscribe to PopSugar? If you don't subscibe yet and are interested you can find out more from here. Do you subscribe to other monthly bags or boxes? So far I have only subscribed to PopSugar, but I'm itching to try ipsy or birchbox! Let me know your thoughts in the comments at the top of this post or find me on Facebook, Twitteror Instagram!  If you enjoyed this post please subscribe!